Smithsonian Associates Presents November Program Highlights
October 31, 2019
News Release
Addthis Share Tools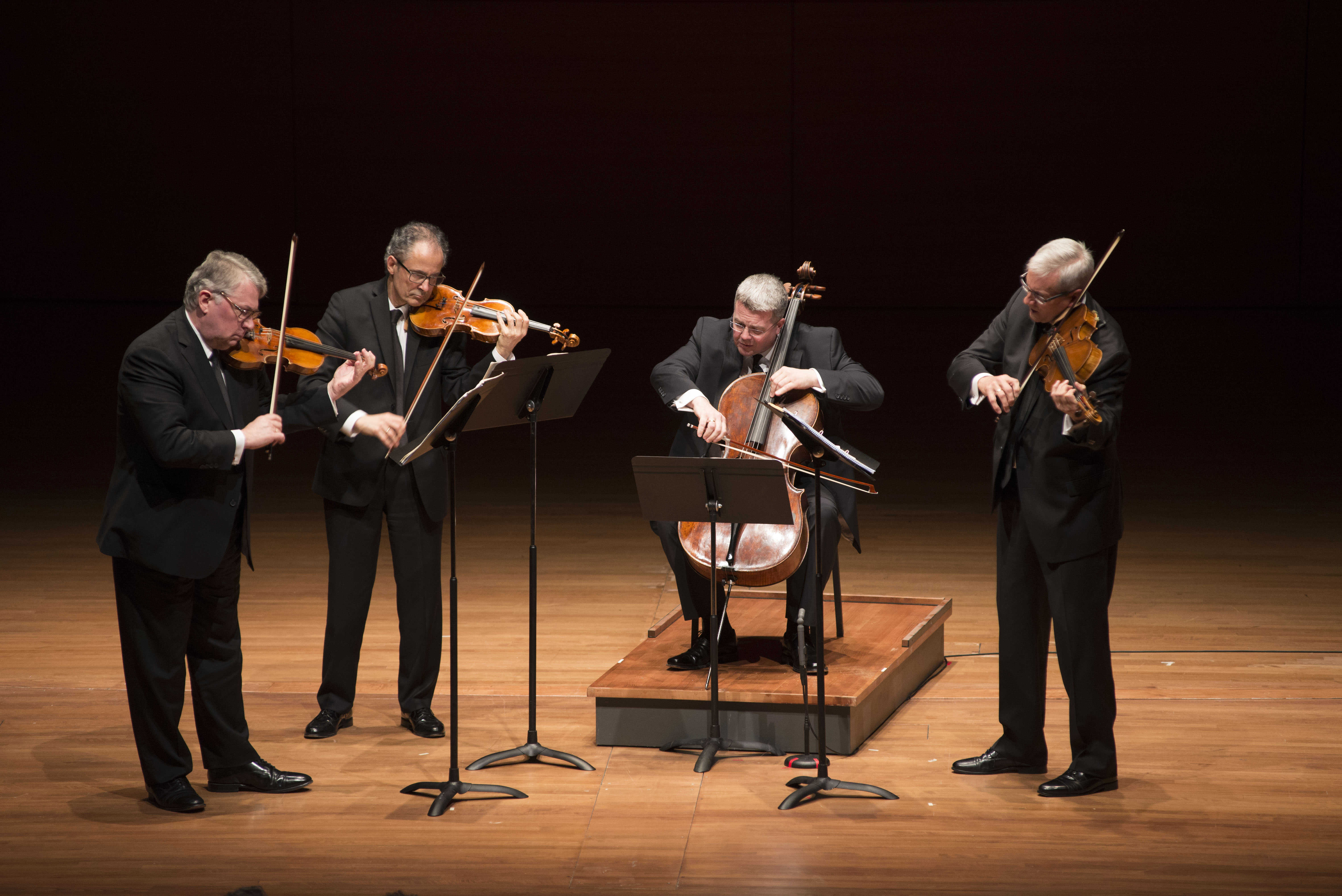 The November issue of the Smithsonian Associates' program guide features a variety of educational and cultural programs, including seminars, lectures, studio arts classes, performances for adults and children and local and regional study tours. Highlights this month include:
A Diversity of Flavors: How Foreign-born Chefs Are Redefining American Cuisine
Sunday, Nov. 3; 3 p.m.
Smithsonian's S. Dillon Ripley Center
The new cookbook A Place at the Table: New American Recipes from the Nation's Top Foreign-Born Chefs showcases the work, histories and recipes of 40 foreign-born chefs who are transforming America's culinary landscape. The book's editor Gabrielle Langholtz joins local chefs as they discuss their experiences as food professionals. NPR's Maria Godoy moderates the conversation.
Emerson String Quartet 2019–2020 Concert Series
Sunday, Nov. 3; 6:30 p.m.
Smithsonian's National Museum of Natural History, Baird Auditorium
Marking their 41st season at the Smithsonian, the musicians of the acclaimed Emerson String Quartet perform a variety of classical masterworks in a three-concert series. The November concert features music by Mozart, Fanny Mendelssohn and Beethoven.
What Makes Mrs. Maisel So Marvelous?
Thursday, Nov. 7; 6:45 p.m.
Smithsonian's S. Dillon Ripley Center
Amazon Prime's The Marvelous Mrs. Maisel finds Miriam "Midge" Maisel and her family trying to turn their seemingly perfect lives in 1950s New York into the lives they actually want. Stef Woods, a faculty member in American University's American Studies program, explores the show's complex character relationships and how it portrays real-world issues like feminism, religion, marriage and career as reflected through Midge's transformation from jilted spouse to aspiring show-biz pro.
Artificial Intelligence: Will It Go to Your Head Someday?
Tuesday, Nov. 12; 6:45 p.m.
Smithsonian's S. Dillon Ripley Center
It sounds like science fiction, but cognitive scientist Susan Schneider says brain microchips and other techniques to integrate humans with artificial intelligence (AI) are under development. She addresses the implications of AI in people's lives, and how to ensure that its science develops in a way that promotes human flourishing.
# # #
SI-436-2019