Smithsonian Associates Presents March Program Highlights
February 27, 2019
News Release
Addthis Share Tools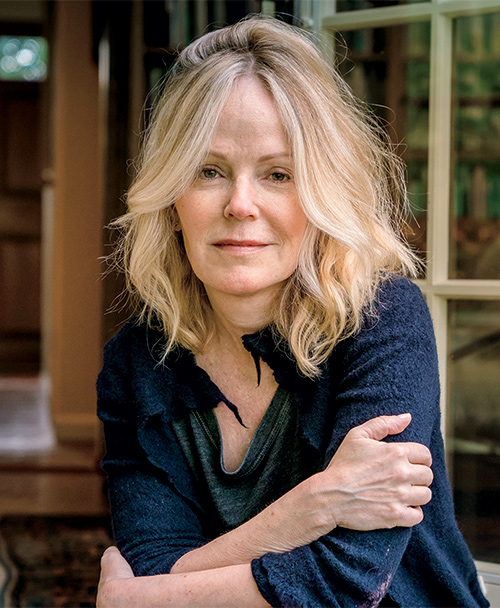 The March issue of the Smithsonian Associates' program guide features a variety of educational and cultural programs, including seminars, lectures, studio arts classes, performances for adults and children and local and regional study tours. Highlights this month include:
Dani Shapiro: A Rewritten Life
Wednesday, March 6; 6:45 p.m.
Smithsonian's S. Dillon Ripley Center
When test results from a genealogical website showed that novelist and memoirist Dani Shapiro's biological father was not the man who had raised her, she confronted some of the complicated ethical and moral questions that genetic testing can raise. In a conversation with biologist Carla Easter of the National Human Genome Research Institute, Shapiro discusses how she came to reconstruct—and come to terms with—a different version of her own identity. Shapiro's new book, Inheritance: A Memoir of Genealogy, Paternity and Love (Knopf), will be available for sale and signing.
Emerson String Quartet 2018–2019 Season
Sunday, March 10; 6 p.m.
National Museum of Natural History's Baird Auditorium
The Emerson String Quartet stands apart in the history of string quartets with an unparalleled list of achievements over three decades, including more than 30 acclaimed recordings, nine Grammys, three Gramophone Awards and the Avery Fisher Prize. This concert features music by Walker, Verdi and Beethoven.
The Golden Ratio: An Astonishing Number
Thursday, March 21; 6:45 p.m.
Smithsonian's S. Dillon Ripley Center
A curious irrational number called the golden ratio, or phi (approximately 1.618, give or take an endless series of places) has come to represent the proportions of some ideally pleasing geometrical structures. Astrophysicist Mario Livio traces the story of this astonishing number from the ancient world to the present day, examining how it pops up in everything from the natural world to music and architecture.
Sip and Sample: Try Your Hand at Three Studio Arts Classes
Thursday, March 28; 6:30 p.m.
Smithsonian's S. Dillon Ripley Center
Participants get a taste of three of the most popular studio arts courses at the Smithsonian—printmaking, drawing and mixed-media—for a single night each as they enjoy a glass of wine and stimulate the artist within.  Each class is taught by a professional artist and experienced member of the Smithsonian studio arts faculty, who will provide an introduction to the medium. Additional session dates are April 4 and April 11.  
# # #
SI-77-2019