Smithsonian Associates Presents June Program Highlights
May 30, 2018
News Release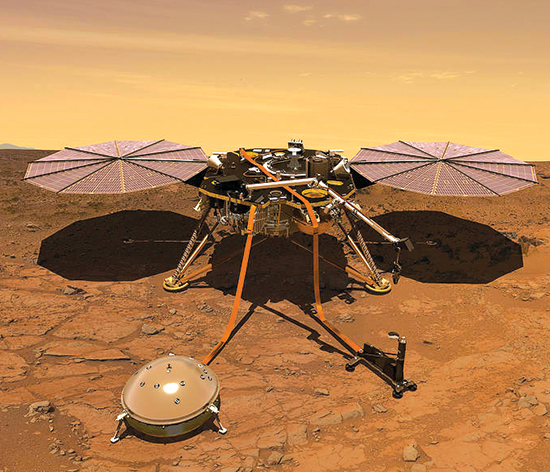 The June issue of the Smithsonian Associates' program guide features a variety of educational and cultural programs, including seminars, lectures, studio arts classes, performances for adults and children and local and regional study tours. Highlights this month include:
Monday, June 4; 6:45 p.m.
Smithsonian's S. Dillon Ripley Center
Kelly Beatty, senior editor for Sky & Telescope magazine, leads an examination of the Red Planet from afar and up close—including a 3D tour that puts participants right on the dusty Martian surface.
In the French Kitchen: Where Joie de Vivre Begins
Thursday, June 14; 6:45 p.m.
Smithsonian's S. Dillon Ripley Center
After living in France for 25 years, Susan Herrmann Loomis knows the essential secret of the country's home cooks: a philosophy that combines a love of food with the pleasure of sharing it with family and friends. In a program with reception, she serves up tips for creating simple but elegant meals in the Gallic culinary tradition. 
Wednesday, June 13; 6:45 p.m.
Smithsonian National Museum of the American Indian's Rasmuson Theater
Veteran safari guide Russell Gammon brings to life the story of the world's most massive animal movement: the annual migration of 1.2 million wildebeest across the savanna between Kenya and Tanzania as they follow life-giving rains.
Become a More Curious Traveler
Tuesday, June 19; 6:45 p.m.
Smithsonian's S. Dillon Ripley Center
Travel expert Christine van Blokland is ready to change the way people travel. The Emmy-winning host of PBS's Curious Traveler series offers strategies to help participants approach a new city exactly as she does when producing her show: as a mystery to be solved.
Strange and Curious Smithsonian Jobs: Smithsonian High and Low
Thursday, June 21; 6:45 p.m.
Smithsonian's S. Dillon Ripley Center
Participants will meet two scientists whose research on ecosystems takes them from the tops of the forest canopy to the ocean floor: Chris Meyer, research zoologist and curator of marine invertebrates at the Smithsonian's National Museum of Natural History, and Jess Parker, senior scientist in forest ecology at the Smithsonian Environmental Research Center.
# # #
SI-335-2018