Smithsonian and Buffalo Bill Center of the West Present "Scots and the American West" Symposium
July 23, 2013
News Release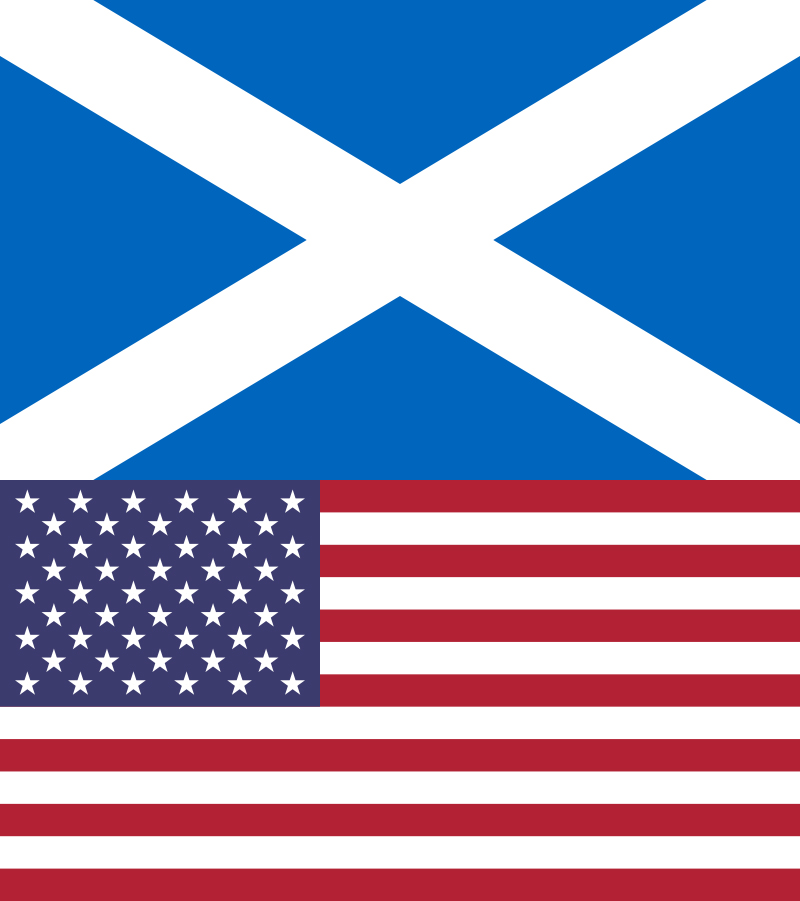 The Smithsonian will host "Scots in the American West," a symposium examining the Scottish immigrant experience west of the Mississippi River in the 19th and early 20th centuries. The symposium, which will be held Aug. 8 in the National Museum of American History's Warner Bros. Theater, is cosponsored by the Smithsonian's Consortium for Understanding the American Experience and the Buffalo Bill Center of the West.
Scotland and the United States have been linked since the 17th century. In the late 1600s, Glasgow, Scotland, was the European center for the Virginia tobacco trade, and many Scots Presbyterian dissenters in search of religious freedom established their own colonies in South Carolina and New Jersey. In the 1700s, population growth, agricultural modernization and political upheaval in Scotland led to more than 50,000 Scots crossing the Atlantic. As the new American Republic looked westward, many of the earliest pioneers settling the Ohio and Tennessee valleys were of Scots or Scots-Irish descent. In the 1800s, as the United States expanded west across the Mississippi River, Scottish immigrants and their descendants contributed and greatly shaped all phases of this movement.
This symposium will explore the substantial contributions made by Scots and Scots-Americans to the development of the American West and examine how Scottish culture and history shaped these settlers' experiences. It will offer insight into the immigrant experience and its effect on American culture and society today while also examining the many forces that shaped western expansion.
The Aug. 8 sessions are free and open to the public, but space is limited; RSVP to Consortia@si.edu by Aug. 1.
Schedule
Introduction (9 a.m.)
Michelle Delaney, director, Smithsonian's Consortium for Understanding the American Experience
Welcome (9:10 a.m.)
John Gray, director, National Museum of American History
Morning Session Presentations (9:30 a.m.)
Scottish Diaspora 
John Young, senior lecturer, University of Strathclyde, Glasgow; Scots on the Move: The Historical Context of Scottish Migration in the Medieval and Early Modern Periods
Angela McCarthy, professor of Scottish and Irish history, and associate director, Center for Irish and Scottish Studies, University of Otago, New Zealand; Revisiting the Conundrum of Scottish Emigration
Marjory Harper, chair and professor in history, University of Aberdeen; Romance, Rhetoric and Reality: Scottish Settlers and Sojourners in the American West
Lunch Break (11:30 a.m.)

Musical Performance and Clinic by Atlantic Seaway (1 p.m.)                
Presented by the Alliance forScottish Roots Music, the National Trust for Scotland Foundation USA and Naoma Tate; introduced by James Hare, president, NTSUSA

Afternoon Session Presentations (2:15 p.m.)
Scots and the American West 
Colin Calloway, John Kimball Jr. 1943 Professor of History and professor of Native American Studies, Dartmouth College; Scots and Indians on American Frontiers
Margaret Connell Szasz, Regents Professor of History, University of New Mexico; Scots and Indians: Shaping Nationalism within the Nation State
Phil Roberts, associate professor of history, University of Wyoming; Boom, Blizzard and Bust: Small Scottish Investors, Insider Information and the Collapse of Western U.S. Cattle Companies, 1886-87
Reflections and Closing Remarks (4 p.m.)
Bruce Eldredge, executive director, Buffalo Bill Center of the West 
# # #
SI-295-2013