The Shop at Cooper-Hewitt Launches New Online Site and Welcomes New Director of Retail
Online Design Shopping Gets Redesigned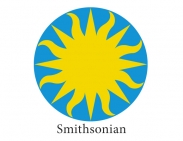 The Shop at Cooper-Hewitt, National Design Museum will launch a newly designed online store May 14, with improved functionality, narrative product pages, seamless checkout, integrated member discounting and enhanced search capabilities. In March, Robert Nachman joined Cooper-Hewitt as its new director of retail, where he oversees merchandising and strategy. Shop purchases are sales-tax exempt, with all proceeds going to support the museum's educational goals and mission.
The new site, shop.cooperhewitt.org, offers a diverse product mix, from books on design, limited-edition works by contemporary designers and exclusive items that relate to the museum's exhibitions and extensive permanent collections. The site, designed by Marque Creative, offers a user-friendly place to browse for design goods, while the Shop's physical home in the Carnegie Mansion is closed for renovation as part of the museum's $64 million RE:DESIGN capital campaign. The renovated facility is scheduled to reopen in 2014.
"A true design destination for online consumers, the Shop offers a selection of works by established and emerging designers that will surprise, delight and inspire," said associate director Caroline Baumann. "The curated selection reflects Cooper-Hewitt's position as the design authority of the U.S. and enables shoppers from all over the world to bring great design into their everyday life."
Nachman has an extensive background in luxury retailing, marketing and merchandising. Most recently, he was senior vice president of marketing and design at Steuben, charged with reinvigorating the 107-year-old American brand. Before that he was the chief creative officer for the Colibri Group, a manufacturer of fine jewelry and accessories. Nachman also served as the creative director for Hearst Brand Development, where he directed the design and marketing of product under the Country Living, House Beautiful, Esquire, Cosmopolitan and Seventeen brands.
Among the product offerings available online are:
WRAP, a limited-edition illustration magazine, whose pages are bound without staples or stitches so that every sheet can be reused as wrapping paper ($20).
Draplin Field Notes, a line of memo books designed for capturing ideas on the move ($12).
The Arkcanary II iPhone accessory shaped like a classic megaphone, amplifies the phone's existing speaker ($19).
Butterfly Pop-Out Card, made in the Netherlands from recycled cardboard, includes a small note card and the different elements to make a butterfly ($6).
Scale models of three of the world's largest oil liners and cargo ships, these beautifully crafted model boats are fun to assemble and to display ($160-$180).
Handmade in the U.S. to professional-league standards, the Bergino baseball uses premium leather and fine stitching ($25).
The beautiful and high-quality wood Airliner from Playsam, which won the prestigious mark of Excellent Swedish Design ($60).
"Graphic Design: Now in Production" catalog, a visual compendium to the exhibition presented by Cooper-Hewitt this summer on Governors Island ($40).
About the Renovation of the Carnegie Mansion
Cooper-Hewitt's main facility, housed in the Carnegie Mansion, is undergoing renovation as part of a $64 million capital campaign that includes enlarged and enhanced facilities for exhibitions, collections display, education programming and the National Design Library, and an increased endowment.
During the renovation, Cooper-Hewitt's usual schedule of exhibitions, education programs and events are being staged at various off-site locations, including Bill's Design Talks at the Greene Space, the Enid and Lester Morse Historic Design Lecture Series at the University Club and the "Graphic Design—Now in Production" exhibition at Governors Island next summer.
About the Smithsonian's Cooper-Hewitt, National Design Museum
Founded in 1897, Cooper-Hewitt is the only museum in the nation devoted exclusively to historic and contemporary design. The museum presents compelling perspectives on the impact of design on daily life through active educational programs, exhibitions and publications.
# # #
SI-217-2012