Rosalind H. Williams to Deliver 2012 Dibner Lecture
November 19, 2012
News Release
Addthis Share Tools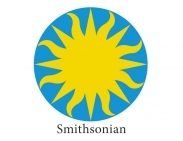 The Smithsonian Institution Libraries will hold the 2012 Dibner Library Lecture Wednesday, Nov. 28, at 5 p.m. in the Smithsonian Castle Commons. The lecture is free and open to the public.
This year's guest lecturer is author Rosalind H. Williams, the Bern Dibner Professor of Science and Technology at the Massachusetts Institute of Technology in Cambridge, Mass. At the Smithsonian Libraries event, Williams will speak on "Engineering Romance in Late 19th Century Literature." For more event information, visit http://library.si.edu/events/romance-engineering.
Williams attended Wellesley College and received a bachelor's degree from Harvard University, a master's degree from the University of California at Berkeley and a doctorate from the University of Massachusetts at Amherst. Beginning in 1982, she taught in the Program in Writing and Humanistic Studies at MIT. From 1995 to 2000 she served as MIT's first Dean of Students and Undergraduate Education. In 2001 she joined the Program in Science, Technology, and Society, serving as program head from 2002 to 2006. Williams has published Dream Worlds (University of California Press, 1991), Notes from the Underground (The MIT Press, 2008) and Retooling (The MIT Press, 2003) and has another book, Human Empire, forthcoming in 2013.
Begun in 1992, the Dibner Library Lectures feature a distinguished scholar who has made significant contributions to his or her field of study. Previous lecturers include British historian Richard Holmes and Harvard University professor Joyce E. Chaplin. Since 2000, the Dibner Library Lecture has become available in published form. The lectures are also posted online at http://www.sil.si.edu/libraries/Dibner/programs.cfm. The lecture series and its publication are made possible by the support of The Dibner Fund.
The Dibner Library of the History of Science and Technology, one of the Smithsonian Libraries' 20 locations, opened in October 1976. The library's core collection of 10,000 rare books and 1,600 manuscript groups came to the Smithsonian from the Burndy Library, founded by Bern Dibner in Norwalk, Conn., at the time of America's bicentennial celebrations. The collection includes premier scientific texts spanning the 13th to the early 20th centuries and has grown to form one of the cornerstones of the Smithsonian Libraries' collections. For 35 years, this library has provided vital primary sources to scholars, curators and members of the scientific community.
# # #
SI-508-2012