PBS' "Travels with Darley" Host Shares Best Destinations for 2021 in Live-Streamed Smithsonian Associates Event
September 2, 2020
News Release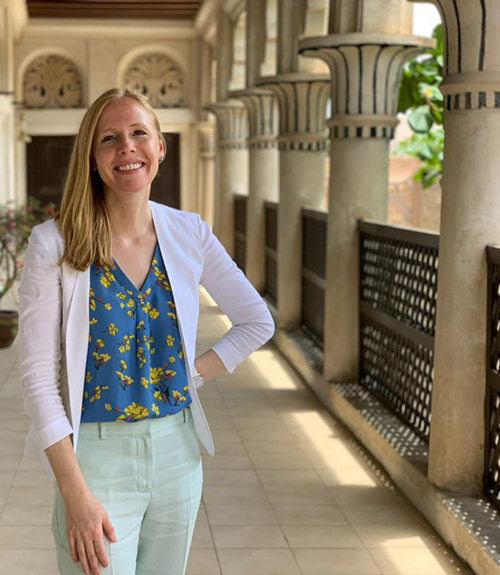 Darley Newman, Emmy-nominated television host, writer and producer, will share her recommendations for the best destinations for 2021 in a live-streamed Smithsonian Associates program Tuesday, Oct. 20, at 6:45 p.m. ET. Newman will share insider's tips on where to travel in 2021—places that combine culture, cuisine, history and a healthy dose of wellness and nature. She will also cover the changes and trends in travel today, including what destinations are doing to welcome visitors in a healthy and sustainable way and what travelers can do to best enjoy their adventures.
The COVID-19 pandemic has changed the face of the travel industry and the criteria that guides travelers in planning their trips. Mixing familiar places that offer new experiences with often-overlooked locations, Newman, host of the popular PBS series Travels with Darley, shares the best of the best and how to get there. From Asia to Europe, the U.S. to Africa, participants will discover a diverse cross-section of travel opportunities and how to enhance their safety practices away from home. She also offers photos and videos to fuel their curiosity and inspire dreams of new places.
Travels with Darley takes viewers on U.S. and international adventures with a focus on the history, food, music and art that reflects diverse cultures and traditions. The series is on PBS, Amazon Prime, Ovation TV's Journy [sic] and as video shorts on Verizon Digital. An engaging speaker and travel expert, Newman is also known for her adventures horseback riding the globe for the popular PBS series Equitrekking.
Ticket prices for the presentation are $15. Tickets and information are available at www.smithsonianassociates.org.
The program, made possible in part by the support of the Korea Tourism Organization, is part of Smithsonian Associates Streaming, a new online learning initiative presenting individual programs, multi-part courses, studio arts classes and virtual study tours offered through a Zoom-supported digital platform.
For 55 years, Smithsonian Associates—the world's largest museum-based education program—has produced vibrant educational and cultural programming that brings the Smithsonian to life. Inspired by the Smithsonian's research, collections and exhibitions nearly 1,000 public programs spark creativity and excite learning in people of all ages each year.
# # #
SI-256-2020