PBS's Curious Traveler Host Christine van Blokland to Speak at Smithsonian
May 14, 2018
News Release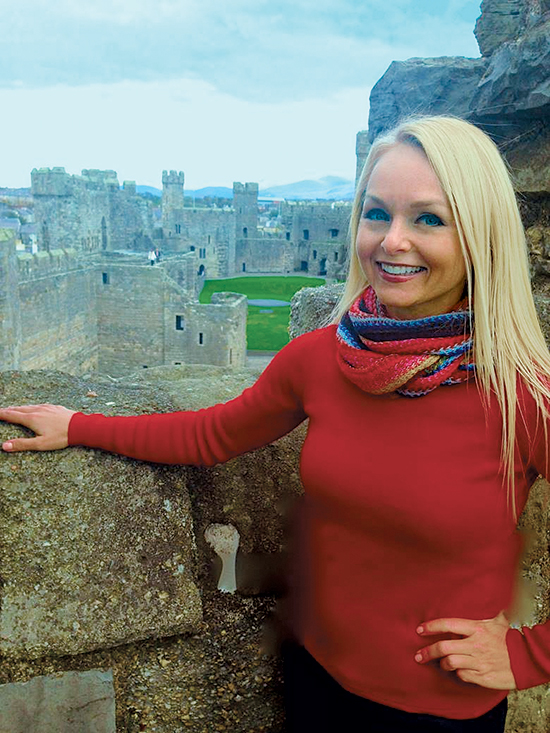 Smithsonian Associates presents an evening with Emmy-winning host, writer and executive producer of PBS's Curious Traveler, Christine van Blokland, Tuesday, June 19, at 6:45 p.m. in the Smithsonian's S. Dillon Ripley Center. At this exclusive event, van Blokland will suggest that visitors approach a new city exactly as she does when producing her show: as a mystery to be solved. That sense of investigative adventure can yield insights that add to people's enjoyment as they travel.
For van Blokland, it comes down to the willingness to ask questions as one travels—and knowing how to craft questions that can produce the most interesting, rewarding or offbeat answers that can make a traveler's experience a richer and more memorable one. In a program designed to introduce the audience to a whole new way of traveling, she offers practical strategies, guidance in getting the most out of pre-trip research and some unexpected but effective tips.
The program concludes with a virtual tour—using clips from van Blokland's series—that offers glimpses of the hidden histories of some of the world's most intriguing cities for curious travelers. The evening's itinerary includes destinations in Italy, France, Austria, Scandinavia, Montenegro and the British Isles, as well as stops in North America.
Ticket prices for the Smithsonian Associates' presentation are $30 for general admission and $20 for members. For information, the public may call (202) 633-3030 or visit www.smithsonianassociates.org.
Smithsonian Associates—the largest museum-based education program in the world—produces vibrant educational and cultural programming inspired by the Smithsonian's research, collections and exhibitions. Each year more than 750 individual programs are presented to spark creativity and excite learning in people of all ages in the Washington, D.C., area and across the country. Smithsonian Associates brings the Smithsonian to life through seminars, performances, lectures, studio arts classes and local and regional study tours, as well as many engaging programs for children, including performances and summer day camps.
# # #