New Trustee Joleen Julis and Mitch Julis Donate $2 Million to Hirshhorn's "Future Fund"
October 13, 2015
News Release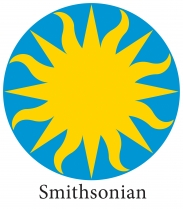 The Smithsonian's Hirshhorn Museum and Sculpture Garden announced today that it has received a substantial gift of $2 million—the single largest individual donor gift in the museum's history—from Joleen Julis, who joined the board of trustees in October 2014, and her husband, Mitch Julis. The Julis-Rabinowitz Family gift will go toward the establishment of the "Future Fund," a new $4 million initiative spearheaded by museum director Melissa Chiu that includes a redesign of the museum's public spaces, specifically the lobby and Sculpture Garden, into more engaging environments for art viewing.
Additional resources will be dedicated to the increased integration of technology into public programming. The gift is the first of its kind to underwrite such initiatives at the Hirshhorn.
"We are grateful for the Julises' most generous gift," said Chiu. "As we conclude this transformative 40th anniversary year, the Hirshhorn seeks to become a creative hub at the intersection of art and technology and to lead global conversations on the art of our time. It is the support of people like Joleen and Mitch that enables us to move forward with these goals."
"Mitch and I are delighted to be able to support the Hirshhorn at a vital time in its history," said Joleen Julis. "We are excited by the new energy and vision concerning the ways the Hirshhorn will reach out to new generations of visitors, and we are thrilled to help bring it to the forefront of contemporary art and culture in the 21st century."
Since assuming her position in September 2014, Chiu has taken significant steps to transform the Hirshhorn into a 21st-century institution. As a result, the museum has experienced a 60 percent increase in fundraising and a 27 percent rise in museum attendance.
The board, currently composed of 21 trustees, has doubled in size since Chiu assumed her position.
About the Donors
Joleen Julis serves on the Hirshhorn's board of trustees and is a member of the contemporary art council at the Asia Society. She previously formed the Aleinu Family Resource Center, designed to reduce children's vulnerability to abduction, abuse and molestation in Orthodox schools. In addition to starting the program, she served on its executive committee. Mitch Julis is an investor and the husband of Joleen Julis.
# # #
SI-45A-2015