Native Art Market in Washington and New York City Features Dynamic Range of Artistry
Artists from Across the Americas Showcase Best of Native Craftsmanship
November 27, 2014
News Release
Addthis Share Tools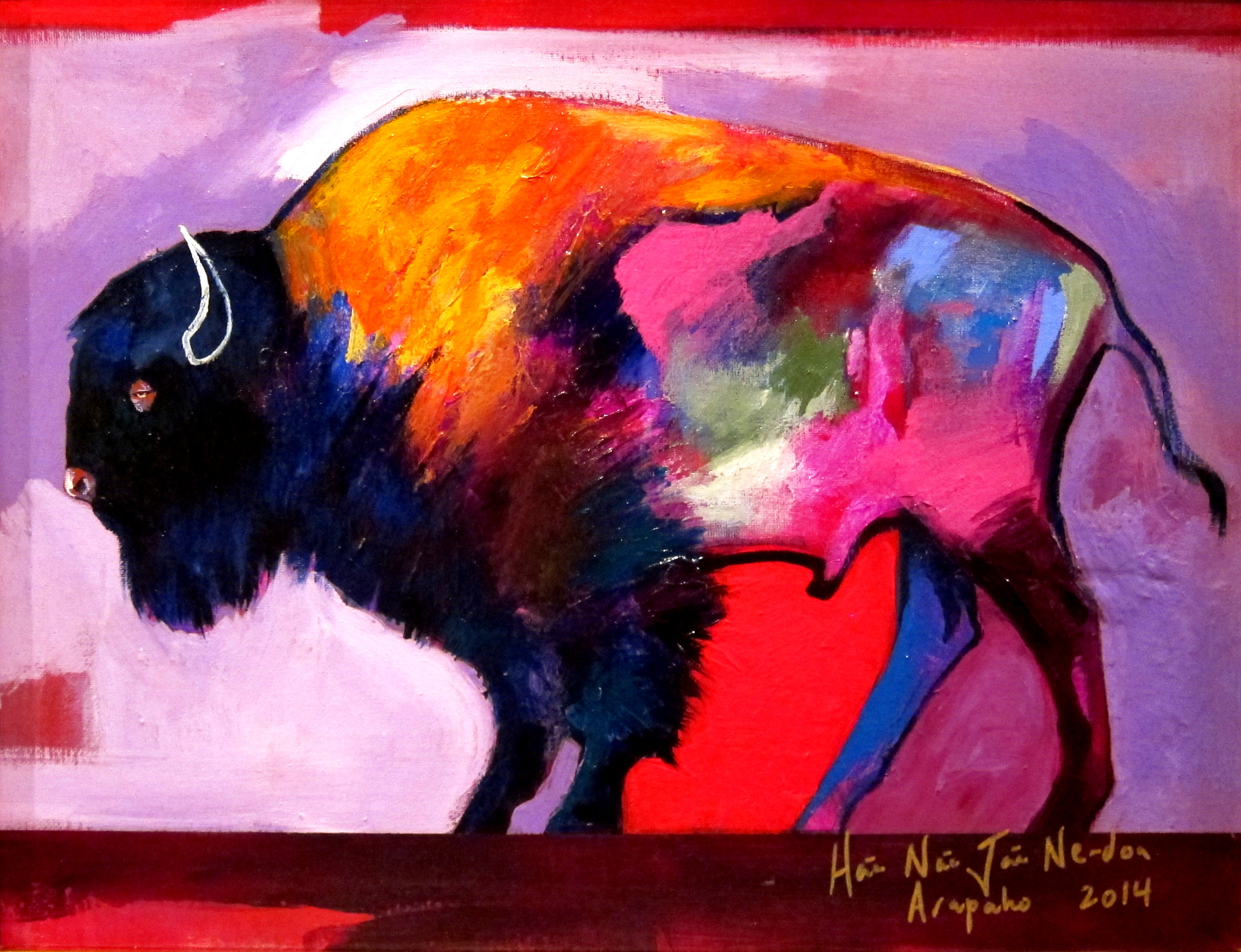 The Native Art Market at the Smithsonian's National Museum of the American Indian in Washington, D.C., and New York City brings together exemplary Native artists' contemporary works. The two-day event, which features paintings, sculptures, pottery and much more, will take place Saturday, Dec. 6, and Sunday, Dec. 7, from 10 a.m. to 5:30 p.m. in the Potomac Atrium at the museum's Washington location. The market at the New York location, the George Gustav Heye Center, will be open 10 a.m. to 5 p.m. in the Diker Pavilion. Admission is free.
The Washington location will host a Member Preview Friday, Dec. 5, from 4:30 to 7:30 p.m. No tickets are required.
A ticketed Preview Party will be held in New York Friday, Dec. 5, from 4 to 7:30 p.m., offering an early opportunity to view and purchases items, as well as meet the artists. An art talk, "Sustainability in Native Art & Design," will be moderated by Lois Sherr Dubin, curator of the exhibition "Glittering World: Navajo Jewelry of the Yazzie Family." The party also includes a cocktail reception and exclusive tours of museum exhibitions. Tickets to the Preview Party start at $45 and can be purchased at www.AmericanIndian.si.edu/artmarket or by calling (212) 514-3750.
 "This year's selection process was incredibly difficult. We had a large number of very talented applicants and only 38 spots at the New York site and 35 at the Washington location," said Shawn Termin (Lakota), museum cultural arts manager. "We really feel that the artists who were chosen for the event represent the frontline of those producing contemporary Native artwork today, and we are proud to host them in each city."
A complete listing of participants for the Native Art Market in Washington and New York are listed on the museum's market website.
Artists were selected through a competitive process. In Washington, the museum is located on the National Mall at Fourth Street and Independence Avenue S.W. It is open each day from 10 a.m. to 5:30 p.m. (closed Dec. 25). It is accessible from L'Enfant Plaza Metrorail station via the Maryland Avenue/Smithsonian Museums exit.
The National Museum of the American Indian's George Gustav Heye Center is located at One Bowling Green in New York City, across from Battery Park. The museum is free and open every day from 10 a.m. to 5 p.m., and on Thursdays until 8 p.m. (closed Dec. 25). Call (212) 514-3700 for general information and (212) 514-3888 for a recording about the museum's public programs. By subway, the museum may be reached by the 1 to South Ferry, the 4 or 5 to Bowling Green or the R or W to Whitehall Street. The museum's website is www.AmericanIndian.si.edu.
# # #