National Portrait Gallery Presents "Duty, Honor, Country: Antebellum Portraits of West Pointers"
On View June 23–June 9, 2024
June 7, 2023
News Release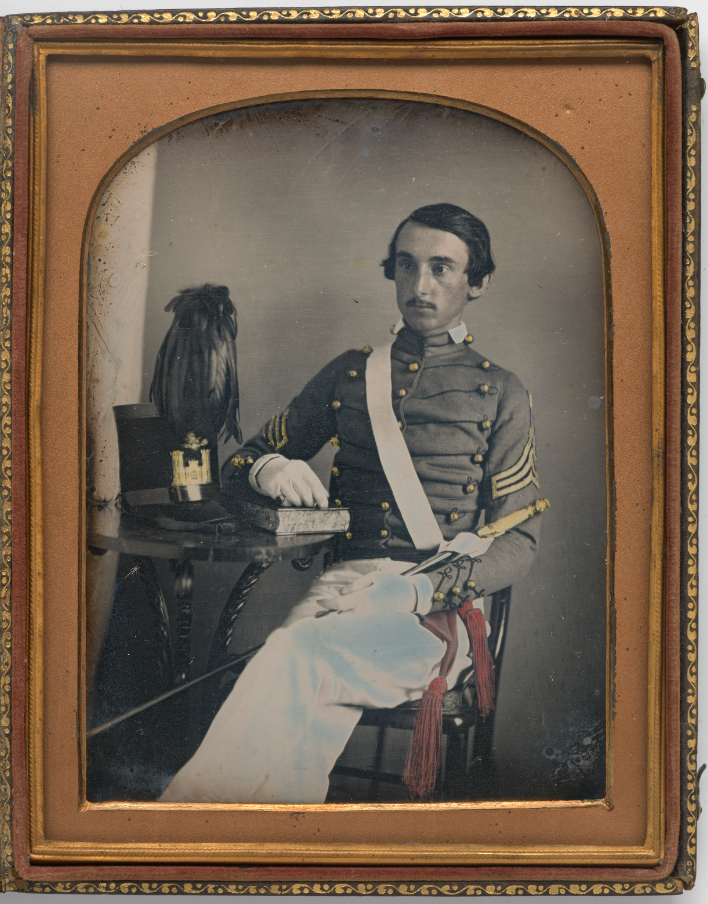 The Smithsonian's National Portrait Gallery will present "Duty, Honor, Country: Antebellum Portraits of West Pointers," an exhibition of pre-Civil War photographic portraiture representing notable individuals who trained at the United States Military Academy at West Point. Among those featured are Ulysses S. Grant, George Armstrong Custer and "Stonewall" Jackson. The exhibition is curated by Senior Curator of Photographs Ann Shumard and will be on view from June 23 through June 9, 2024, on the museum's first floor.
"These historic mid-19th-century portraits speak to the role that a West Point education played in shaping the lives and careers of those who helped build the nation's infrastructure, served in its military and emerged as leaders in the public and private sectors," Shumard said.
The United States Military Academy at West Point, New York, was established by Congress in 1802 and intended to serve as a training ground for engineers. After early struggles to secure effective leadership, develop a strong curriculum and attract promising cadets, the academy grew in stature during Superintendent Sylvanus Thayer's tenure (1817–33) and hit its stride under the leadership of his successors. West Point's "Golden Age" (from 1840 to the eve of the Civil War) coincided with introduction of photography in 1839 and its growth as a popular medium for portraiture.
The exhibition draws from the Portrait Gallery's collection of daguerreotypes, ambrotypes and tintypes, and includes early camera portraits of West Pointers George Armstrong Custer, John Pelham, Henry W. Slocum and Gouverneur Kemble Warren in their cadet uniforms. In addition to Grant and Jackson, the exhibition showcases portraits of academy graduates Henry Larcom Abbott, Samuel Cooper, Jefferson Davis, James Duncan Graham, John F. Reynolds, Samuel Ringgold, George Henry Thomas and Orlando Bolivar Willcox.
National Portrait Gallery
The Smithsonian's National Portrait Gallery tells the multifaceted story of the United States through the individuals who have shaped American culture. Spanning the visual arts, performing arts and new media, the Portrait Gallery portrays poets and presidents, visionaries and villains, actors and activists whose lives tell the nation's story.      
The National Portrait Gallery is located at Eighth and G streets N.W., Washington, D.C. Smithsonian Information: (202) 633-1000. Connect with the museum at npg.si.edu and on Facebook, Instagram, Twitter and YouTube.
# # #
SI-180-2023