National Portrait Gallery Presents "American Cool"
100 People Who Define Cool in Arresting Photographs
January 8, 2014
News Release
Addthis Share Tools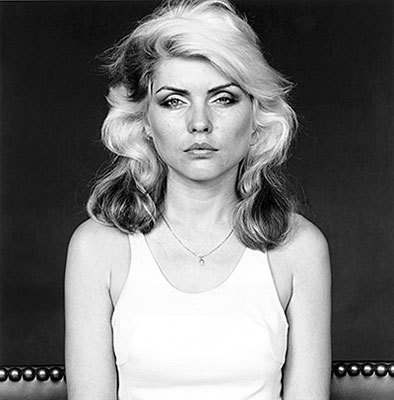 What does it mean when we say someone is cool? Cool carries a social charge of rebellious self-expression, charisma, edge and mystery. "American Cool" will feature 100 photographs of icons who have contributed an original artistic vision to American culture and are symbolic figures of their time. The exhibition will be open at the Smithsonian's National Portrait Gallery Feb. 7 through Sept. 7.
Cool is an original American concept and remains a global obsession. In the early 1940s, legendary jazz saxophonist Lester Young brought this central African American sensibility into the modern vernacular. Cool became a password in bohemian life connoting a balanced state of mind, a dynamic mode of performance and a certain stylish stoicism. A cool person always seems to have the situation under control with a signature style.
"'American Cool' is about America's greatest cultural export—cool—and who embodies it," said Kim Sajet, director of the National Portrait Gallery. "What you might find surprising about this show is how far back this idea reaches. I especially like this how this exhibition shows photographs of icons by world-renowned photographers. And that the show offers an opportunity for a national conversation about who defines 'cool.'"
To choose the 100 figures for the show, the exhibition curators created a historical rubric of four factors: An original artistic vision carried off with a signature style; the embodiment of cultural rebellion or transgression for a given generation; iconic power, or instant visual recognition; and a recognized cultural legacy. Each cool figure possesses at least three of these elements; the 100 people represent the successful rebels of American culture.
Cool has been embodied in jazz musicians such as Miles Davis and Billie Holiday; in actors such as Johnny Depp, Faye Dunaway and Robert Mitchum; and in singers such as Elvis Presley, Patti Smith and Jay-Z. They emerged from a variety of fields: art, music, film, sports comedy, literature and even political activism. "American Cool" is the zeitgeist taking embodied form.
These people are captured by some of the most important fine-art photographers of the 20th century, including Diane Arbus, Richard Avedon, Henri Cartier-Bresson, Annie Leibovitz and Herman Leonard.
The exhibition includes five film and music clips for visitors to play. In addition, there will be music playing in the galleries created by 10 of the jazz, blues and rock-and-roll artists in the show. Public programs include curator-led tours scheduled Feb. 8 at 2:30 p.m. and March 8 at 2 p.m.
"American Cool" is accompanied by a fully illustrated 192-page catalog of the same title, published by Delmonico Books, with essays by the exhibition curators, Joel Dinerstein and Frank H. Goodyear III, and available for $49.95.
Dinerstein is the James H. Clark Endowed Chair in American Civilization and director of the New Orleans Center for the Gulf South at Tulane University. Goodyear is co-director of the Bowdoin College Museum of Art and former curator of photographs at the National Portrait Gallery.
"American Cool" is made possible by the support of History Channel. Additional support is provided by Destination DC.
National Portrait Gallery
The Smithsonian's National Portrait Gallery tells the history of America through the individuals who have shaped its culture. Through the visual arts, performing arts and new media, the Portrait Gallery portrays poets and presidents, visionaries and villains, actors and activists whose lives tell the American story.
The National Portrait Gallery is part of the Donald W. Reynolds Center for American Art and Portraiture at Eighth and F streets N.W., Washington, D.C. Smithsonian Information: (202) 633-1000. Website: npg.si.edu.
The Roots of Cool
Fred Astaire
Bix Beiderbecke
Louise Brooks
James Cagney
Frederick Douglass
Greta Garbo
Ernest Hemingway
Zora Neale Hurston
Jack Johnson
Duke Kahanamoku
Buster Keaton
H.L. Mencken
Georgia O'Keeffe
Dorothy Parker
Bessie Smith
Willie "The Lion" Smith
Mae West
Walt Whitman
Bert Williams
The Birth of Cool
Lauren Bacall
James Baldwin
Humphrey Bogart
Marlon Brando
Lenny Bruce
William S. Burroughs
Raymond Chandler
Gary Cooper
Miles Davis
James Dean
Duke Ellington
Dizzy Gillespie
Woody Guthrie
Audrey Hepburn
Billie Holiday
Jack Kerouac
Gene Krupa
Robert Mitchum
Thelonius Monk
Anita O'Day
Charlie Parker
Jackson Pollock
Elvis Presley
Frank Sinatra
Barbara Stanwyck
Muddy Waters
John Wayne
Hank Williams
Lester Young
Cool and the Counterculture
Muhammad Ali
James Brown
Jim Brown
Johnny Cash
Angela Davis
Joan Didion
Faye Dunaway
Bob Dylan
Clint Eastwood
Walt Frazier
Marvin Gaye
Deborah Harry
Jimi Hendrix
Bruce Lee
Steve McQueen
Bill Murray
Paul Newman
Jack Nicholson
Bonnie Raitt 
Lou Reed
Carlos Santana
Patti Smith
Susan Sontag
Hunter S. Thompson
John Travolta
Andy Warhol
Malcolm X
Frank Zappa
The Legacy of Cool
Afrika Bambaataa
Jean-Michel Basquiat
David Byrne
Kurt Cobain
Johnny Depp
Missy Elliott
Tony Hawk
Chrissie Hynde
Jay-Z
Steve Jobs
Michael Jordan
Madonna
Willie Nelson
Prince
Susan Sarandon
Selena
Tupac Shakur
Sam Shepard
Bruce Springsteen
Jon Stewart
Quentin Tarantino
Benicio del Toro
Tom Waits
Neil Young
# # #
SI-516-2013