National Portrait Gallery to Premiere Season Five of Its PORTRAITS Podcast
October 17, 2023
News Release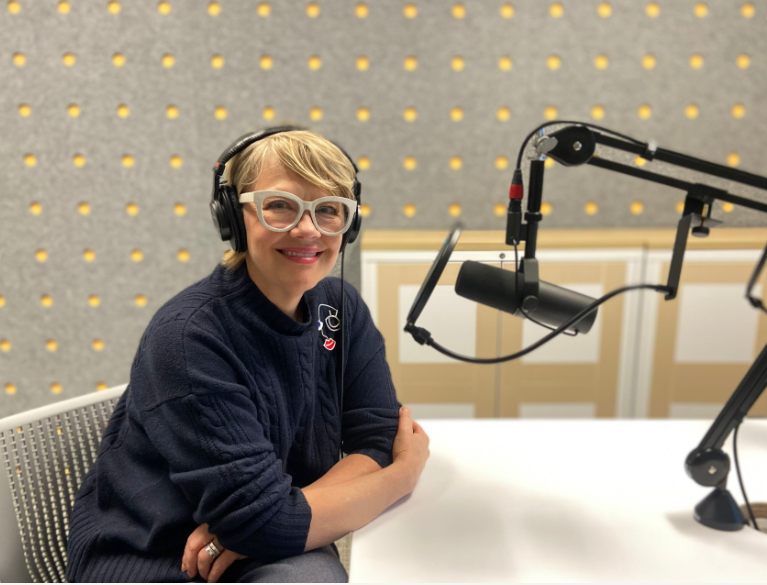 The Smithsonian's National Portrait Gallery has announced the launch of season five of its PORTRAITS podcast. Hosted by the museum's director, Kim Sajet, PORTRAITS explores real stories about extraordinary people. During season five, Sajet and expert guests, including Robert J. Oppenheimer biographer Kai Bird and artist Jorge Rodriguez-Gerada, delve into some of the most remarkable portraits in the museum's collection. Beginning Oct. 24, 11 episodes will premiere biweekly. A trailer is available for download today.
"Season five invites listeners to experience some of the artworks in the National Portrait Gallery that may seem ordinary at first but have unusual histories that offer us ways to think about the future," Sajet said. "Whether we're discussing frames and fakes, monuments and movies, advertising or AI, the past impacts how we look at our present and future. Our hope is that you will learn more about portraits where no one is as innocent as they appear, and nothing is as simple as it seems."  
Recorded in the Portrait Gallery's new studio in downtown Washington, D.C., season five features a wide variety of topics that extend beyond the museum's walls, including artificial intelligence (AI), art fraud, selfie culture, surveillance technology, performance art in the digital age, rights and reproduction law, Supreme Court rulings on art, unconventional frames, accessibility and tactile displays in museum spaces and more. Select portraits of sitters related to these episodes, including Abraham Lincoln and Oppenheimer, can be seen on view at the museum or online.
Season five guests include Bill Adair, conservator and historian of frames; Bird, coauthor of American Prometheus: The Triumph and Tragedy of J. Robert Oppenheimer; artist Ruth Buentello; Lonnie G. Bunch III, Secretary of the Smithsonian; artist Glenn Kaino; Colette Loll, art fraud investigator; Rodriguez-Gerada; Marcus du Sautoy, mathematician at the University of Oxford; Molly Soda, internet performance artist; Salamishah Tillet, author, activist and professor at Rutgers University; and more.
PORTRAITS has been downloaded over 700,000 times by listeners across the country. Past seasons and upcoming episodes can be accessed on the museum's website or through Apple Podcasts, Google Play, PRX, Radio Public, Spotify, Stitcher or wherever podcasts are available.
National Portrait Gallery
The Smithsonian's National Portrait Gallery tells the multifaceted story of the United States through the individuals who have shaped American culture. Spanning the visual arts, performing arts and new media, the Portrait Gallery portrays poets and presidents, visionaries and villains, actors and activists whose lives tell the nation's story.      
The National Portrait Gallery is located at Eighth and G streets N.W., Washington, D.C. Smithsonian Information: (202) 633-1000. Connect with the museum at npg.si.edu and on Facebook, Instagram, Twitter and YouTube.
# # #
SI-315-2023