National Museum of the American Indian's Newest Exhibition "Up Where We Belong: Native Musicians in Popular Culture"
June 16, 2010
News Release
Addthis Share Tools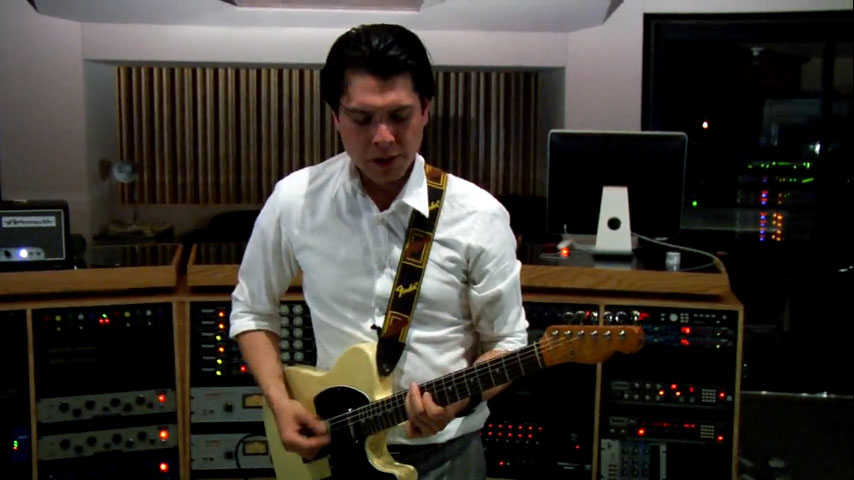 The Smithsonian's National Museum of the American Indian announces the opening of its latest exhibition "Up Where We Belong: Native Musicians in Popular Culture." The panel exhibition, which also features several objects, opens Thursday, July 1, at the museum on the National Mall in the second-level Sealaska Gallery. The exhibition will kick-off with a rock-and-blues concert by Derek Miller (Mohawk), Friday, July 2 at 5 p.m.; it is open through Jan. 2, 2011. A short video about the concert can be viewed here:
Native people have been active in contemporary music for nearly a century. Many Native artists have had successful and influential careers in almost every form of popular music. "Up Where We Belong" tells their stories and histories and provides visitors the opportunity to hear music and discover artists with whom these exceptional musicians collaborated. Visitors will also learn of the musical greats who inspired these artists, as well as the growing number of contemporary performers who follow in their path.
"Whether they basked in the limelight or played supporting roles, Native musicians have made an enormous contribution to American music as we know it today," said Kevin Gover (Pawnee), director of the museum. "They forged new sounds, worked with some of the greatest names in the music industry and inspired current Native and non-Native performers who continue to build on their legacy, and we are proud to honor them in this exhibition."
In addition to a video that discusses the musicians and their histories, the museum has gathered several personal objects to display. These include a colorful, full-length leather coat that belonged to famed electric guitarist Jimi Hendrix (Cherokee heritage). The Hendrix family also loaned other items, including a Fender Stratocaster guitar reproduction, a Gibson Flying V reproduction (neither are on display) and a leather necklace and pouch. Other objects to be displayed include Link Wray's (Shawnee) 1958 Danelectro Longhorn guitar, a double-platinum album from heavy metal drummer Randy Castillo (Isleta Pueblo) and the famous green guitar from funk guitarist Stevie Salas (Apache).
The first theme is "In the Spotlight," which focuses on Native performers who represent the diversity of artistry in American music. These artists include Academy Award-winning folk singer Buffy Sainte-Marie (Plains Cree), renowned jazz musician Oscar Pettiford (Cherokee/Choctaw), singer and songwriter Peter La Farge (Narragansett) and instrumental innovator Wray (Shawnee).
"Encore" is the second segment of the exhibition and features artists who represent the span of Native achievement in mainstream music over the past half century. Some worked for years in the industry without wide acknowledgment of their Indian heritage, while others received recognition for integrating their Native identity into their music and for bringing Native themes to a wider audience. These artists include jazz saxophonist Jim Pepper (Kaw/Creek), heavy-metal singer Chuck Billy (Pomo) and singer Debora Iyall (Cowlitz).
The final portion of this exhibition, "Keeping the Beat," highlights Native artists already achieving recognition across musical genres. These stars include country-music singer Crystal Shawanda (Ojibwa), blues-rock singer and guitarist Mato Nanji (Lakota) and singer, songwriter and musician Samantha Crain (Choctaw).
Visitors will be able to use hand-held MP3 players, available at a cart at the entrance of the exhibition, that have a playlist of complete and excerpted tracks of artists featured in the exhibition, including Mildred Bailey (Coeur d'Alene), Johnny Cash, Rita Coolidge (Cherokee), Robbie Robertson (Mohawk) and the group, Redbone.
# # #
SI-252A-2010