National Museum of the American Indian Presents Contemporary Artists in Conversation
Two Online Programs Gather Artists and Artisans To Discuss Their Work
November 24, 2020
News Release
Addthis Share Tools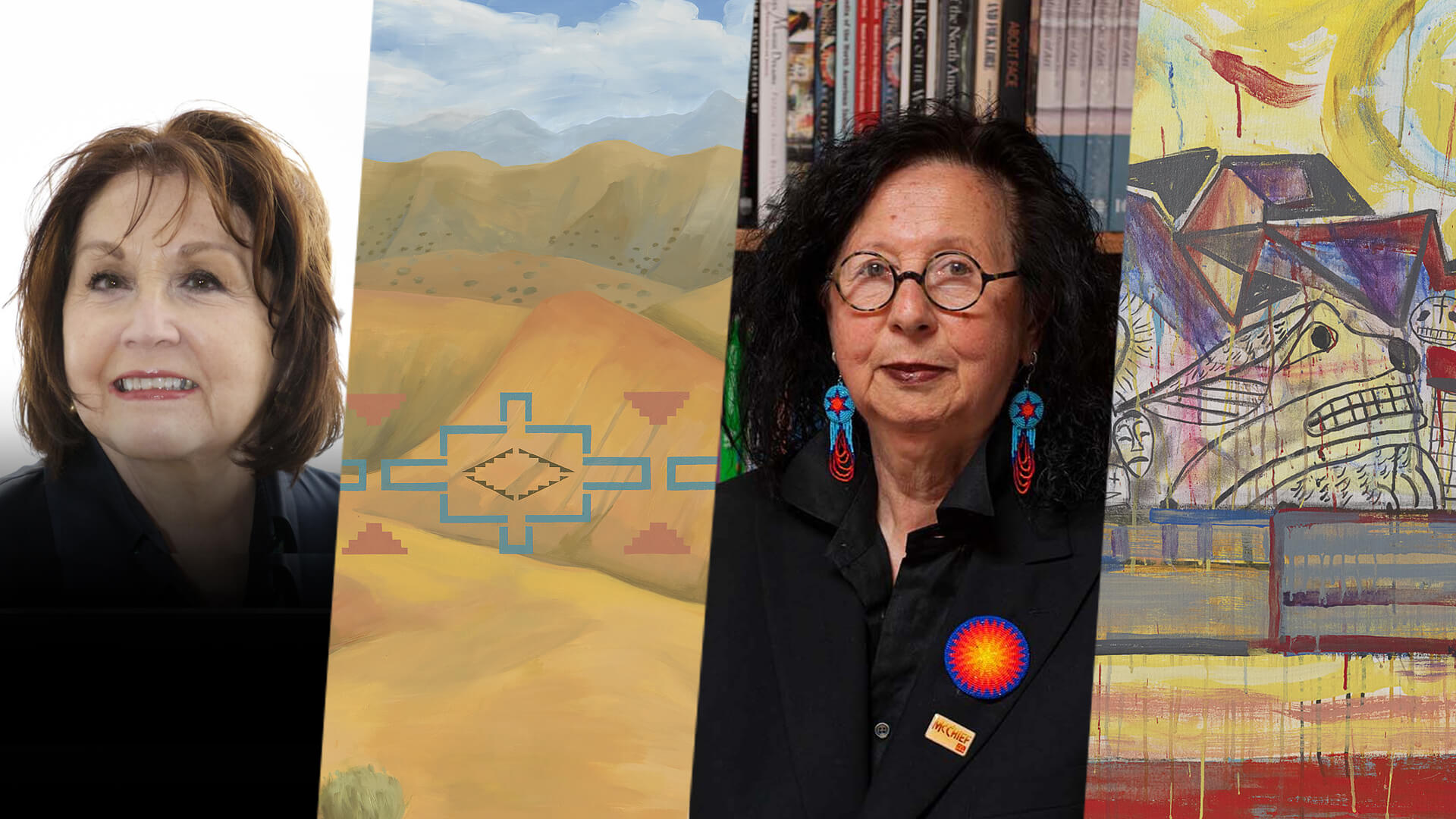 The Smithsonian's National Museum of the American Indian brings together Native artists and artisans to explore contemporary Native American art in two free virtual programs streaming on Dec. 3 and Dec. 4–6. These artists share their career experiences and thoughts on the current state of contemporary art and discuss how their new works reflect this unprecedented time.
The first program begins Dec. 3 at 6 p.m. ET, when acclaimed artists Kay WalkingStick (Cherokee) and Jaune Quick-to-See Smith (Confederated Salish and Kootenai Nation) join in a conversation moderated by Rebecca Head Trautmann, the museum's assistant curator of contemporary art. Both artists are featured in the exhibition "Stretching the Canvas: Eight Decades of Native Painting," co-curated by Trautmann.
Healing through Native Creativity, Dec. 4–6, brings together 15 artists and artisans from past years' Native Art Markets. The artists share how their new pieces reflect on current events and encourage people to look forward to a future of healing and social justice.
"These conversations provide a timely opportunity to hear leading artists and artisans discuss their work in the context of past challenges, present struggles and uncertain times," Trautmann said.
Both programs will be available on the museum's website, AmericanIndian.si.edu.
About the Museum
In partnership with Native peoples and their allies, the National Museum of the American Indian fosters a richer shared human experience through a more informed understanding of Native peoples. The museum in Washington, D.C., is located on the National Mall at Fourth Street and Independence Avenue S.W. Connect with the museum on Facebook, Twitter and Instagram, and at AmericanIndian.si.edu.
# # #
SI-340-2020