National Museum of the American Indian Hosts Environmental Film Festival Screening and Global Conversation
March 9, 2011
News Release
Addthis Share Tools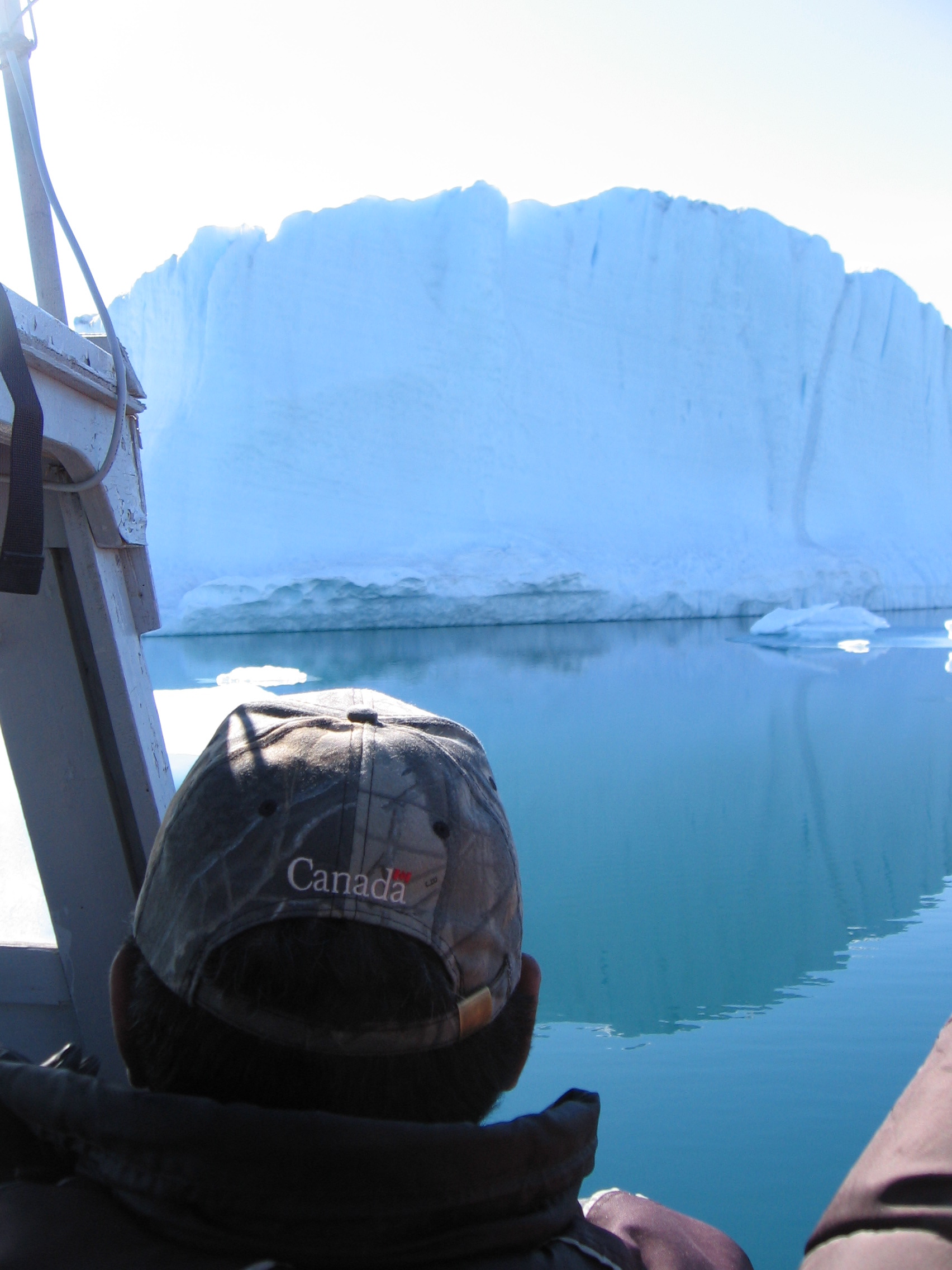 The Smithsonian's National Museum of the American Indian hosts filmmakers Zacharias Kunuk and Ian Mauro for the U.S. premiere of Qapirangajuq: Inuit Knowledge and Climate Change—the world's first Inuktitut-language documentary on the topic—Sunday, March 27, at 2 p.m. in the museum's Rasmuson Theater.
This groundbreaking documentary captures the voices of those who are often overlooked in the discussion on climate change: the indigenous communities that are disproportionately affected by it. Inuit elders recall observations and customs passed down through centuries of storytelling and how their traditional ways of life are threatened by a warming Arctic. Their insight challenges mainstream accounts and reveals why climate change has become a human-rights issue for Native people.
The screening will be simultaneously broadcast online at www.isuma.tv, an independent network of Native and Inuit media, and at AmericanIndian.si.edu/webcasts. Mauro will attend the screening and Kunuk will be available via Skype for a discussion afterward moderated by a staff member of the Smithsonian's Arctic Studies Center. The filmmakers will answer questions from viewers worldwide via social media outlets.
The screening is part of the 2011 Environmental Film Festival in the nation's capital. Founded in 1993, the Environmental Film Festival has become one of the world's largest and most influential showcases of environmental film and a major collaborative cultural event in Washington, D.C. Each March it presents a diverse selection of high quality environmental films, including many Washington, D.C., U.S. and world premieres. Documentaries, features, animations and shorts are shown, as well as archival, experimental and children's films at venues throughout the city. Films are screened at partnering museums, embassies, libraries, universities and local theaters and are attended by large audiences. For more information, visit
http://www.dcenvironmentalfilmfest.org/
.
About the Filmmakers
Born in Kapuivik, Canada, Kunuk (Inuit) spent his childhood summers traveling and hunting with his family and his winters going to school in Igloolik. In 1983, he started working at the Inuit Broadcasting Corporation, which creates original programming by and for local communities. In 1991, Kunuk teamed up with Norman Cohn, Paulossie Qulitalik and Paul Apak to found Igloolik Isuma Productions. The company's first feature film, Atanarjuat/The Fast Runner, portrays a traditional Inuit epic myth in the Inuktitut language. The film won the Camera d'Or for Best First Feature at the 2001 Cannes Film Festival, and six Genie awards in Canada, including Best Picture and Best Director for Kunuk. In 2004, Kunuk won the first Sun Hill Award for Excellence in Native American Filmmaking, a new annual honor from the Harvard Film Archive.
A filmmaker and researcher with a doctorate in environmental science, Mauro was recently named the Canada Research Chair in Human Dimensions of Environmental Change at Mount Allison University in New Brunswick. His community-based work focuses on telling the stories of indigenous hunters, farmers and fishers with regard to food security, global warming and human adaptation. As part of his doctorate, Mauro co-directed Seeds of Change (www.seedsofchangefilm.org), a highly controversial documentary about the use of genetically modified crops that led to one of the largest academic freedom battles in Canada. As part of his continuing research, Mauro plans to establish a Human Dimensions Lab at Mount Allison, one of the country's first major centers for human-focused, multimedia research on the environment.
Inuit Knowledge will also open the 15th annual Native American Film + Video Festival at the museum's Manhattan branch, the George Gustav Heye Center. The festival, which runs from Thursday, March 31, to Sunday, April 3, celebrates the creative energy of Native American directors, producers, writers, actors, musicians, cultural activists and all the others who support their endeavors. This year's festival will focus on the theme of "Mother Earth in Crisis," and will feature more than 100 participants from Argentina, Bolivia, Brazil, Canada, Colombia, Ecuador, Guatemala, Mexico, Peru, Suriname and the United States. For more information on the festival, e-mail FVC@si.edu.
For more information on the museum's spring programs, visit www.AmericanIndian.si.edu.
# # #
SI-116A-2010