National Museum of American History Showcases "The Experience of a Lifetime: The Maid of Cotton Story, 1939-1993"
December 9, 2010
News Release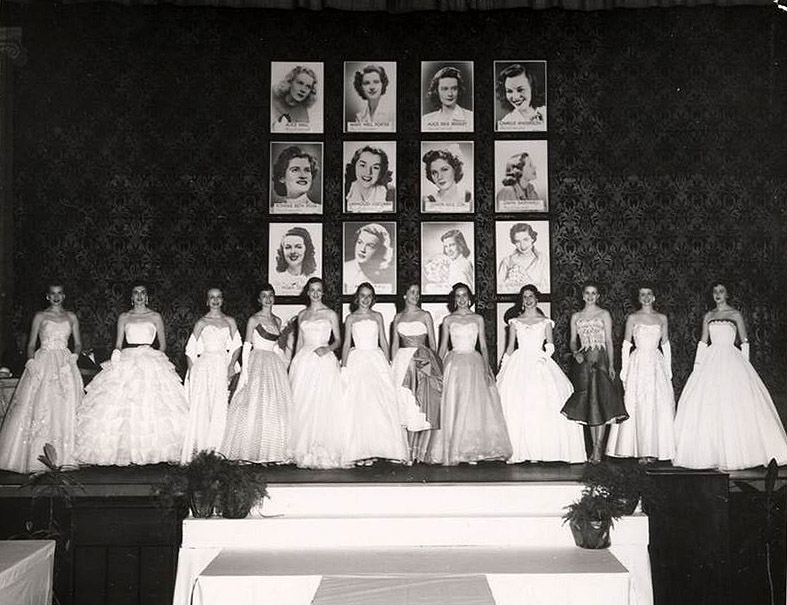 The Smithsonian's National Museum of American History highlights the "Maid of Cotton" beauty pageant program in its latest Archives Center display, which is located on the museum's first floor. It presents records from the pageant donated by the Cotton Museum at the Memphis Cotton Exchange.
The display, which will be on view through March 25, 2011, contains selected archival materials from the pageant's 54-year history, including photos of contestants, publicity campaigns, advertisements and part of an entrant's application. Visitors can view a photograph of the First Maid of Cotton, Alice Hall (1939), and of Maid Alice Corr, who appeared on the cover of Farm and Ranch in 1953.
Each winner of the Maid of Cotton pageant served as the American cotton industry's goodwill ambassador and often took part in fashion shows and photo shoots around the world. To illustrate this, the display also includes a copy of the 1985 Japanese edition of Cotton Promotion, which features a Maid of Cotton winner on the cover and many photos of Maids posing by landmarks such as the Eiffel Tower and the Taj Mahal.
The National Museum of American History collects, preserves and displays American heritage in the areas of social, political, cultural, scientific and military history. To learn more about the museum, check http://americanhistory.si.edu. For Smithsonian information, the public may call (202) 633-1000, (202) 633-5285 (TTY).
# # #
SI-517-2010