National Air and Space Museum Collects Delivery Drone From Alphabet's Wing
Commercial Delivery Aircraft Adds to Collection of "Firsts" at Smithsonian
August 7, 2020
News Release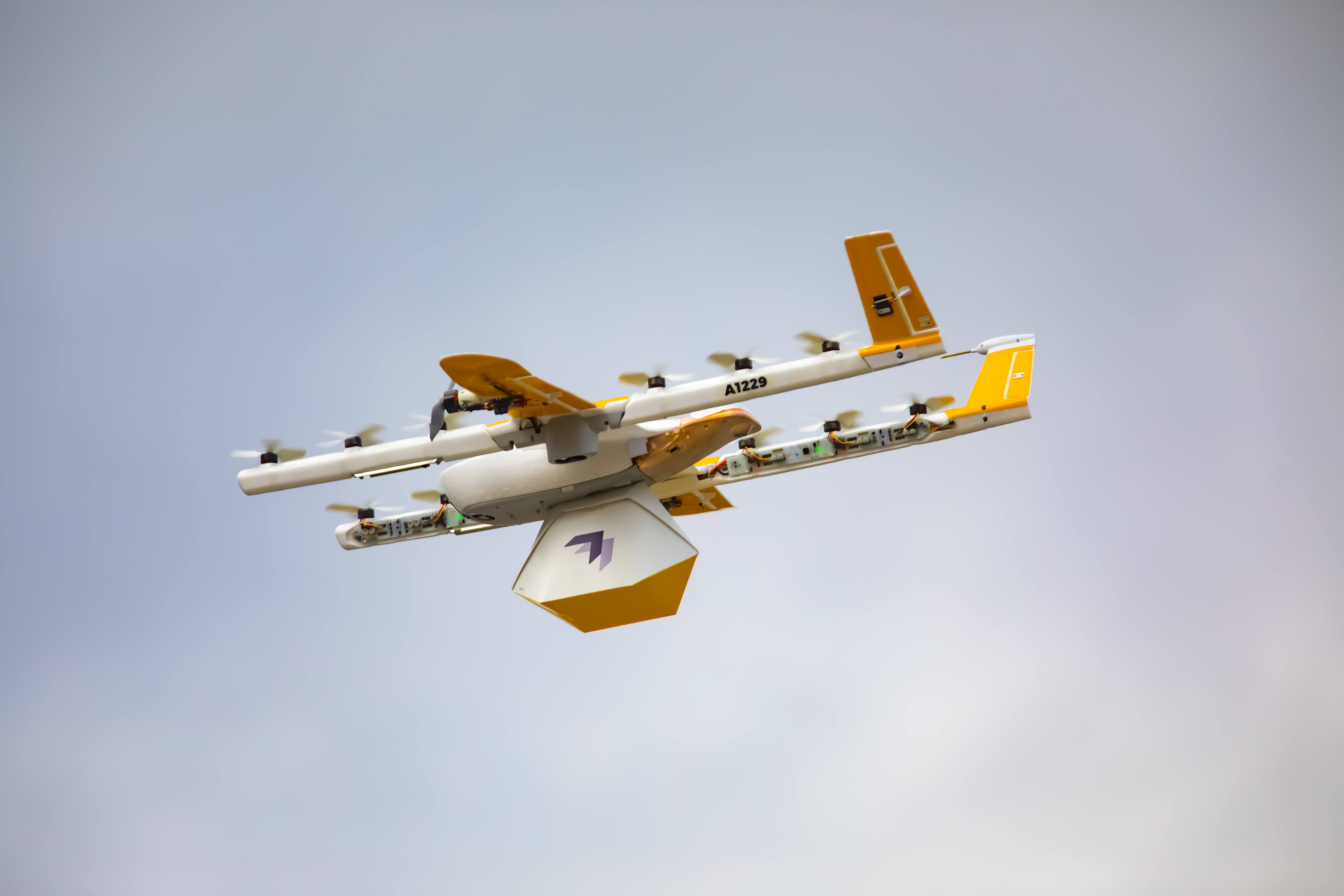 The Smithsonian's National Air and Space Museum has accepted the Wing aircraft used for the first commercial drone delivery to a U.S. home into the national collection. The drone completed its two-mile trip Oct. 18, 2019, delivering a winter vest to the home of Christiansburg, Virginia, residents. The aircraft will eventually be displayed in the Allan and Shelley Holt Innovations Gallery, the opening of which will be announced at a later date.
"For the first century of powered flight, the story of aviation was often about shortening travel times—what promoters called 'defeating the tyranny of distance,'" said Roger Connor, curator of vertical flight at the National Air and Space Museum. "In the 21st century, projects like Alphabet's Wing are showing that aviation can reshape how we live and work in our communities by moving more efficiently over short distances without cumbersome infrastructure."
Wing delivery drone No. A1229 has two forward propellers and 12 vertical propellers that allow the aircraft to both travel at high speeds and stop to hover while delivering packages from a tether. The 10-pound aircraft flies completely autonomously, routed to specific locations using software and GPS, and makes deliveries without coming within 20 feet of people on the ground. It is also the only system certified by the FAA to safely deliver small packages in customers' yards in relatively small areas. Wing is a subsidiary of Alphabet, the parent company of Google.
To learn more about the museum's renovation and new exhibitions, visit airandspace.si.edu/reimagine.
The National Air and Space Museum in Washington, D.C., is located at Sixth Street and Independence Avenue S.W. The Steven F. Udvar-Hazy Center is located in Chantilly, Virginia, near Washington Dulles International Airport.
# # #
SI-207-2020