National Air and Space Museum Acquires Sally K. Ride Collection
Sally Ride's Possessions and Papers Shed Light on Her Public and Private Life
October 6, 2015
News Release
Addthis Share Tools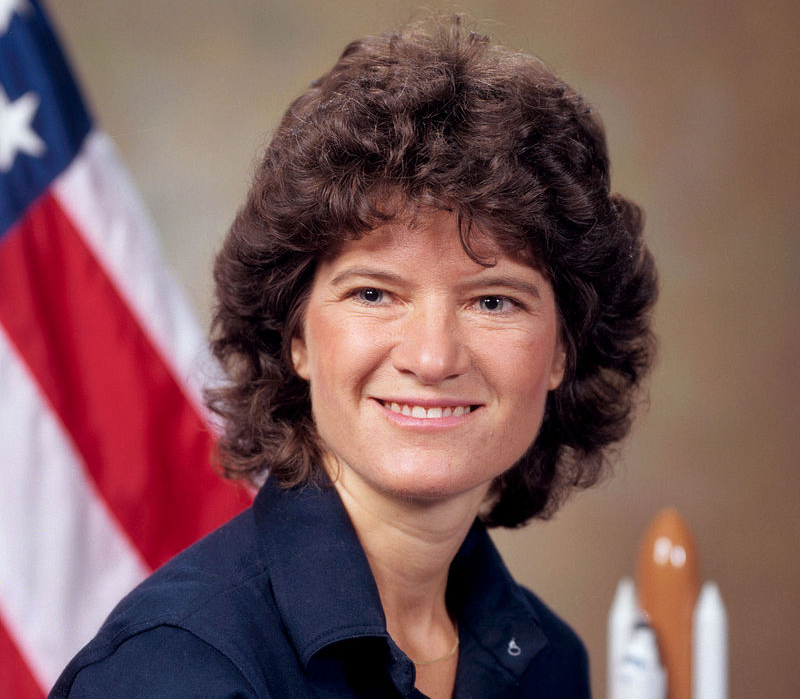 The Smithsonian's National Air and Space Museum has acquired a significant collection of personal possessions and papers that belonged to Sally Ride, the first American woman in space. The Sally K. Ride Collection illuminates Ride as both a public figure and a private person with items spanning from early childhood to her career at NASA and onward to head Sally Ride Science. A selection of these artifacts will go on display in the new Boeing Milestones of Flight Hall in July 2016.
This collection of personal items reveals a woman with a variety of interests and talents that go beyond her career as an astronaut. Ride was interested in science from an early age as illustrated by her microscope, telescope and slide rules, as well as her academic notebooks from college and her later lectures as a university professor. A tennis racquet and trophy represent her accomplished athletic career as a youth.
A large portion of the collection consists of pieces from her iconic role as a NASA astronaut from 1978 to 1987. The items range from mission patches, a flight jacket and helmet to those that show how Ride was celebrated as America's first woman in space, such as a Newsweek cover, various awards and the torch she carried in the opening ceremony of the 2002 Olympics.
"This remarkable collection traces the full arc of Sally Ride's life from childhood to her last endeavors, revealing aspects of her public persona and hinting at her private one," said Valerie Neal, chair of the museum's Space History Department. "It is an honor for the museum to be selected as the repository for possessions and papers that she held dear. They will prove of great interest to researchers and our visitors alike."
There are 182 items in the collection and 40 cubic feet of papers. The collection is a gift from Tam O'Shaughnessy, Sally Ride's long-time partner in life, writing and business.   
The National Air and Space Museum building on the National Mall in Washington, D.C., is located at Sixth Street and Independence Avenue S.W. The museum's Steven F. Udvar-Hazy Center is located in Chantilly, Va., near Washington Dulles International Airport. Attendance at both buildings combined exceeded 8 million in 2014, making it the most visited museum in America. The museum's research, collections, exhibitions and programs focus on aeronautical history, space history and planetary studies. Both buildings are open from 10 a.m. until 5:30 p.m. every day (closed Dec. 25).
# # #
SI-445-2015