Meet a Smithsonian Expert at ThirstDC's Special Edition Event
April 18, 2012
News Release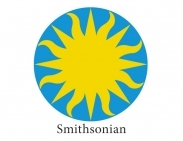 The Smithsonian is working alongside thirstDC to bring its experts to the people. They will do just that April 26, when thirstDC hosts a special Smithsonian edition at the Bier Baron Tavern, 1523 22nd St. NW, Washington, D.C. Doors open at 7 p.m., and at 8:15 p.m. six Smithsonian experts will take the stage to each deliver a short talk on the most fascinating aspects of their research. In between presentations, guests are encouraged to engage directly with the speakers and each other over cocktails, light bar fare and to the sounds of the house DJ.
ThirstDC aims to create and foster thought leaders both on- and offstage by crafting an informal environment where world-renowned experts can socialize, interact with and inspire attendees in a lounge atmosphere. The Smithsonian is actively seeking new ways to make its wealth of knowledge more accessible and thinks this fresh format provides an engaging opportunity for its experts to share their passions directly with people.
"We at thirst are twitterpated at the opportunity to collaborate and nerd out with the storied geek-standard of the world, the Smithsonian Institution," said Eric Schulze, thirst co-founder and creative director. "Thirst and the Smithsonian complement each others' abilities to encourage people to learn in new and exciting ways, and we cannot wait to feature the talented expertise that the Smithsonian has to offer."
Smithsonian speakers for the special edition include:
William L. Bird, curator, Division of Political History, National Museum of American History
Chris Mah, research collaborator, Invertebrate Zoology, National Museum of Natural History
Chris Meyer, research zoologist, Invertebrate Zoology, National Museum of Natural History
Shannon Perich, associate curator, Photographic History Collection, National Museum of American History
Patrick Russell, geoscientist, Center for Earth and Planetary Studies, National Air and Space Museum
Craig Saffoe, biologist, National Zoo
For more information about the Smithsonian visit: http://www.si.edu. For more information about thirstDC and to purchase tickets to the event visit http://thirstdc.com or their Facebook page or Twitter feed: @ThirstDC.
# # #
SI-177-2012