"Martin Puryear: Multiple Dimensions" Examines the Artist's Creative Process
Exhibition Includes Drawings, Sculptures and Prints That Provide an Intimate Look at the Mind of Martin Puryear
May 25, 2016
News Release
Addthis Share Tools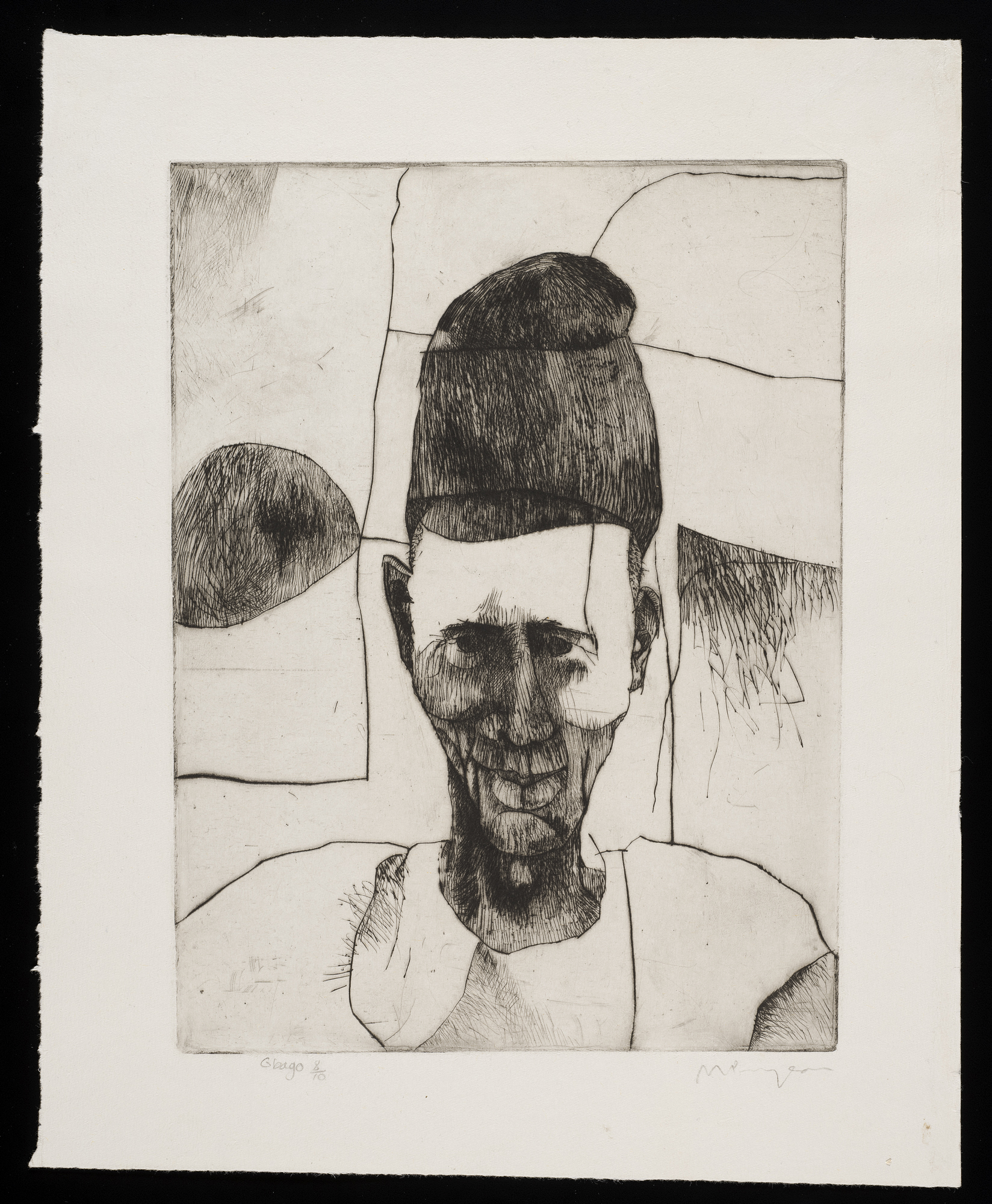 Martin Puryear is best known for refined, handmade sculptures primarily made of wood. Puryear's drawings and prints are less well known but are essential to his studio practice. "Martin Puryear: Multiple Dimensions" is the first exhibition dedicated to showing works on paper in context with the artist's sculptures and offers an unprecedented look into Puryear's inspirations, methods and transformative process. This exhibition explores the way in which Puryear takes an elemental form and reworks it, sometimes over many years, through experiments in scale, material and medium, often switching between two and three dimensions.
"Martin Puryear: Multiple Dimensions" is on view from May 27 through Sept. 5. It features 72 objects, including 14 sculptures, spanning Puryear's career from his college days to the present. Thirteen works from the Smithsonian American Art Museum collection are on display, including "Bower," a major wood sculpture, and "Cane," a portfolio of woodcuts Puryear created to illustrate a new edition of Jean Toomer's influential 1923 literary masterpiece. Nearly half of the artworks on view have been borrowed from the artist, and several are being shown publicly for the first time.
The presentation at the Smithsonian American Art Museum also focuses on the importance of Puryear's public art and features maquettes and drawings for several of his major outdoor public sculptures, including "Bearing Witness," installed at the Ronald Reagan Building in Washington, D.C., and the new 40-foot-tall "Big Bling," which debuted May 16 in Madison Square Park in New York City.
The exhibition is organized by Mark Pascale, the Janet and Craig Duchossois Curator of Prints and Drawings at the Art Institute of Chicago. Karen Lemmey, sculpture curator, is coordinating the exhibition at the Smithsonian American Art Museum. The Smithsonian American Art Museum is the final stop for the exhibition's national tour.
"We are proud to feature this native Washingtonian with a stellar international reputation," said Betsy Broun, the Margaret and Terry Stent Director of the Smithsonian American Art Museum. "This exhibition reveals new insights into the work of a long-recognized contemporary master."
"This exhibition provides an exciting look at the persistence and evolution of ideas in Puryear's work going back to the early 1960s," Lemmey said. "I am particularly delighted to see 'Bower,' one of Puryear's acknowledged masterpieces from the museum's collection, situated with works on paper from other collections so we can see how Puryear returned to latticework forms and ideas about shelter across the decades."
Puryear was born in 1941 in Washington, D.C., and was raised in the city. After earning a bachelor's degree in fine art from Catholic University, he was a Peace Corps volunteer in Sierra Leone from 1964 to 1966. Several drawings are from these formative years, where he was inspired by the region's plants, animals, buildings and people. Since then, Puryear has returned to many of these themes, experimenting with scale, materials and varying levels of abstraction. Motifs such as the Phrygian cap, human heads and vessels are meditations on powerful, universal concepts such as freedom and shelter, distilled into their essential forms. The exhibition examines this evolution, offering a 360-degree view of the creative process of a contemporary master.
Public Programs
The museum will present "A Conversation with Martin Puryear" Wednesday, June 1, at 6:30 p.m. Puryear will be joined by Lemmey and Pascale to discuss the evolution of his work. Free tickets are required for this event, which is sold out. A limited number of seats may be available the day of the program and will be filled on a first-come, first-served basis from a stand-by line.
Several gallery talks will take place in the exhibition. Friday, June 3, and Friday, June 10, at    4 p.m., objects conservator Helen Ingalls leads a gallery talk of the exhibition focusing on the materials and techniques used by the artist and conservation efforts to preserve the sculptures. Thursday, Aug. 4, at 5:30 p.m., Lemmey and Bill Caine from the U.S. General Services Administration's Art in Architecture Program will discuss the importance of public art and examine Puryear's maquettes for "Bearing Witness" and "Big Bling"; a site visit to view "Bearing Witness" at the Ronald Reagan Building follows the talk. Docent-led tours of special exhibitions occur Sundays at 4 p.m.; participants should meet in the museum's F Street lobby.
Details are available online at americanart.si.edu/calendar.
Catalog
The exhibition's accompanying catalog, written by Pascale with an essay by Ruth Fine, former curator of special projects at the National Gallery of Art in Washington, D.C., further examines Puryear's rich output. The artist's process-oriented works on paper are given full scholarly consideration for the first time. The catalog, distributed by Yale University Press, is available in the museum store and online ($35).
Credit
"Martin Puryear: Multiple Dimensions" was organized by the Art Institute of Chicago. The exhibition at the Smithsonian American Art Museum is made possible by generous support from Leslie Berriman and Nion McEvoy, Fern and Hersh Cohen, Crown Equipment Exhibitions Endowment, James F. Dicke Family Endowment, Tania and Tom Evans Curatorial Endowment, Nancy and Carl Gewirz, Raymond J. and Margaret Horowitz Endowment, Paula and Peter Lunder, Matthew Marks Gallery, Michael A. and Marilyn Logsdon Mennello Endowment, the Share Fund, and the Elizabeth B. and Laurence I. Wood Endowment.
About the Smithsonian American Art Museum
The Smithsonian American Art Museum celebrates the vision and creativity of Americans with artworks in all media spanning more than three centuries. Its National Historic Landmark building is located at Eighth and F streets N.W., above the Gallery Place/Chinatown Metrorail station. Museum hours are 11:30 a.m. to 7 p.m. daily (closed Dec. 25). Admission is free. Follow the museum on Twitter, YouTube, Tumblr, Instagram, Facebook, Flickr, Pinterest, iTunes U and ArtBabble. Museum information (recorded): (202) 633-7970. Smithsonian information: (202) 633-1000. Website: americanart.si.edu.
# # #
Note to editors: Selected high-resolution images for publicity only may be downloaded from americanart.si.edu/pr. Email americanartpressoffice@si.edu for the password.
SI-253A-2016