"Living Aloha" Hawai'i Festival at the National Museum of the American Indian
Kick-Off to Year of Events Celebrating Museum's 25-Year Anniversary
April 24, 2014
News Release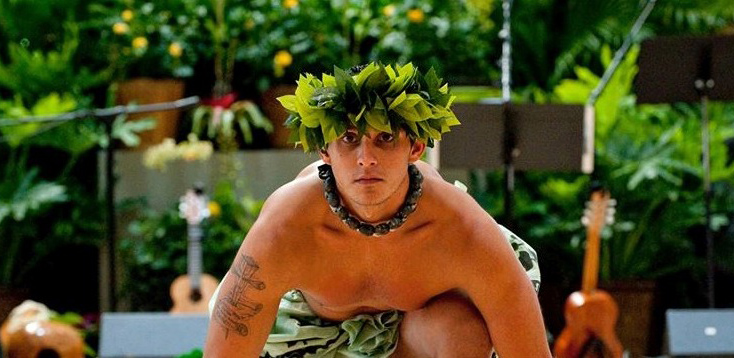 The Smithsonian's National Museum of the American Indian will host a four-day Hawaiian cultural festival, Thursday, May 15, to Sunday, May 18, daily from 10 a.m. to 4:30 p.m. in commemoration of Asian Pacific American Heritage Month, which will include demonstrations, films, dance, food and more. The events surrounding the annual Hawai'i Festival will launch the festivities for the museum's four anniversaries: Celebrating 25 years since the signing of the legislation that established the museum, 20 years since the opening of the George Gustav Heye Center in New York City, 15 years since the opening of the Cultural Resources Center that houses the museum's world-class collection and 10 years since the grand opening of the museum on the National Mall in Washington, D.C.
Symposium
The "Looking to the Future: The Life and Legacy of Senator Daniel K. Inouye" symposium held Thursday, May 15, from 9 a.m. to 5:30 p.m. in the Rasmuson Theater, will honor one of history's greatest advocates for Native people—Sen. Daniel K. Inouye (1924–2012), former chairman and vice chairman of the U.S. Senate Committee on Indian Affairs, and one of the visionary founders of the National Museum of the American Indian. A person deeply grounded in values, community and family, Inouye's myriad accomplishments include legislation and support for strengthening Native sovereignty, treaties, governance, economic development, education and health care. Distinguished speakers who knew Inouye and his work will reflect on his many contributions to the well-being of Native America, and look to the future to build upon the foundation of the Senator's legacy to carry forward his work for the benefit of future generations of Native people.
Demonstrations
From May 16 through May 18, the museum hosts Bill Char, a renowned Native Hawaiian who will be creating traditional and contemporary flower leis in the museum's Potomac Atrium. There will be hands-on activities for visitors to make their own ti leaf, kukui nut or flower lei to take home. In the Potomac Alcove, educator and artist Dalani Tanahy will work with modern tools and ancient traditions to produce kapa, or bark cloth. Kids can learn about kapa stamps and then stamp their own bookmark. Visitors can join the Hawai'i Civic Club and the Hawai'i State Society as they demonstrate traditional Hawaiian games, including Pala'ie (a ball and hoop game), Konane (Hawaiian checkers), Hu (a spinning game with kukui nut tops, kini popo (juggling balls plaited from green coconut leaflets or lauhala), Moa Pahe'e (a sliding game with wooden 'darts') and 'Ulu maika (rolling a stone disk between two goals).
Moses Goods will tell traditional Hawaiian stories about Hawaiian heroes and their heroic deeds. Audience participation is encouraged.
The ancient art of Hawaiian Kakau or tattooing will be demonstrated by traditional tattoo artist, Keone Nunes. There are few artists left who tattoo in this manner and designs are passed down through generations and are genealogical and gender specific.
Dancing and Music
Visitors can enjoy the kanikapila or an acoustic down-home, backyard-style Hawaiian music with Manu Ikaika and Halau Ho'omau I Ka Wai Ola O Hawai'i Saturday, May 17, at 11:30 a.m. and 3 p.m. in the Potomac Atrium. The Aloha Boys are performing Sunday, May 18, at 11:30 a.m. and 2:30 p.m. in the Potomac. Traditional hula dancing will be performed by Halau Ho'omau Ika Wai Ola O Hawai'i (Friday) and Patrick Makuakane and Na Lei Hulu I Ka Wekiu (Saturday and Sunday at 1 and 3:30 p.m.).
Dinner & A Movie
On Friday, May 16, at 7 p.m., there will be a special screening of Hawaiian: The Legend of Eddie Aikau (2013, 90 min). Directed by Sam George, this film chronicles the remarkable life and power of Eddie Aikau, the legendary Hawaiian big-wave surfer, pioneering lifeguard and ultimately doomed crew member of the Polynesian voyaging canoe Hokule'a. With a rich combination of archival imagery, contemporary interviews and meticulously researched historical source material, the film is a compelling exploration of the tragic decline and extraordinary rebirth of the Hawaiian culture as personified by a native son whose dynamic life and heroic death served as inspiration to an entire spiritual movement.
Cuisine from the museum's Zagat-rated Mitsitam Cafe will be available for purchase beginning at 5:45 p.m. Seats in the theater are limited; the public may register online here.  
Films
Throughout the festival, several Hawaiian films will be screened in the Rasmuson Theater. On Friday, May 16, starting at 10 a.m., the 'Oiwi Shorts Showcase is dedicated to works directed by indigenous Hawaiian filmmakers, and includes the following films: Kae, Chout, Koa 'Ohana, Little Girl's War Cry and Small Kine Stories. Two other films screened Friday at noon include State of Aloha and Daniel K. Inouye: An American Story at 2 p.m. On Saturday and Sunday, American Aloha: Hula Beyond Hawai'i screens at noon, E Haku Inoa: To Weave a Name screens at 2 p.m. and Na Loea: The Masters at 4 p.m.
Concert
On Saturday, May 17, at 5:30 p.m. in the Potomac Atrium, Kūpaoa, an award-winning husband-and-wife musical duo, will perform. The voices of Līhau Hannahs Paik and Kellen Paik have delighted listeners and audiences for almost a decade, who started out as musicians that shared stages with friends and each other, and then joined seven years ago as the duo Kūpaoa. They have since become a solid institution in the field of Hawaiian music. There will also be a special hula presentation by Patrick Makuakāne and Nā Lei Hulu I Ka Wēkiu.
Exhibition
Opening Monday, May 12, the museum presents "Living Aloha: The Legacy of Senator Daniel K. Inouye," a small exhibition featuring 10 donated items and gifts from the senator's wife, Irene Hirano Inouye, that he received from grateful tribal nations. The items were donated to the Smithsonian so Inouye's legacy could live on through America's collection. The exhibition is open through Friday, May 23.
imagiNATIONS Activity Center
Throughout the weekend, kids and families can make a kite out of kapa and learn how kites were traditionally used in Hawaiian culture, and they can learn from a Kumu (teacher or expert) and his young students how to dance a contemporary hula. These activities are free, but timed tickets are required and available for advance pick up in the imagiNATIONS Activity Center. First come, first served.
The museum gratefully acknowledges the Office of Hawaiian Affairs and the National Council of the National Museum of the American Indian for their support in honoring Inouye. For the full schedule of events celebrating the museum's anniversary, visit www.AmericanIndian.si.edu.
# # #
SI-196-2014