Iconic 20th-Century Photographs by Yousuf Karsh Are Now in the National Portrait Gallery Collection
"Yousuf Karsh: American Portraits" Opens Nov. 1
October 23, 2013
News Release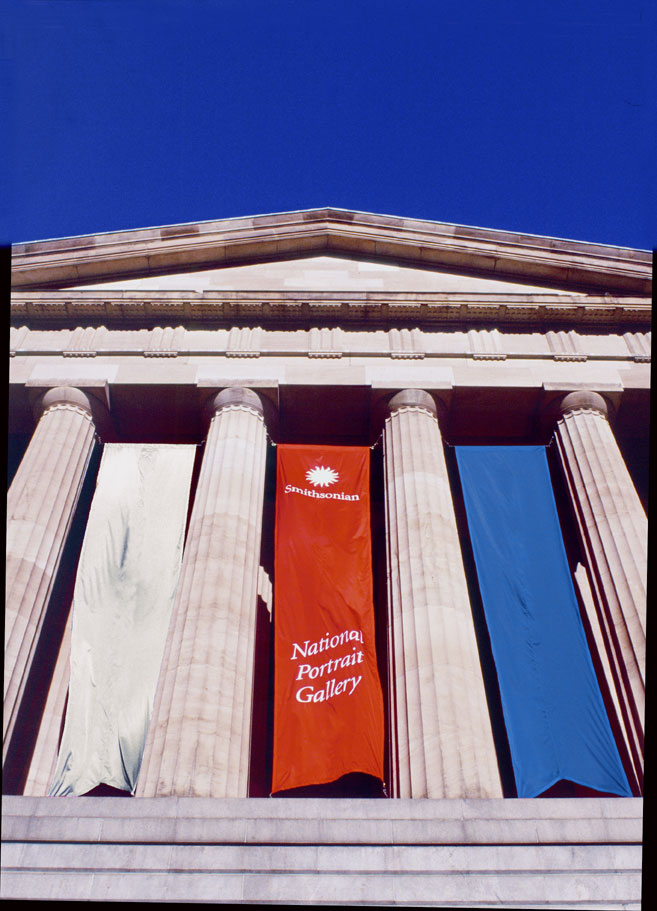 In celebration of a major gift to its collection of more than 100 portraits created by master photographer Yousuf Karsh (1908–2002), the Smithsonian's National Portrait Gallery is installing a special exhibition on the first floor of the museum, "Yousuf Karsh: American Portraits." The first of two installations will now open Nov. 8 through April 27, 2014, and the second May 2, 2014, through Nov. 2, 2014.
 "Yousuf Karsh: American Portraits"will be the museum's first exhibition devoted entirely to the work of this internationally recognized photographer. Each phase of the installation will display 27 photographs. The photographs were a gift to the museum by his wife, Estrellita Karsh.
"Yousuf Karsh created some of the most iconic photographic portraits of our time," said Kim Sajet, director of the National Portrait Gallery. "He not only had the uncanny ability to amplify a person's character, but also offered everyday people the opportunity to glimpse into the private lives of the men and women who shaped the 20th century that feels both personal and real. I am thrilled to have his important work play an integral part in building the nation's collection of portraits."
During a distinguished career that spanned more than six decades, Karsh believed that "the heart and mind are the true lens of the camera" and he developed a genuine rapport with his subjects to fashion evocative and revealing portraits.
Each installation will feature photographs of Americans who have distinguished themselves in fields as diverse as business, medicine, entertainment, politics and the arts. Among the portraits to be included are those of artist Georgia O'Keeffe, physician and virologist Jonas Salk, singer Marian Anderson, actress Grace Kelly, businesswoman Elizabeth Arden, architect I.M. Pei and First Lady Eleanor Roosevelt.
The museum has previously collected seven photographs by Karsh, including one of the most famous photographs of Winston Churchill, which became known as the "roaring lion," and a color photograph of the beloved creator of Peanuts, Charles Schultz.
While the photographer is known for his work in black and white, the museum will also be showing several works in color. 
The curator of this exhibition is Ann Shumard, senior curator of photographs at the National Portrait Gallery.
National Portrait Gallery
The Smithsonian's National Portrait Gallery tells the history of America through the individuals who have shaped its culture. Through the visual arts, performing arts and new media, the Portrait Gallery portrays poets and presidents, visionaries and villains, actors and activists whose lives tell the American story.The National Portrait Gallery, part of the Donald W. Reynolds Center for American Art and Portraiture, is located at Eighth and F streets N.W., Washington, D.C. Smithsonian Information: (202) 633-1000. Website: npg.si.edu.
# # #
SI-404A-2013