Hirshhorn Introduces Summer Screening Series, "Lost in Place: Voyages in Video," May 14–Aug. 20
Online Presentation of 11 Contemporary Videos Addresses the Pandemic's Impact on the Shared Experience of Space, Featuring Teresa Hubbard / Alexander Birchler, Ragnar Kjartansson, Laure Prouvost, Jacolby Satterwhite, and Superflex
April 30, 2021
News Release
Addthis Share Tools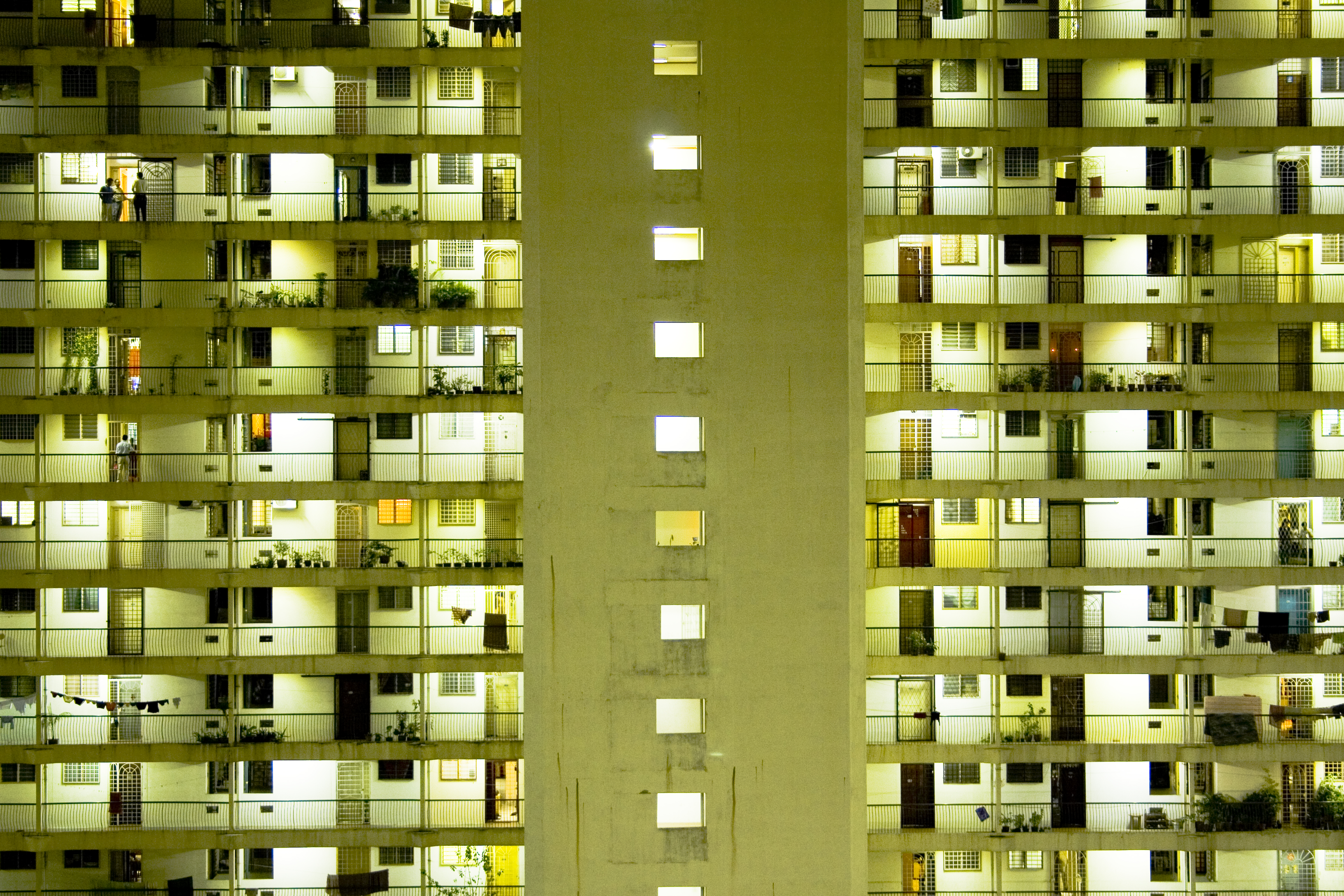 The Smithsonian's Hirshhorn Museum and Sculpture Garden has announced "Lost in Place: Voyages in Video," an online screening series of 11 videos by international contemporary artists. The featured artworks, spanning the past 20 years, include classic works and favorites from the Hirshhorn's collection and delve into the complicated, unusual and uneasy relationships between people and the places they inhabit. Shown in the context of today—more than a year into a global pandemic—the works take on new relevance, not only as artworks that speak to the moment but also as artforms that reflect the primary mode of communication and connection today: video. Hosted on hirshhorn.si.edu starting May 14, the exhibition will make a new video available for streaming every week for 11 weeks. Each video will remain on view for one month through Aug. 20.
Organized by Marina Isgro, the Hirshhorn's Associate Curator of Media and Performance Art and Robert and Arlene Kogod Secretarial Scholar, "Lost in Place" includes videos exploring the subjects of home, travel and the natural world. The series responds to the effects of the past year's reduced human mobility, which some theoreticians consider an "anthropause." The consequences of this stagnation have generated unexpected results for our natural environment, even affecting animal behavior and air pollution levels.
"'Lost in Place' develops a new context for works in the museum's moving-image collection to challenge viewers' notions of space and boundaries," said Hirshhorn Director Melissa Chiu. "The Hirshhorn is always positioning itself to make art relatable for the widest possible audience. For the first time in a century, the entire world has the shared experience of a pandemic. I am delighted that while our indoor galleries remain closed, we are able to offer audiences the opportunity to experience the art of our time through a platform that reflects the content's same universality."
"Lost in Place" furthers the Hirshhorn's commitment to new media art, joining initiatives such as the museum's Black Box series and, most recently, the museum's first-ever online exhibition, "In the Beginning: Media Art and History" (Oct. 1–Dec. 31, 2020), which explored how contemporary video, sound and performance artists use new technologies and formats to interpret history.
Each artwork will be available for viewing on the following dates at hirshhorn.si.edu.
May 14–June 11: Jacolby Satterwhite, "Birds in Paradise" (2019)
May 21–June 18: Hikari Sawa, "Dwelling" (2003)
May 28–June 25: Chris Chong Chan Fui, "Block B" (2009)
June 4–July 2: Teresa Hubbard / Alexander Birchler, "House with Pool" (2004)
June 11–July 9: Ragnar Kjartansson, "SS Hangover" (2013–14)
June 18–July 16: Laure Prouvost, "Swallow" (2013)
June 25–July 23: Michael Bell-Smith, "Up and Away" (2006–07)
July 2–July 30: Pierre Huyghe, "One Million Kingdoms" (2001)
July 9–Aug. 6: Superflex, "Flooded McDonalds" (2009)
July 16–Aug. 13: Carlos Amorales, "Dark Mirror" (2004–05)
July 23–Aug. 20: Guido Van der Werve "Nummer Negen" (2007)
The first works to be streamed will consider the theme of "home." Video works by artists including American artist Jacolby Satterwhite, Japanese artist Hiraki Sawa, Malaysian artist Chris Chong Chan Fui and the Swiss, American artist duo Teresa Hubbard / Alexander Birchler examine diverse images of home and scenes of domestic dramas. In a hypnotic video titled "Birds in Paradise" (2019), recently approved for acquisition, Satterwhite uses digital animation to address the emotional experience of returning home. Sawa's "Dwelling" (2003) evokes the daydreams and flights of imagination that may come from living by oneself. In contrast, Chong's "Block B" (2009) serves as a portrait of collective living, demonstrating the abundant dramatic potential of everyday life. Hubbard / Birchler's "House with Pool" (2004) draws attention to the unseen histories behind the spaces we inhabit.
Marking the series' launch, the Hirshhorn will host an online artist talk with Satterwhite on May 19 at 7 pm. The free program—part of the museum's ongoing weekly Talking to Our Time series—will be available to stream live on Zoom, YouTube and Facebook Live.
The next four videos explore the notion of travel and wayfinding, including the work of Icelandic artist Ragnar Kjartansson, French artist Laure Prouvost, American artist Michael Bell-Smith and French artist Pierre Huyghe. Kjartansson's "S.S. Hangover" (2013–2014) brings the viewer on a repetitive, circular voyage to nowhere. The work was originally commissioned for the 55th Venice Biennale. Prouvost creates an immersive sensory experience in "Swallow" (2013), which suggests ways in which we romanticize places we visit. Bell-Smith's "Up and Away" takes the form of an endless scroll through pixelated, video-game landscapes. Huyghe's "One Million Kingdoms" (2001) sends a digital avatar on a dreamlike journey into virtual terrain whose topography is generated by her own voice.
The final works by artists including Superflex, Carlos Amorales and Guido van der Werve consider how nature changes as it collides with human culture. In Superflex's video, "Flooded McDonald's" (2009), an unexplained flood slowly inundates a McDonald's restaurant, setting plastic trays and Happy Meals ominously afloat. Apocalyptic imagery appears in a more abstract register in Amorales' "Dark Mirror" (2005), an animation featuring silhouettes of falling airplanes and animals traversing empty cityscapes. In "Nummer Negen (#9) The Day I Didn't Turn with the World" (2007), Van der Werve directly challenges nature by attempting to avoid turning with the earth over the course of a day—a task as poetic as it is absurd.
About the Hirshhorn

 
The Hirshhorn Museum and Sculpture Garden is the national museum of modern and contemporary art and a leading voice for 21st-century art and culture. Part of the Smithsonian, the Hirshhorn is located prominently on the National Mall in Washington, D.C. Its holdings encompass one of the most important collections of postwar American and European art in the world. The Hirshhorn presents diverse exhibitions and offers an array of public programs on the art of our time—free to all. The Hirshhorn Museum's outdoor sculpture garden is open daily 10 a.m.–4:30 p.m. The museum and plaza are currently closed due to COVID-19. For more information, visit hirshhorn.si.edu. Follow the museum on Facebook, Instagram, Twitter and YouTube.
# # #
SI-129-2021