Freer Gallery of Art Celebrates a "Man Mad About Painting"
Smithsonian's National Museum of Asian Art Holds Yearlong Exhibition of World-Renowned Japanese Artist Katsushika Hokusai
November 5, 2019
News Release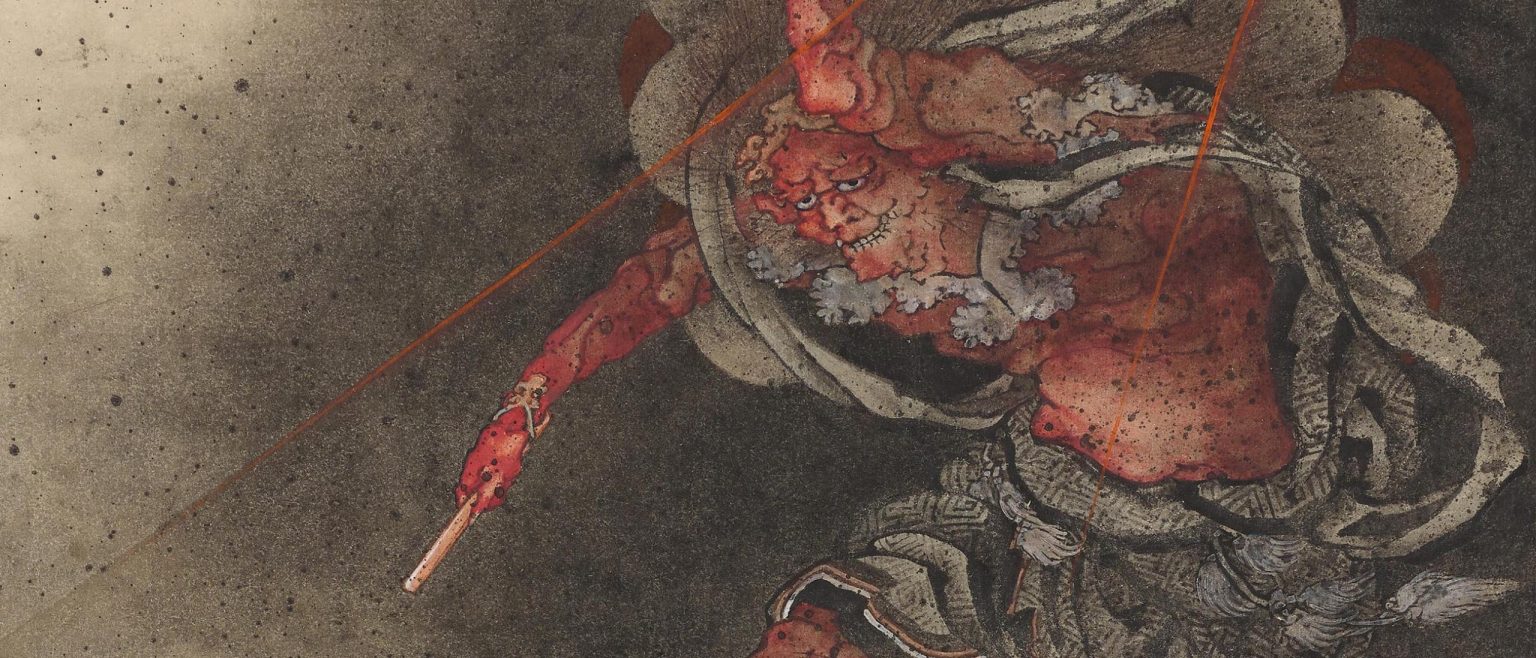 In commemoration of the centennial of museum founder Charles Lang Freer's death in 1919, and in celebration of the Summer Olympics in Tokyo in 2020, the Freer Gallery of Art will showcase a yearlong exhibition on the compelling career of Katsushika Hokusai. "Hokusai: Mad about Painting" will be on view Nov. 23 through Nov. 8, 2020. Well-known for his iconic painting "Great Wave Off the Coast of Kanagawa," Hokusai (1760–1849) produced thousands of works across diverse mediums. Freer recognized the artist's unparalleled abilities before other collectors, motivating him to assemble the world's largest collection of Hokusai's sketches, paintings and drawings. Given the limitations of Freer's will, artwork does not travel outside the building, making this a rare chance to see the extent of the Freer Gallery of Art's Hokusai collection.
Approximately 120 works of all sizes and mediums will be on display over the course of the exhibition, from six-panel folding screens and hanging scrolls to paintings and drawings. Visitors can see rare examples of hanshita-e, preparatory drawings for woodblock prints often destroyed in the process of carving the block prior to printing. These drawings provide a glimpse into Hokusai's artistic process and the process for producing woodblock prints. In order to display the true depth of the Freer Hokusai collection, there will be a second rotation of objects throughout the galleries in the spring.
Another notable part of the Freer Gallery's collection is a series of books called "Hokusai Manga." Meaning "doodles" or "idle jottings," Hokusai's manga depict deeply insightful and often hilarious renderings of everyday life in Japan. Sharing similarities with today's manga, Hokusai's series of books had a lasting impact on this major genre of contemporary Japanese culture. Hokusai's manga exhibit the breadth of his artistic skill, blending traditional aspects of Japanese painting with Western notions of perspective and realism.
As their work evolved, early modern Japanese artists often changed their names and brand. Hokusai surpassed other artists even in the frequency of his name changes, taking new names as his work progressed and diversified. One of his many names, "a man mad about painting," appears in the signatures on a number of paintings by Hokusai.
"Hokusai had an insatiable urge to paint anything and everything, both real and imagined," said Frank Feltens, the Japan Foundation Assistant Curator of Japanese Art at the Freer and Sackler. "The exhibition brings together works from all parts of his career as a painter, from the very beginning to the very end, spanning more than six decades of Hokusai's life. Hokusai truly was a man obsessed with painting."
Hokusai began sketching at the age of 6 and wished to live to 110 years old. Critical of anything he created before age 70, he believed that only after turning 110 would he accomplish almost divine mastery of his art. He thought his art would finally achieve some relevance and closeness to the objects and scenes he depicted. He hoped to attain the mythical ability of capturing the essence of things so his paintings would appear to come to life. His ambitions did not stop short of wanting to be a legendary artist—a goal he ultimately achieved.
A book designed by the designer Koinuma Keiichi, which includes two essays and a sampling of Hokusai's works from the Freer collection, will be available in the museum store.Support for the exhibition is provided by Mitsubishi Corporation and the Anne van Biema Endowment Fund.
About the Freer and Sackler's Strength in Japanese Art
The Freer and Sackler's Japan Program is the first and largest interdisciplinary program outside of Japan focused on Japanese art, film and culture. It is devoted to researching, exhibiting, publishing and promoting the arts and culture of Japan from pre-history to the present, nationally and internationally. The museums' collections of more than 12,000 objects from Japan span four millennia and include paintings, ceramics, metalwork, sculpture, lacquer and modern and contemporary photography and graphic arts. The program is overseen by an interdepartmental team of Japanese specialists, including curators, conservators and a curator of films who presents a robust series of Japanese films.
About the National Museum of Asian Art
The Freer Gallery of Art and Arthur M. Sackler Gallery, the Smithsonian's national museum of Asian art, are located on the National Mall in Washington, D.C. Committed to preserving, exhibiting and interpreting exemplary works of art, the Freer and Sackler address broad questions about culture, identity and the contemporary world. Together, the Freer and Sackler care for exceptional collections of Asian art, with more than 40,000 objects dating from the Neolithic period to today and originating from the ancient Near East to China, Japan, Korea, South and Southeast Asia, and the Islamic world. Nearly a century old, the Freer Gallery of Art also holds a significant group of American works of art largely dating to the late 19th century. It houses the world's largest collection of diverse works by James McNeill Whistler, including the famed Peacock Room.
# # #
SI-442-2019