Freer and Sackler Galleries Celebrate Japanese Art and Design with Weekend of Free Public Events
April 1, 2013
News Release
Addthis Share Tools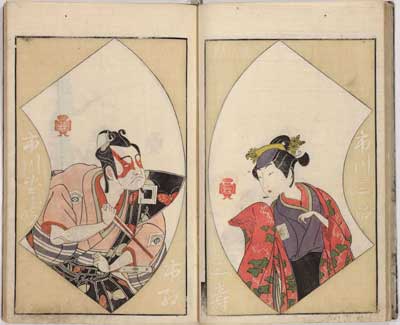 The Smithsonian's museums of Asian art will mark the opening of "Hand-Held: Gerhard Pulverer's Japanese Illustrated Books" with a weekend of public events celebrating the worlds of Japanese art and design Saturday, April 6, and Sunday, April 7, from 10 a.m. to 5:30 p.m.
Highlights include a lecture by Japanese artist and designer Ayomi Yoshida, the youngest member of the storied Yoshida printmaking family, who recently launched her first collection with Room & Board (Saturday, 4 p.m.) and workshops on traditional Japanese bookbinding (Saturday and Sunday, 2–4 p.m.). Visitors can help create an audiovisual installation of Japanese paper lanterns with Virginia Tech students, led by architect Aki Ishida (who will give a talk on Saturday at 2 p.m.); lounge in a furniture salon provided the studio of George Nakashima, renowned woodworker and father of the American craft movement; and shop vintage kimonos in a Kyoto Kimono trunk show. Tours of the exhibitions "Hand-Held"—led by curator Ann Yonemura—and "Arts of Japan" will be offered throughout the weekend. For a detailed schedule, go to asia.si.edu/events.
A media tour of "Hand-Held: Gerhard Pulverer's Japanese Illustrated Books," will be held Wednesday, April 3, from 9:30 to 11 a.m. Media should RSVP for both the tour and the weekend events to PressAsia@si.edu and notify staff in advance of any recording and filming needs.
# # #
SI-121-2013