Experience Lunar Eclipse at the National Air and Space Museum's Exclusive "Museum Moonshine" Garden Party
September 2, 2015
News Release
Addthis Share Tools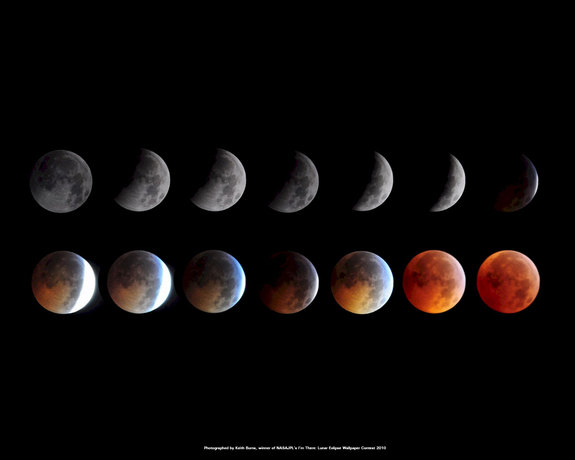 The Smithsonian's National Air and Space Museum and Smithsonian Gardens present an exclusive after-hours experience Sunday, Sept. 27, from 8 to 10 p.m. "Museum Moonshine" is an evening garden party that celebrates the treasures of Earth and space by highlighting craft food and drink inspired by earthly botanicals and space science. The event occurs during a full lunar eclipse and features themed cuisine, including "Ground Control," a one-of-a-kind space beer, mead from Charm City Meadworks of Baltimore and cheeses from Sona Creamery.
Attendees can view the eclipse through telescopes at the Phoebe Waterman Haas Public Observatory and hear about the science and mythology of the moon. Food and drinks will be served inside on the first floor with tours of the museum's galleries and gardens, along with panel discussions on pollinators and model rocketry.
General admission tickets are $35 or $30 for National Air and Space Society members. Each ticket includes beer and mead samples and a dessert and cheese reception. VIP tickets are also available for $55 and include early access at 7 p.m., special treats and a tour of the plantings on the museum's rooftop terrace garden, normally closed to the general public. VIP guests will also take home a personal-sized terrarium.
All participants must be 21 or older. Valid ID required for entry. See Smithsonian Security and Policies for more information. For more information or to purchase tickets, visit the museum's website.
The National Air and Space Museum is on the National Mall in Washington, D.C., at Sixth Street and Independence Avenue S.W. The museum's Steven F. Udvar-Hazy Center is located in Chantilly, Va., near Washington Dulles International Airport. Regular daily hours for both facilities are from 10 a.m. until 5:30 p.m. (closed Dec. 25).
# # #
SI-404-2015