Exhibition Featuring 19th-Century African American Master Cabinetmaker Thomas Day Opens at Renwick Gallery April 12
March 27, 2013
News Release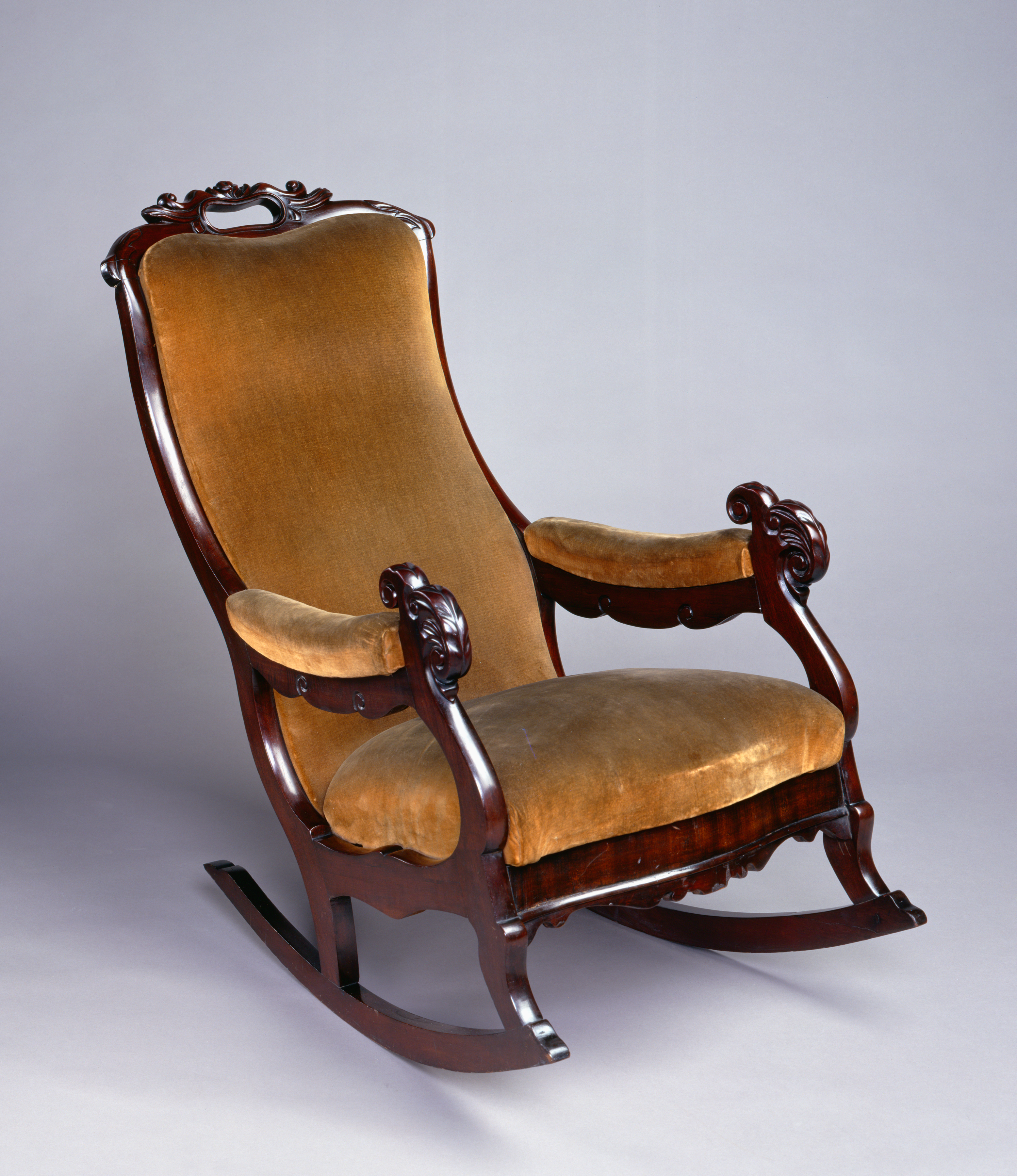 The exhibition "Thomas Day: Master Craftsman and Free Man of Color" fully examines the extraordinary career of Thomas Day (1801-about 1861), who owned and operated one of North Carolina's most successful cabinet shops before the Civil War. Day's surviving woodworks represent the finest of 19th-century craftsmanship and aesthetics. The exhibition was organized by the North Carolina Museum of History and is on view at the Renwick Gallery in Washington, D.C., from April 12 through July 28.
Day was a master cabinetmaker and entrepreneur whose business flourished during a time when most African Americans were enslaved and free blacks were restricted in their movements and activities. The exhibition showcases 37 pieces of furniture crafted by Day or attributed to his workshop. The exhibition also includes three period quilts from the collection of the Smithsonian American Art Museum, a Bible owned by Day, historic photographs and contemporary photographs of architectural interiors designed by Day.
"Thomas Day's story of talent, entrepreneurship and hard work exemplifies a distinctly American experience and conveys this nation's rich artistic and cultural history," said Elizabeth Broun, The Margaret and Terry Stent Director of the Smithsonian American Art Museum. "This exhibition presents careful research and fine historical objects that have special charm still today."
During the antebellum years (1820–1861), North Carolina planters used both classical architecture and fine furniture to convey economic status and gentility. Day, whose father was a cabinetmaker, opened his shop in 1827 in Milton, N.C., where he created fine furniture and architectural interiors for an elite clientele. Day's style is characterized by undulating shapes, fluid lines and spiraling forms. He combined his own unique motifs with popular designs to create a distinctive style readily identified with his shop. Day is the only documented American cabinetmaker to offer clients both architectural elements for their Greek Revival homes and furniture incorporating the same classical motifs. To date, woodwork in about 80 homes in rural North Carolina and Virginia has been attributed to Day.
The rocking chair is an American invention, and those offered by Day were unique in design. Day's rockers include extended arm supports with tight scrolls that serve as both functional hand rests and decorative features. Day created a fluid line from the front to the back of the chair, introducing a subtle sense of motion through the curvilinear design of arms, supports, seat frame and rockers.
In the 1850s, Day transformed the fashionable French Antique style, with abundant displays of intricate scrolls paired with fruit and foliage designs, into a style known as Day's Exuberant style. A hallmark of this style is positive and negative space within the design elements, a technique he employed for both furniture forms and architectural elements. Day's stylistic exuberance reached new heights in fancy display cabinets, called a "whatnot." An example in the exhibition features pierced gallery shelves with sinuous S-curves and scrolls.
Free Public Programs
A series of free, public programs celebrating Day's work will be presented at the Renwick Gallery in conjunction with the exhibition. A talk and book signing by Jo Ramsay Leimenstoll, co-author of the book that accompanies the exhibition and professor and historic preservation coordinator at the University of North Carolina, is Friday, April 12, at noon. A panel discussion "Thomas Day: The Man, The Maker, The Mogul" begins at 1 p.m. Friday, May 10; John Franklin, program manager at the Smithsonian's National Museum of African American History and Culture, will moderate a discussion with Donna Day, a descendent of Thomas Day; James Roark, the Samuel Candler Dobbs Professor of American History at Emory University; and Michael Ausbon, associate curator of decorative arts at the North Carolina Museum of History.
Additional programs include a gallery talk by Kennedy Wednesday, May 1, at noon; an exhibition tour with furniture conservator Don Williams Friday, June 7, at noon; a gallery talk by Nona Martin, public programs manager, Wednesday, June 26, at noon; and "In the Time of Day" Saturday, July 27, from noon to 3 p.m. featuring re-enactors and performers in the galleries, demonstrations by furniture maker Jerome Bias and readings from Day's letters to his daughter by storyteller and historian Fred Motley. Additional information is available online at americanart.si.edu/calendar. A themed scavenger hunt for children and families, "Day's Way," is available daily at the Information Desk during the run of the exhibition.
Publication
An illustrated book accompanies the exhibition ($42; The University of North Carolina Press). Written by Patricia Phillips Marshall, curator of decorative arts for the North Carolina Executive Mansion and the North Carolina Museum of History, and Leimenstoll, the book presents a new understanding of the powerful sense of aesthetics and design that mark Day's legacy. It is available for purchase in the Renwick Gallery museum store.
Credit
"Thomas Day: Master Craftsman and Free Man of Color" is based on an exhibition organized by the North Carolina Museum of History. The James Renwick Alliance supports the exhibition presentation at the Renwick Gallery.
About the Renwick Gallery of the Smithsonian American Art Museum

The Smithsonian American Art Museum celebrates the vision and creativity of Americans with artworks in all media spanning more than three centuries. The museum's branch for craft and decorative art, the Renwick Gallery, is located on Pennsylvania Avenue at 17th Street N.W. It is open daily from 10 a.m. to 5:30 p.m. (closed Dec. 25). Admission is free. Metrorail station: Farragut North (Red line) and Farragut West (Blue and Orange lines). Follow the museum on Twitter, Facebook, Pinterest, Flickr, ArtBabble, iTunes and YouTube. Museum information (recorded): (202) 633-7970. Smithsonian information: (202) 633-1000. Website: americanart.si.edu.
# # #
SI-115-2013
Note to Editors: Selected high-resolution images for publicity only may be downloaded from americanart.si.edu/pr. Email americanartpressoffice@si.edu for the password.