Did Gustave Whitehead Beat the Wright Brothers?
A Fresh Look at the Evidence by Senior Aeronautics Curator Tom Crouch
March 15, 2013
News Release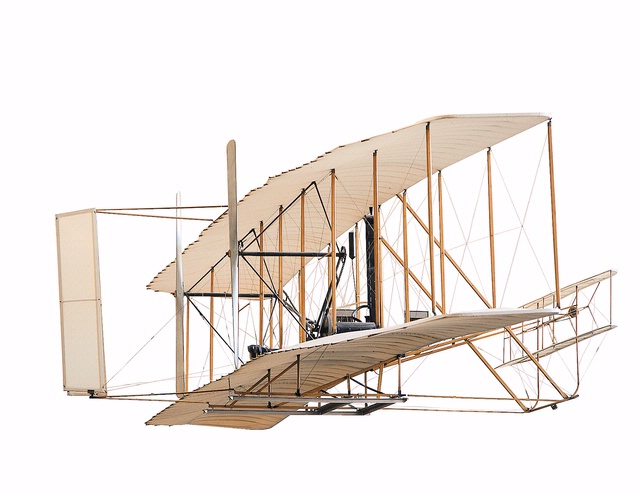 "Who was first?" is a question often linked to inventions, particularly those inventions that have changed the course of history, such as the airplane. When it comes to the 1903 flight of Orville and Wilbur Wright, as many as a dozen men have claimed to have flown before them. Supporters of these claims have surfaced over the years.
One who has received the most attention is Gustave Whitehead. In his recently unveiled website, John Brown, an Australian researcher living in Germany, claims to have uncovered evidence that proves Whitehead's claims. Articles on Brown's research have appeared in several aviation publications and in the media. A new essay by Tom Crouch, the National Air and Space Museum's senior curator of aeronautics, takes a fresh look at the Whitehead story and Brown's research in The Flight Claims of Gustave Whitehead (link below).
2013 Whitehead Statement (PDF)
A statement by Crouch about the Smithsonian's contract with the Estate of Orville Wright may be found here.
Download wright-contract.pdf
(126.95 KB)
Download 2013-whitehead-statement.pdf
(174.15 KB)