Cooper Hewitt Announces Formal Establishment of Digital Curatorial Department
Andrea Lipps To Oversee Department
March 9, 2023
News Release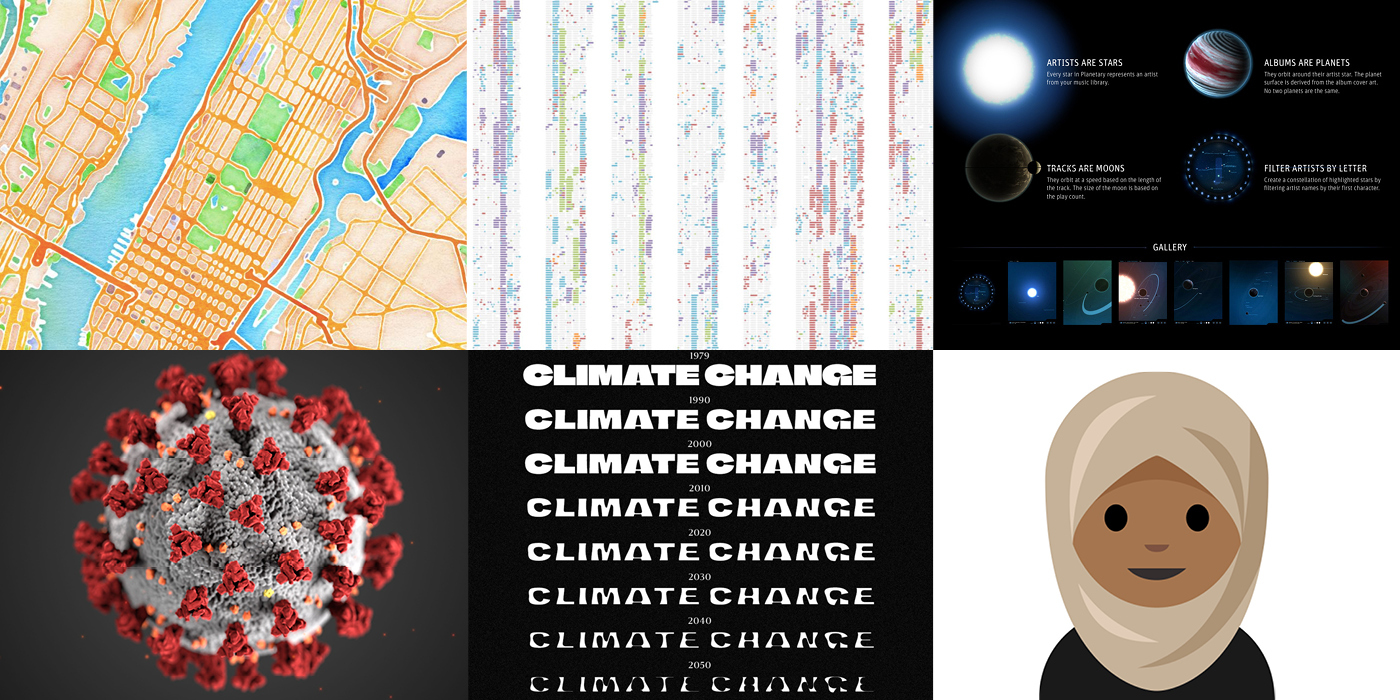 Cooper Hewitt, Smithsonian Design Museum today announced the formal establishment of the Digital curatorial department, which will collect and care for born-digital work. This new collecting department will be led by Andrea Lipps, the founding head of digital, who will frame, build and manage the digital collection and its stewardship. The Digital department is the first entirely new collecting department at Cooper Hewitt in more than 125 years. Founded in 1897, the museum's collection has historically been organized in four curatorial departments: Drawings, Prints, and Graphic Design; Product Design and Decorative Arts; Wallcoverings; and Textiles.
"Digital design will continue to radically change how we interact with the world and with each other in critical ways," said Maria Nicanor, director of Cooper Hewitt. "Museums need to be at the center of this conversation, so I am delighted to establish Digital as the museum's fifth curatorial department in recognition of the important work that Cooper Hewitt has led in this area of design over the years. Andrea is an absolutely brilliant curator, and the perfect person to lead this new department. A thought leader in the field of emerging digital collections, she also brings a strong cross-disciplinary experience to the position that is essential to understanding how digital work interacts with the rest of the design fields."
As a material format, born-digital design—work that originates and exists digitally—is among the most rapidly expanding realms of design practice. Interaction design, data visualization, app design, web design, information architecture, game design, digital animation, born-digital typography, interface design, artificial intelligence and more are central areas of design innovation weaved into people's everyday experiences. 
"Digital work challenges us to rethink museum practices around collecting, stewardship and display," Lipps said. "We are developing new and exciting methods of preservation and presentation while envisioning ways to provide greater public access to this collection. I'm thrilled the museum has formalized the Digital department, positioning us to effectively and responsibly collect born-digital work, and I'm honored to lead these efforts."
Currently, the museum holds nearly 70 file- and code-based digital works in its Digital department, including data visualizations, digital typefaces, web-based interactive works, icons and emojis, websites and more. Conservator Jessica Walthew, alongside digital-conservation contractors, have been instrumental in overseeing the challenging work of stewarding this young collection. Through the museum's Collections Committee, the Digital department will continue to grow Cooper Hewitt's digital collection. 
ABOUT ANDREA LIPPS
Lipps is head of Digital and associate curator of contemporary design at Cooper Hewitt, where she leads the museum's efforts to collect and care for new media types in its permanent collection and innovates scholarship in the field. She also co-chairs the museum's Responsive Collecting Initiative. Lipps further conceives and organizes ambitious, award-winning exhibitions, most recently "Nature—Cooper Hewitt Design Triennial" in 2019, "The Senses: Design Beyond Vision" in 2018, "Joris Laarman Lab: Design in the Digital Age" in 2017 and, in 2016, "Beauty—Cooper Hewitt Design Triennial." An accomplished writer and editor, she authors and edits publications, essays and scholarly articles on contemporary design and digital collecting. Lipps is a regular visiting critic, lecturer and thesis advisor, participates on international design juries, and she frequently moderates and speaks at events, symposia and academic conferences on contemporary design and curatorial practice.
ABOUT THE COLLECTION
In 1897, Sarah and Eleanor Hewitt established a museum within Cooper Union with four collecting categories then known as Drawings and Prints; Decorative Arts; Wallcoverings; and Textiles. Over the years, the Drawings and Prints department added Graphic Design under its purview and Product Design was incorporated under Decorative Arts.  
Since its founding, the mission of the collection has been to highlight history, innovation, process, technique, use, aesthetics and social context. Today, the museum holds one of the world's most diverse design collections, which includes over 215,000 objects that span 30 centuries.
ABOUT COOPER HEWITT
Cooper Hewitt is America's design museum. Inclusive, innovative and experimental, the museum's dynamic exhibitions, education programs, master's program, publications and online resources inspire, educate and empower people through design. An integral part of the Smithsonian Institution—the world's largest museum, education and research complex—Cooper Hewitt is located on New York City's Museum Mile in the landmarked Carnegie Mansion. Steward of one of the world's most diverse and comprehensive design collections—over 215,000 objects that range from an ancient Egyptian faience cup dating to about 1100 BC to contemporary 3D-printed objects and digital code—Cooper Hewitt welcomes everyone to discover the importance of design and its power to change the world. 
For more information, visit www.cooperhewitt.org or follow @cooperhewitt on Instagram, Facebook, Twitter and YouTube.
# # #
SI-80-2023