Cooper-Hewitt Announces Fall Exhibition Tour Schedule
September 18, 2012
News Release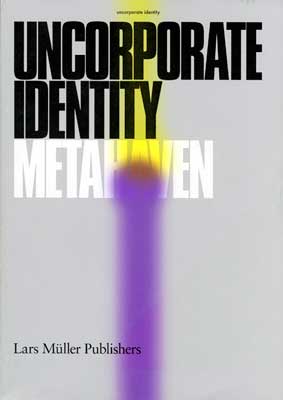 Several exhibitions organized by the Smithsonian's Cooper-Hewitt, National Design Museum will be traveling across the country and around the world this fall, including "Romantic Interiors: Watercolours 1820–1890," "Design with the Other 90%: CITIES" and "Graphic Design—Now in Production."
"As the nation's design museum, Cooper-Hewitt presents compelling perspectives on the impact of design on daily life," said acting director Caroline Baumann. "While Cooper-Hewitt's campus on 91st Street and Fifth Avenue is undergoing the most ambitious renovation in its history, we're popping up throughout the nation and internationally with exciting exhibitions and education programs, from the Cooper-Hewitt Design Center in Harlem to the Mercy Corps' Action Center and the Museum of Contemporary Craft in Portland, Ore. and the Musée de la Vie Romantique in Paris."
Cooper-Hewitt's main facility, housed in the Carnegie Mansion, is undergoing renovation as part of a $64 million capital campaign that includes enlarged and enhanced facilities for exhibitions, collections display, education programming and the National Design Library, and an increased endowment.
The exhibition tour schedule includes:
"Romantic Interiors: Watercolours 1820–1890," Sept. 10–Jan. 13, 2013
Musée de la Vie Romantique, Paris
Cooper-Hewitt's 2008 exhibition "House Proud: Nineteenth-century Watercolor Interiors from the Thaw Collection" features 89 19th-century watercolor interiors donated by Eugene V. and Clare E. Thaw. Organized by Gail S. Davidson, Cooper-Hewitt's curator and head of the Drawings, Prints and Graphic Design Department, the exhibition explores the evolution of interior design in the 19th-century home and considers how interior spaces reflected the impact of contemporary social, cultural, economic and political developments. The exhibition will be accompanied by a revised book in French, which includes new research on the drawings. Donation Eugene V. Thaw.
"Design with the Other 90%: CITIES," Sept. 14–Jan. 7, 2013
Kemper Art Museum at Washington University, St. Louis, www.kemperartmuseum.wustl.edu
The Kemper Art Museum's display assimilates elements from Cooper-Hewitt's "CITIES" exhibition, which debuted last year at the United Nations, and the groundbreaking 2007 "Design for the Other 90%." Organized by Cynthia E. Smith, Cooper-Hewitt's curator of socially responsible design, the exhibition demonstrates how design can address the world's most critical issues and ranges from individual objects—portable vendor stands, large capacity bicycle carriers, solar lanterns, water filters—to broader strategic and systems-level solutions for farming and irrigation, urbanization and inclusive communities, teaching and education, shelter and housing, clean water and sanitation and waste recycling.
"Graphic Design—Now in Production," Sept. 30–Jan. 6, 2013
Hammer Museum, University of California, Los Angeles, www.hammer.ucla.edu
Co-organized by Cooper-Hewitt and the Walker Art Center, the exhibition will travel to the West Coast in the first leg of its five-city tour. The lead curators of the exhibition are Andrew Blauvelt, curator of architecture and design at the Walker Art Center, and Ellen Lupton, senior curator of contemporary design at Cooper-Hewitt. "Graphic Design" explores some of the most vibrant graphic design work produced since 2000, including posters, books, magazines, identity and branding, information graphics, typography and typefaces, and film and television title graphics. Additional tour stops include the Grand Rapids Art Museum, Grand Rapids, Mich., Feb. 1, 2013–April 28, 2013; Contemporary Arts Museum, Houston, July 20, 2013–Sept. 29, 2013; Southeastern Center for Contemporary Art, Winston-Salem, N.C., Oct. 18, 2013–Feb. 23, 2014; Museum of Art, Rhode Island School of Design, Providence, R.I., March 28, 2014–Aug. 10, 2014.
"Design with the Other 90%: CITIES," on view through Jan. 5, 2013
Mercy Corps' Action Center and the Museum of Contemporary Craft, Portland, Ore., www.mercycorps.org/portland and www.museumofcontemporarycraft.org
Mercy Corps and Museum of Contemporary Craft collaborated to bring to Portland the second installment of the "Design with the Other 90%" exhibition series. Mercy Corps hosted the first exhibition, "Design for the Other 90%," in 2009.The exhibition works will be shown across the two venues.
Design with the Other 90%: CITIES" was organized by Smithsonian's Cooper-Hewitt, National Design Museum. This exhibition's presentation at the United Nations was sponsored by Citi. Generous support was provided by The Rockefeller Foundation. Additional funding was provided by Procter & Gamble, Deutsche Bank, Smithsonian 2.0 Fund, the Albert Kunstadter Family Foundation and Smithsonian Institution's Research Opportunity Fund.
About the Smithsonian's Cooper-Hewitt, National Design Museum
Founded in 1897, Cooper-Hewitt is the only museum in the nation devoted exclusively to historic and contemporary design. The museum presents compelling perspectives on the impact of design on daily life through active educational programs, exhibitions and publications.
# # #
SI-398A-2012