Comcast Brings Smithsonian Home
Smithsonian Channel Launches in Washington, D.C.
January 6, 2011
News Release
Addthis Share Tools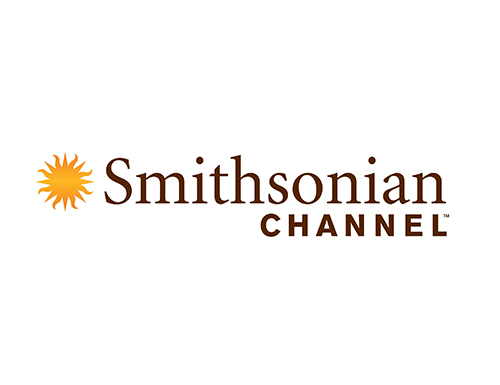 Comcast and Smithsonian Networks today announced the launch of the Smithsonian Channel for Comcast Digital TV customers in Washington, D.C. Customers now have access to the award-winning, family friendly original programs on the Smithsonian Channel located on Channel 194. Smithsonian Channel plans to continue its roll out to customers in the Washington, D.C. market through 2011.
"An important part of our ventureis to further the Smithsonian Institution's mission,whichincludes the increase and diffusion of knowledge," said Tom Hayden, executive vice president and general manager, Smithsonian Networks. "Being launched by Comcast is a big step in our plan towards furthering that commitment of delivering cultural, historical, scientific and educational programming."
"Comcast is dedicated to offering information and entertainment options that reflect the diverse interests of our customers and we are pleased to be launching the Smithsonian Channel to our customers in Washington, D.C.," said Paul Chiamulera, regional vice president of marketing for Comcast.
Comcast Digital TV customers will now get access to original programming from the Smithsonian Channel including:
Mystery of the Hope Diamond: Narrated by Academy Award® and Golden Globe®-winning actress Kim Basinger, the film tells the definitive story of the gem, mixing history, science and legend and features two exclusive events: the creation of a new 21st century setting selected by the American people and an audacious experiment to reveal the inner secrets of the diamond.

Women in Science:  Programs showcase a variety of women, some who trail humpback whales across the South Pacific or fly the skies with Andean condors, and others who work in science labs finding cures for diseases. Throughout Women's History Month each March, Smithsonian Channel pays tribute to these remarkable women scientists who display their work researching animals and scientific exploration around the world and play a powerful role in the science field today.

The Accordion Kings: A film featuring music greats that include Grammy Award® winner Carlos Vives, explores the infectious music of Colombia's Magdalena Valley and a legendary contest to crown a "King of Kings." Once every 10 years, Colombia's top accordion players descend there for the legendary Vallenato Festival, a six-day musical melting pot and celebration of accordion music, featuring the finest musicians that Latin America has to offer, including Vives, who is featured in the film.

Seizing Justice: The Greensboro 4: In February of 1960, a simple coffee order at America's favorite five-and-dime store sparked a series of events that would help put an end to the Jim Crow laws of the South. The program details the extraordinary story of four otherwise ordinary young men – Franklin McCain, Joseph McNeil, David Richmond and Ezell Blair, Jr. – African-American college students, whose nonviolent sit-in at a Woolworth's lunch counter helped spark a revolution.

The Rivals: The real life story of two football teams from two clashing towns, settling their differences on one football field. Each team shares the same simple goal – to be the best. This isn't just a film about high school football and competition on the field – it's a story of class, pride and perseverance. These are lessons that the athletes from Mountain Valley and Cape Elizabeth will carry with them wherever they go, for the rest of their lives.
About Smithsonian Networks
Smithsonian Networks (SNI/SI Networks L.L.C.) is a joint venture between Showtime Networks Inc. and the Smithsonian Institution, formed to create channels featuring programs largely inspired by the assets of the Smithsonian Institution, the world's largest museum complex. Smithsonian Channel features award-winning original documentaries, series, and groundbreaking programs highlighting America's historical, cultural and scientific heritage. Smithsonian Channel brings the American experience home in high definition and Dolby Digital 5.1 and is available to customers of DirecTV, Comcast, Time Warner Cable, Charter Communications, Cablevision, Verizon, AT&T, and more. Learn more at www.smithsonianchannel.com.
About Comcast Corporation
Comcast Corporation (Nasdaq: CMCSA, CMCSK) (www.comcast.com) is one of the nation's leading providers of entertainment, information and communication products and services. With 22.9 million video customers, 16.7 million high-speed Internet customers, and 8.4 million Comcast Digital Voice customers, Comcast is principally involved in the development, management and operation of cable systems and in the delivery of programming content.
Comcast's content networks and investments include E! Entertainment Television, Style Network, Golf Channel, VERSUS, G4, PBS KIDS Sprout, TV One, 11 regional sports networks operated by Comcast Sports Group and Comcast Interactive Media, which develops and operates Comcast's Internet businesses, including Comcast.net (www.comcast.net). Comcast also has a majority ownership in Comcast-Spectacor, which owns two professional sports teams, the Philadelphia 76ers NBA basketball team and the Philadelphia Flyers NHL hockey team, and a large, multipurpose arena in Philadelphia, the Wells Fargo Center, and, through Global Spectrum, manages other facilities for sporting events, concerts and other events.
# # #