Choreographer Mark Morris Receives the 2012 Benjamin Franklin Creativity Laureate Award at Smithsonian Event
March 22, 2012
News Release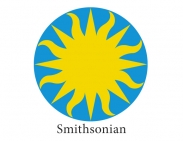 The Smithsonian Associates and the Creativity Foundation have named choreophgrapher Mark Morris the recipient of the 11th annual Benjamin Franklin Creativity Laureate Award. Morris will discuss the role of creativity in his life and work with Washington Post dance critic, Sarah Kaufman, Friday, April 20, at 7 p.m. in Ring Auditorium in the Smithsonian's Hirshhorn Museum and Sculpture Garden.
The Benjamin Franklin Creativity Laureate Award recognizes and celebrates influential thinkers, innovators and catalysts in the arts, sciences and humanities, in both traditional and emerging disciplines. Previous recipients were Yo-Yo Ma, Sen. Daniel Patrick Moynihan, Eric Kandel, Justice Sandra Day O'Connor, Jules Feiffer, Ted Turner, Meryl Streep, Lisa Randall, Greg Mortenson and Johnnetta Betsch Cole. Tickets are $25 for general admission and $15 for Associate members. For tickets the public may call (202) 633-3030 or visit www.smithsonianassociates.org.
The career arc of choreographer Mark Morris illustrates how a singular and sustained creative vision has enriched a contemporary art form. With childhood roots in ethnic dance, Morris performed with some the most notable modern dance companies and choreographers of the 1970s, including Lar Lubovich, Eliot Feld and Laura Dean. He founded the Mark Morris Dance Group in 1980, and quickly established himself as a larger-than-life artist both onstage—a signature mop of curls and burly frame set him apart from the idealized bodies that filled dance stages, and off—where his wit, outspokenness and keen intelligence made him a notably quotable figure.
After a sojourn in Brussels as director of dance at the Theatre Royal de la Monnaie from 1988 to 1991, Morris returned to the U.S. where he created more acclaimed pieces for his company and expanded his activities to work with ballet and opera companies worldwide.
Morris collaborated with artists as wide-ranging as Mikhail Baryshnikov, with whom he co-founded the White Oak Dance Project; designer Isaac Mizrahi, who created costumes for the production of Rameau's Platee that Morris directed and choreographed for London's Royal Opera; and cellist Yo-Yo Ma, with whom he worked on the Emmy Award-winning film Falling Down Stairs.
Morris blissfully ignores conventions that define what a dancer should look like, who gets to dance with whom and who can play traditionally male or female roles. Perhaps most importantly, Morris is recognized for his profound musicality and commitment to live accompaniment. In all of his works, he finds a rich emotional foundation in the music that sets his imagination and his dancers in motion.
The Benjamin Franklin Creativity Laureate Award is made possible by the Creativity Collaboration, a joint program of The Smithsonian Associates and the Creativity Foundation. For information about the Creativity Foundation visit http://www.creativity-found.org/.
# # #
SI-138-2012