Bill Drayton Receives the 2013 Benjamin Franklin Creativity Laureate Award
Social Entrepreneur and Ashoka Founder Will Give Talk at Smithsonian Associates' Event
March 14, 2013
News Release
Addthis Share Tools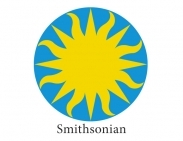 The Smithsonian Associates and the Creativity Foundation have named Bill Drayton the recipient of the 13th annual Benjamin Franklin Creativity Laureate Award in honor of his pioneering work in social entrepreneurship and public service. Drayton will discuss how his work has challenged and expanded the definition of traditional social philanthropy with David Bornstein, author of How to Change the World: Social Entrepreneurs and the Power of New Ideas, Friday, April 19, at 7 p.m. in the National Museum of Natural History's Baird Auditorium.
The Benjamin Franklin Creativity Laureate Award recognizes and celebrates influential thinkers, innovators and catalysts in the arts, sciences and humanities, in both traditional and emerging disciplines. Previous recipients were Yo-Yo Ma, Sen. Daniel Patrick Moynihan, Eric Kandel, Justice Sandra Day O'Connor, Jules Feiffer, Ted Turner, Lisa Randall, Meryl Streep, Greg Mortenson, Johnnetta Betsch Cole and Mark Morris. Tickets are $25 for general admission and $18 for Associate members. For tickets the public may call (202) 633-3030 or visit www.smithsonianassociates.org.
Drayton is founder and CEO of Ashoka: Innovators for the Public. By funding and supporting social entrepreneurs—men and women with system-changing solutions that address the world's most pressing problems—Drayton has had a direct impact on innovations and policies that have been spearheaded by more than 3,000 changemakers in more than 70 countries. Ashoka's investments yield extraordinary returns in every area of human need, from human rights to the environment, from economic development to young people. The vision of Ashoka is a world where citizens think and act as changemakers.
The Benjamin Franklin Creativity Laureate Award is made possible by the Creativity Collaboration, a joint program of The Smithsonian Associates and the Creativity Foundation. For information about the Creativity Foundation, visit http://www.creativity-found.org/.
# # #
SI-87-2013