Author Azar Nafisi Receives the 2015 Benjamin Franklin Creativity Laureate Award at Smithsonian Associates Event
March 17, 2015
News Release
Addthis Share Tools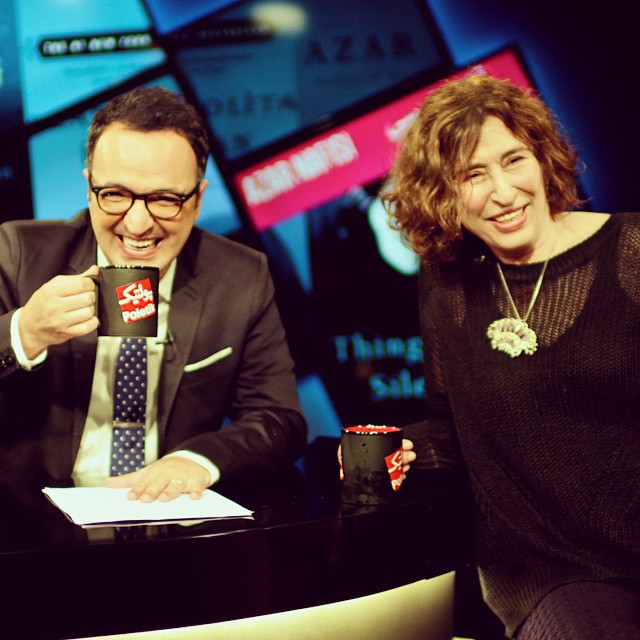 The Smithsonian Associates and the Creativity Foundation have named critically acclaimed author Azar Nafisi as the recipient of the 2015 Benjamin Franklin Creativity Laureate Award in honor of her commitment to the humanities and education, as well as her richness of ideas and originality of thought. Nafisi will be interviewed by Mary Kay Zuravleff, author of the novel Man Alive!, Friday, April 10, at 7 p.m. at the Smithsonian's S. Dillon Ripley Center.
The Benjamin Franklin Creativity Laureate Award recognizes and celebrates influential thinkers, innovators and catalysts in the arts, sciences and humanities, in both traditional and emerging disciplines. Previous recipients were Yo-Yo Ma, Sen. Daniel Patrick Moynihan, Eric Kandel, Justice Sandra Day O'Connor, Jules Feiffer, Ted Turner, Lisa Randall, Meryl Streep, Greg Mortenson, Johnnetta Betsch Cole, Mark Morris, Bill Drayton and Shirley M. Tilghman.
Nafisi is best known as the author of Reading Lolita in Tehran: A Memoir in Books, a compassionate and often harrowing portrait of the Islamic revolution in Iran and how it affected one university professor and her students. It is an incisive exploration of the transformative powers of fiction in a world of tyranny. In her latest book, Republic of the Imagination, she responds to the question of whether novels still matter by asserting that literature has the power to liberate us no matter where or how we live. The titular republic—Nafisi's "true home"—is "a land with no borders and few restrictions…the only requirements for entry are an open mind, a restless desire to know and an indefinable urge to escape the mundane." Nafisi asserts that books "enable us to tolerate complexity and nuance and to empathize with people whose lives and conditions are utterly different from our own." The Republic of the Imagination (Viking) will be available for sale and signing after the program. Tickets are $25 for general admission and $20 for Associate members. For tickets, the public may call (202) 633-3030 or visit www.smithsonianassociates.org.
The Benjamin Franklin Creativity Laureate Award is made possible by the Creativity Collaboration, a joint program of the Smithsonian Associates and the Creativity Foundation. For information about the Creativity Foundation, visit http://www.creativity-found.org/.
# # #
SI-116-2015