"Americans" Reveals Indians Are Everywhere
Exhibition Uncovers Pervasive Images and Words, Upends Familiar Stories
October 18, 2017
News Release
Addthis Share Tools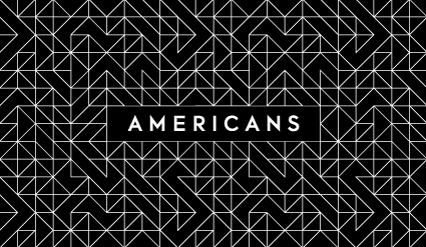 Images of American Indians are everywhere, from the Land O'Lakes butter maiden to the Cleveland Indians' mascot, from classic Westerns and cartoons to episodes of Seinfeld and South Park. American Indian names are everywhere, too, from state, city and street names to the Tomahawk missile. Beyond these images and names are familiar historical events and stories—Thanksgiving, Pocahontas, the Trail of Tears and Battle of Little Bighorn—that have become part of everyday conversation. "Americans," a new long-term exhibition at the Smithsonian's National Museum of the American Indian, uncovers the many ways American Indian images, names and stories have been part of the nation's history, identity and pop culture since before the country began. Not only does the exhibition reveal the phenomenon of hiding in plain sight, it also asserts that such images and words and stories are a powerful way to understand a country forever fascinated, conflicted and shaped by its relationship with American Indians. "Americans" opens Jan. 18, 2018. The exhibition was curated by Paul Chaat Smith (Comanche) and Cécile R. Ganteaume. 
"Pervasive, powerful, at times demeaning, the images and objects featured in 'Americans' reveal the deep connection between Indians and non-Indians, even while their actual interaction may be far less frequent," said Kevin Gover, director of the Smithsonian's National Museum of the American Indian. "Our hope is that visitors will come away from the exhibition not only more aware of the pervasive presence of Indian imagery and words in their lives, but also with a new understanding of important historical events they thought they knew."
The exhibition title is a play on words and a nod to the name originally given to this country's indigenous inhabitants by Europeans. It is meant not only as a reminder of the primacy of American Indians in the territory known as the United States but also of the tangled relationship between Indians and the people now called Americans.
Central Gallery
Inside the exhibition's visually powerful central gallery visitors will find themselves surrounded by hundreds of objects and images from three centuries of American life. In addition to an actual Tomahawk flight-test missile, the panoramic display includes a classic 1948 Indian Chief motorcycle, Big Chief writing tablet, Calumet Baking Powder can, Washington NFL team baby blanket, as well as clips from TV shows and films. Visitors will have the opportunity to learn more about each object and image from interactive screens in the exhibition.
A short animated film, "The Invention of Thanksgiving," provides a whimsical look at how a "brunch in the forest between Indians and newly arrived people from England" was rescued from being a footnote to history and curiously became this country's origin story and part of the national narrative. 
Three Stories
The exhibition upends three stories that are part of American national consciousness and popular culture: the life of Pocahontas, Trail of Tears and Battle of Little Big Horn. Intriguing wall text draws visitors into the three galleries. One of them—"Pocahontas didn't save John Smith. She saved America."—invites visitors into a gallery devoted to the young Powhatan woman who played a key role in saving the colony of Jamestown—but not John Smith. Another story opens with—"Trail of Tears: Not what you think. Not even close."—at the entrance of a gallery that explores the Indian Removal Act of 1830. Signed by President Andrew Jackson, the Act envisioned a United States without Indians. One of the boldest and most far-reaching laws in American history, removal transformed the country—generating great wealth for the nation and catastrophe for Native Americans. The third story opens with the question: "Who really won the Battle of Little Bighorn? It's complicated." It invites visitors into a gallery devoted to the story of the battle also known as Custer's Last Stand. Each gallery features objects, images and a timeline that traces how these events have been interpreted and reinterpreted throughout the years.
Companion Book
Officially Indian: Symbols That Define the United States, written by co-curator Ganteaume, is the exhibition's companion publication. The 184-page hardcover book examines the United States' use of imagery of American Indians to distinguish itself from other nations and to define itself for its citizens. Officially Indian includes a foreword by Colin G. Calloway and an afterword by exhibition co-curator Smith. It is available in the museum's store and online.
About the Museum
The National Museum of the American Indian is committed to advancing knowledge and understanding of the Native cultures of the Western Hemisphere—past, present and future—through partnership with Native people and others. National Mall at Fourth Street and Independence Avenue S.W.; Open every day from 10 a.m. to 5:30 p.m. (closed Dec. 25); Facebook, Twitter, Instagram and AmericanIndian.si.edu.
The museum invites the public to let us know where they see American Indian imagery and words. Join the conversation on social media using #NDNsEverywhere.
# # #
SI-597-2017