2014 Smithsonian Online Education Conference Series Presents Four Sessions on Time and Navigation
April 30, 2014
News Release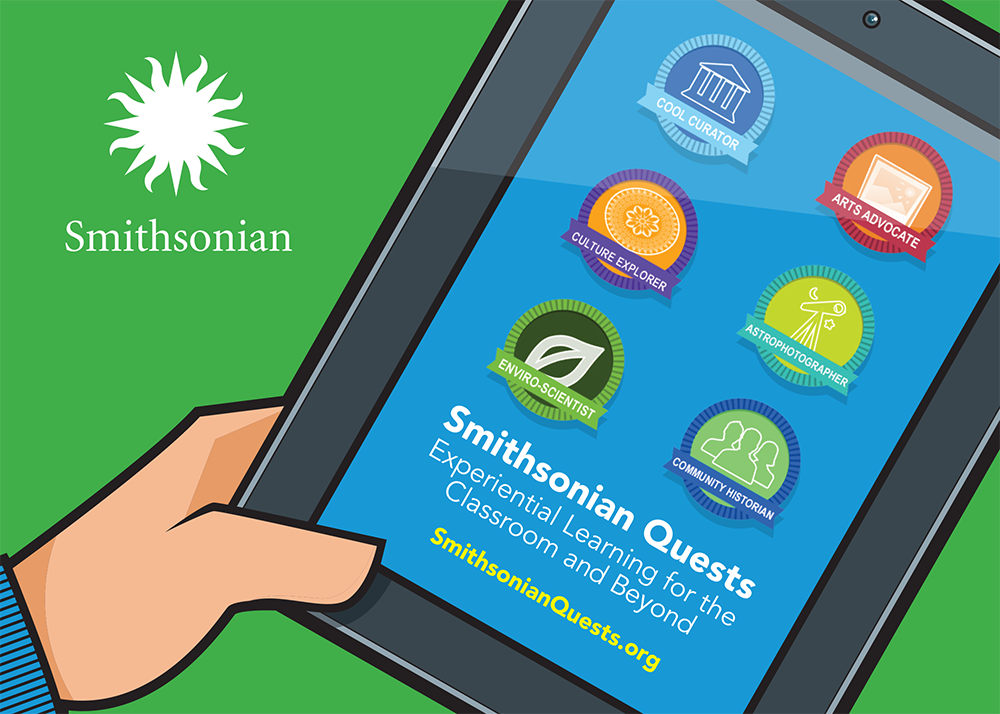 The Smithsonian Center for Learning and Digital Access will host a free online education conference for teachers and students May 14. The conference offers four sessions on the evolution of navigation throughout the centuries and navigation's potential impact on global trends. The sessions bring together curators, educators and field specialists from the Smithsonian's National Air and Space Museum. These sessions promote cross-disciplinary learning in focusing on the interrelationship of history, technology, science and innovation.
Mychalene Giampaoli, an educator at the National Air and Space Museum, will present "Time and Navigation: The Time and Place Connection" at 11 a.m. EDT. She will explore the important link between accurate timing and determining locations and review the many advancements made since the days of chronometers and sextants.
Roger Connor, a curator from the National Air and Space Museum, will discuss navigation opportunities in his session, "Time and Navigation: Meeting the Challenge, Inventing the Future" at 12 p.m. EDT. Connor will talk about the impact of politics on navigation and the innovations that resulted from global trade and military expansion, such as the Global Positioning System.
The conference will conclude with two sessions that bring together curators from various fields of museum work: "Time and Navigation: How Does It Work?" at 1 p.m. EDT, which addresses the science behind navigation, and "Time and Navigation: Who Can Navigate?" at 2 p.m. EDT, which will feature a panel discussion on the pros and cons of modern navigational technologies such as autonomous cars and mobile devices enabled with location-awareness.  
A discussion of their work with the Time and Navigation exhibition, currently on display at the National Air and Space Museum, will be threaded throughout the presentations.
The conference is part of the monthly 2014 Smithsonian Online Education Conference Series, which provides an online space for teachers and students to engage with Smithsonian experts and make connections from textbooks to today's world. Each online conference features a live Q&A and offers free digital-learning resources and teaching strategies that educators can use to explore cross-curricular lessons with their students.
The "Time and Navigation" sessions also will allow students to earn the "Navigator" badge through Smithsonian Quests, a digital program that invites anywhere, anytime exploration in support of self-directed, project-based learning.
About Smithsonian Institution
Founded in 1846, the Smithsonian is the world's largest museum and research complex, consisting of 19 museums and galleries, the National Zoological Park and nine research facilities. There are 6,300 Smithsonian employees and 6,500 volunteers. Approximately 30 million people from around the world visited the Smithsonian in 2013. The total number of objects, works of art and specimens at the Smithsonian is estimated at 137 million.
# # #
SI-209-2014