$10 Million Gift to Endow the Director's Position at the Smithsonian's National Museum of Natural History
June 26, 2012
News Release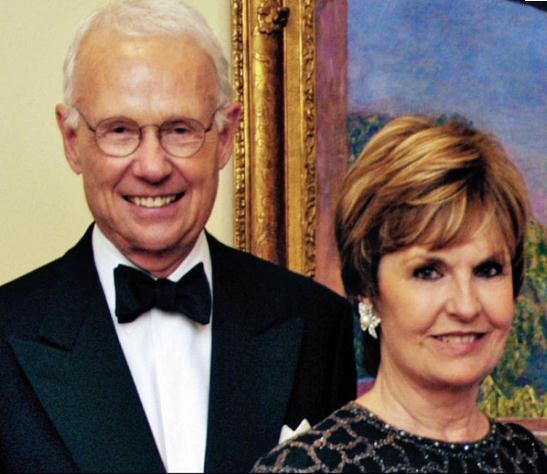 Smithsonian Regent Roger Sant and his wife Vicki have made a gift of $10 million to endow the director's position at the National Museum of Natural History and support the museum's research and public engagement initiatives. The gift comes through the Sants' foundation—The Summit Fund of Washington—which is dedicated to improving life in the National Capitol Region. The first recipient of this honor is Cristián Samper, who has been the director of the museum since 2003. His title is now the Sant Director of the National Museum of Natural History.
"Once again Roger and Vicki Sant have stepped forward with a transformative gift to the Smithsonian that will have additional long-lasting impact on our Museum of Natural History," said Wayne Clough, Secretary of the Smithsonian. "We thank them for their generosity, vision and dedication to the Smithsonian."
"It is a privilege for Vicki and me to endow the director's position at the Smithsonian's National Museum of Natural History," said Roger Sant, a regent who is also vice chair of the museum's advisory board. "We feel it is important to establish endowments for the key positions at the Smithsonian and hope this gift will help set a precedent to further that practice. We have watched the museum grow and thrive under Cristián's leadership, so this gift is in thanks to him. But we also hope it will help attract our next director so that he or she can continue the tradition of scholarship and excellence that has made the museum not just a leading research center but a destination for visitors of all ages through the strength of its exhibitions."
The gift brings the Sants' total support for the museum to $35 million, which includes a $15 million gift in 2008 for the Sant Ocean Hall and a $10 million gift in 2005 to establish the Sant Chair for Marine Science.
In January, Samper announced that he would step down as director of the museum at the end of July in order to become president and CEO of the Wildlife Conservation Society headquartered in New York City.      
Since his arrival in 2003, Samper has reinvigorated the research staff by hiring new curators to replace retiring staff, built major new collections storage facilities and laboratories in Suitland, Md., and raised more than $294 million to establish a research fellowship endowment; enhance the museum's incomparable collections; and build new long-term exhibitions and educational programs, including the Encyclopedia of Life and the Sant Ocean Hall.
# # #
SI-289-2012