National Museum of African American History and Culture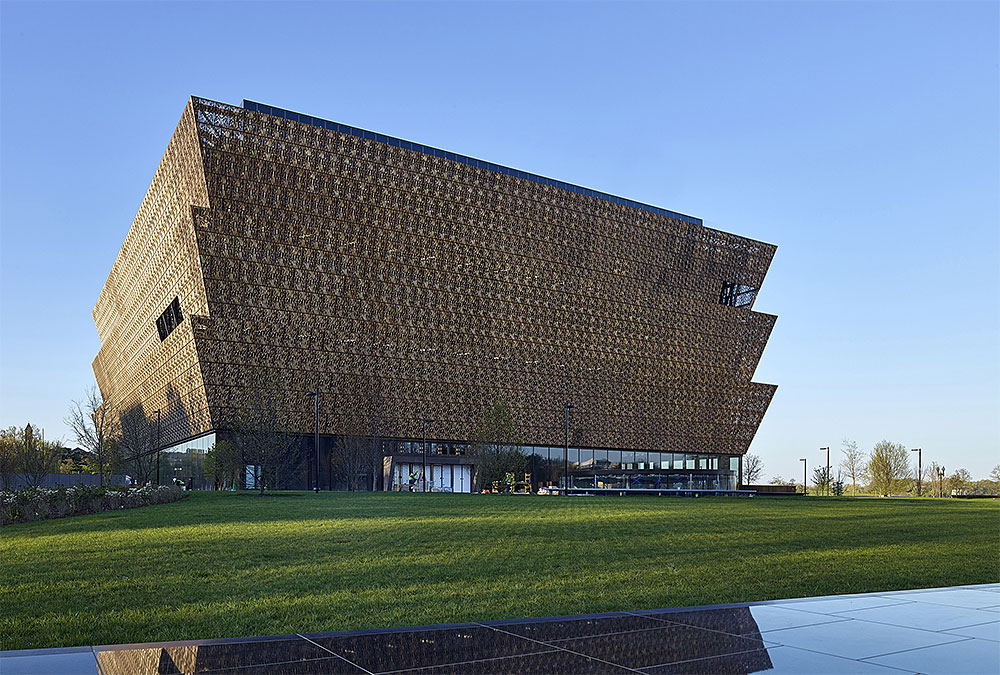 15th St. and Constitution Ave., NW
Washington, DC
10 a.m. to 5:30 p.m. daily
Closed December 25
About
The National Museum of African American History and Culture is a place where all Americans can learn about the richness and diversity of the African American experience, what it means to their lives, and how it helped us shape this nation.
Highlights
Collection highlights include Nat Turner's bible; an extensive repository of photos and film documenting everyday Black life; a segregation-era Southern Railway car; African-American ephemera examining the Double Victory Military Experience; Michael Jackson's fedora; and works by prolific artists, such as Charles Alston, Elizabeth Catlett, Romare Bearden, and Henry O. Tanner.
Sweet Home Café
The 2017 James Beard Award nominated Sweet Home Café boasts both refined and down-home cooking intricately linked to the geographic regions that inspired each dish, revealing stories about African American culture through food. 
10 a.m. to 5 p.m. daily
We encourage the use of public transportation.
Metro Station: Federal Triangle or Smithsonian (Mall exit)
There is no public parking facility for Smithsonian museums on the National Mall. Limited 3-hour metered parking and commercial lots are available—see parking map. Reserved parking near the museums can be purchased in advance through ParkWhiz.
Note: ParkWhiz is a third-party vendor (ParkWhiz Privacy Policy).