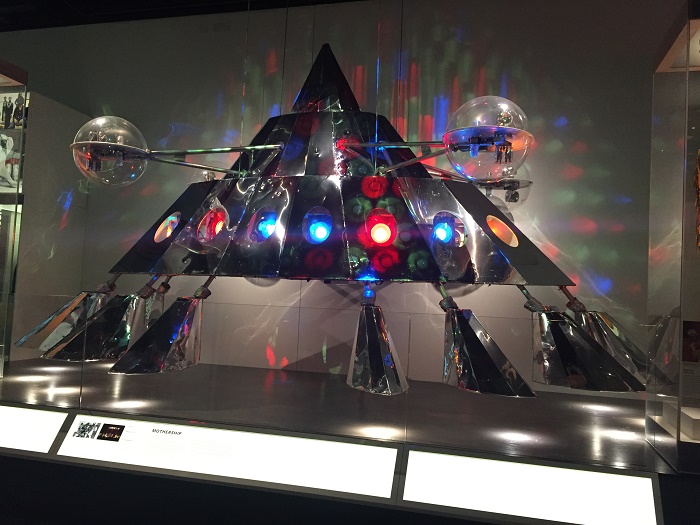 One of the best-known musical groups of the 1970s was Parliament-Funkadelic. The funk group's lead singer, George Clinton, was a fan of the television show Star Trek and incorporated his thoughts on spaceships, aliens and the future into many of his songs' lyrics. Clinton wrote several songs exploring the idea that everyone on Earth was a citizen of the universe.
Clinton and the group built a "Mothership" to use on stage during their concerts while singing about the "Mothership Connection." To encourage fans in the audience to dance, they sang, "Put a glide in your stride and a dip in your hip / And come on up to the Mothership."
Shown here is a near-exact replica of the slightly larger Mothership (believed to have been dismantled) that was used exclusively at the closing moments of concerts during the height of the band's popularity from 1976 to 1981. The replica was built from metal, plastic and glass in the mid-1990s and used on Parliament-Funkadelic's "Mothership Reconnection Tour."
It is on display at the Smithsonian's National Museum of African American History and Culture. View a video describing the significance of the Mothership to the museum.