August 2020
As the COVID-19 pandemic continues to endanger human health, Smithsonian experts are exploring key questions related to the disease's origins, transmission and impact.
By taking a multifaceted approach through research, exhibitions and education, we are working to increase resilience to the virus and ensure the world is better prepared when the next pandemic strikes.
Global Health Program
Smithsonian Conservation Biology Institute
Nearly 75% of all emerging infectious diseases identified in humans are caused by zoonotic pathogens. The Smithsonian Conservation Biology Institute's Global Health Program studies health and disease at the human-animal interface. Our scientists work to identify viruses that can cause pandemics before they spill over into the human population, build laboratory capacity for viral identification and deploy rapid response teams to address spillovers when they occur.
As part of a larger U.S. Agency for International Development-funded consortium, the Smithsonian's Global Health Program team has helped discover more than 1,000 new mammalian viruses in more than 30 countries in Southeast Asia and East Africa. More than 150 of these viruses are coronaviruses, which can cause respiratory tract infections in humans. With information gained from field and laboratory studies, we have helped create viral libraries now being used to better understand and characterize the COVID-19 virus.
In addition, in partnership with the National Museum of Natural History, the Global Health Program is beginning to use archived specimens to investigate the evolutionary biology of coronaviruses, which will inform our understanding of how these viruses are likely to act and mutate in the future.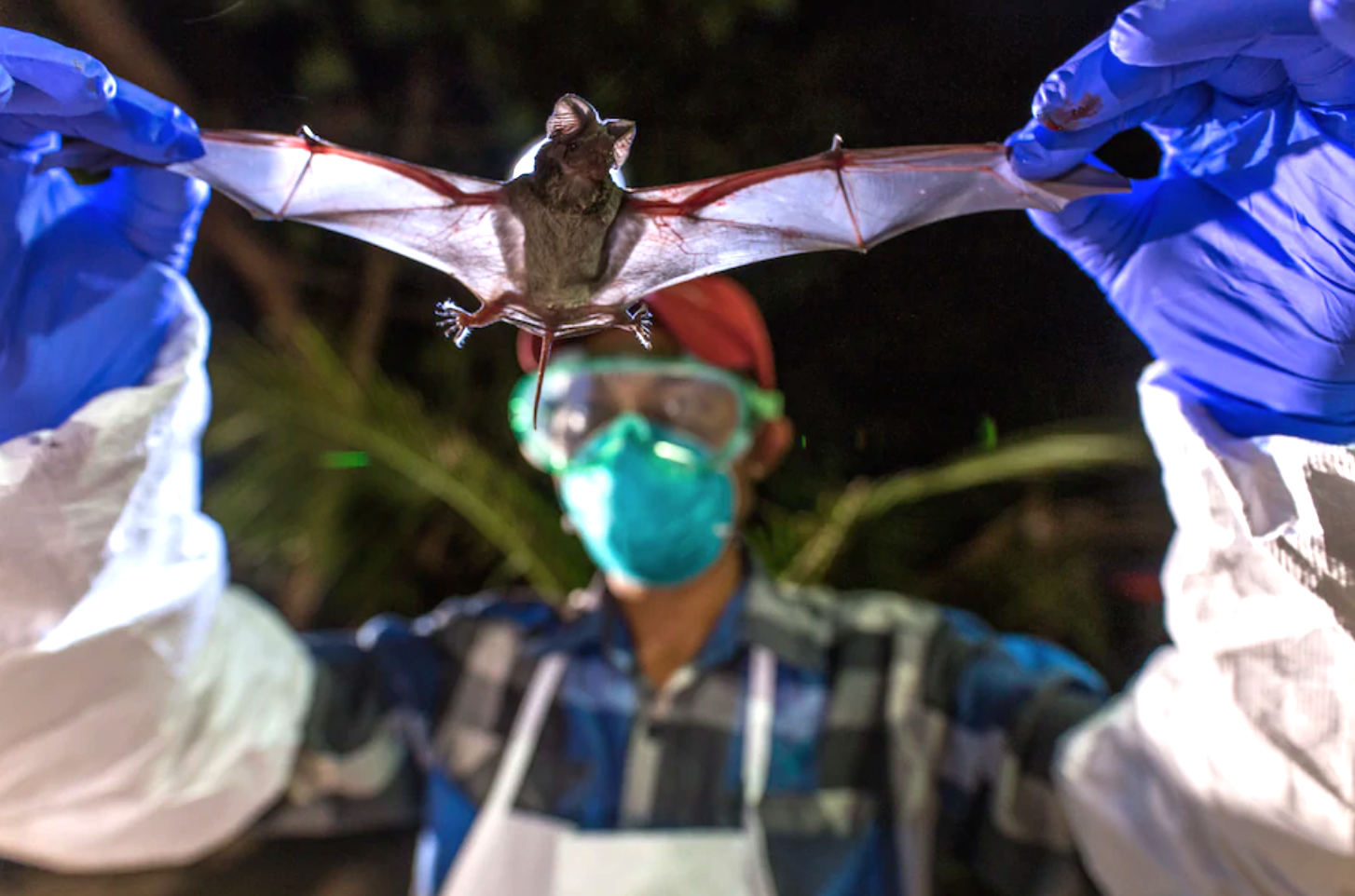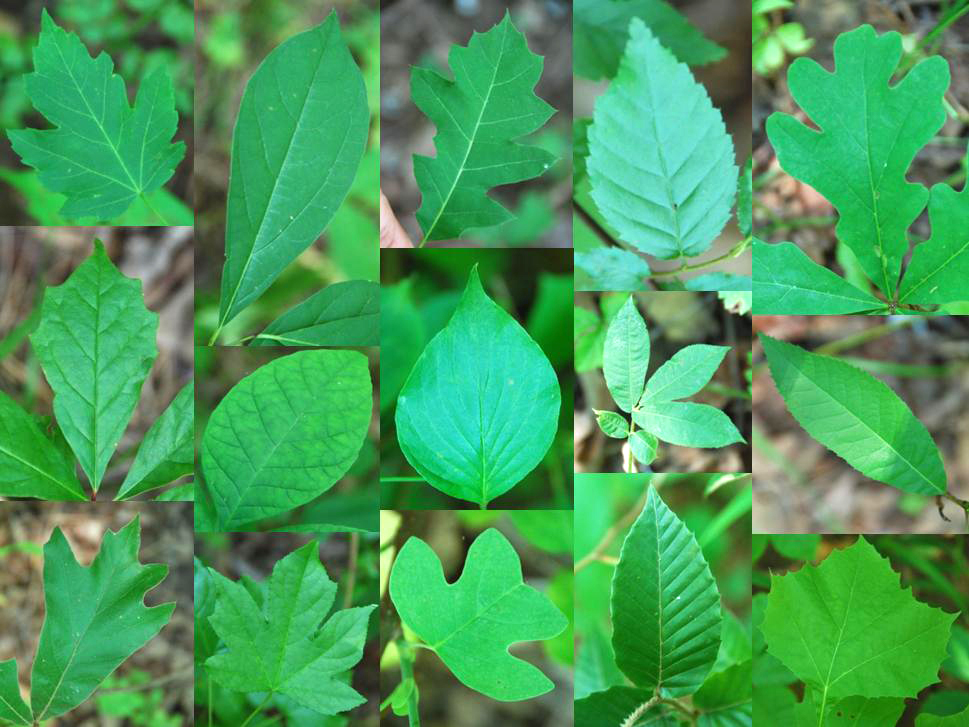 Forest Productivity in a Low-Emissions Present
ForestGeo / Smithsonian Environmental Research Center
How do trees that have experienced a lifetime of air pollution stress respond to a season of cleaner skies? During summer 2020, scientists at the Smithsonian Environmental Research Center in Edgewater, Maryland, are asking that question.
The COVID-19 shutdown provides a rare opportunity to study how ecosystems respond to reduced air pollution due to diminished economic activity. At the Smithsonian Environmental Research Center site on the Chesapeake Bay, our science teams will conduct cutting-edge analyses of gene expression in two tree species. They will measure leaf health and compare results to previous data from high-emission years to discover how leaves react to diminished emission-caused air pollution. The study will explore whether the response to cleaner air influences overall tree growth, potentially linking clear skies to forest health and productivity.
This unique opportunity may offer a glimpse at what our forests would look like in a greener economic future as well as how emissions reduction might strengthen ecosystem resilience.
Reopening Archives, Libraries and Museums Partnership
Smithsonian Libraries and Archives
How long do books or archival documents need to be isolated following potential COVID-19 contamination before the virus is undetectable? Archives, libraries and museums are searching for the answer, which will guide how they handle collections and when and how visitors and staff interact with their materials.
The Smithsonian Libraries and Archives is partnering with the Institute of Museum and Library Services; OCLC, a global library cooperative; and Battelle, a science and technology organization, to test the longevity of the COVID-19 virus on materials commonly found in archives, libraries and museums.
As of mid-June 2020, Battelle had begun conducting tests on five highly circulated materials: hardback book covers, softback book covers, paper book pages, mylar book cover jackets and DVD cases. The first round of tests found that the virus was undetectable after one day on the hardback and softback covers and the DVD case. The virus was undetectable after three days on the paper pages.
Study results will be disseminated to archives, libraries and museums worldwide—including all Smithsonian museums and research centers—to help them develop appropriate collections and operations policies as the pandemic evolves.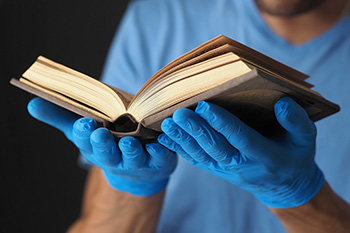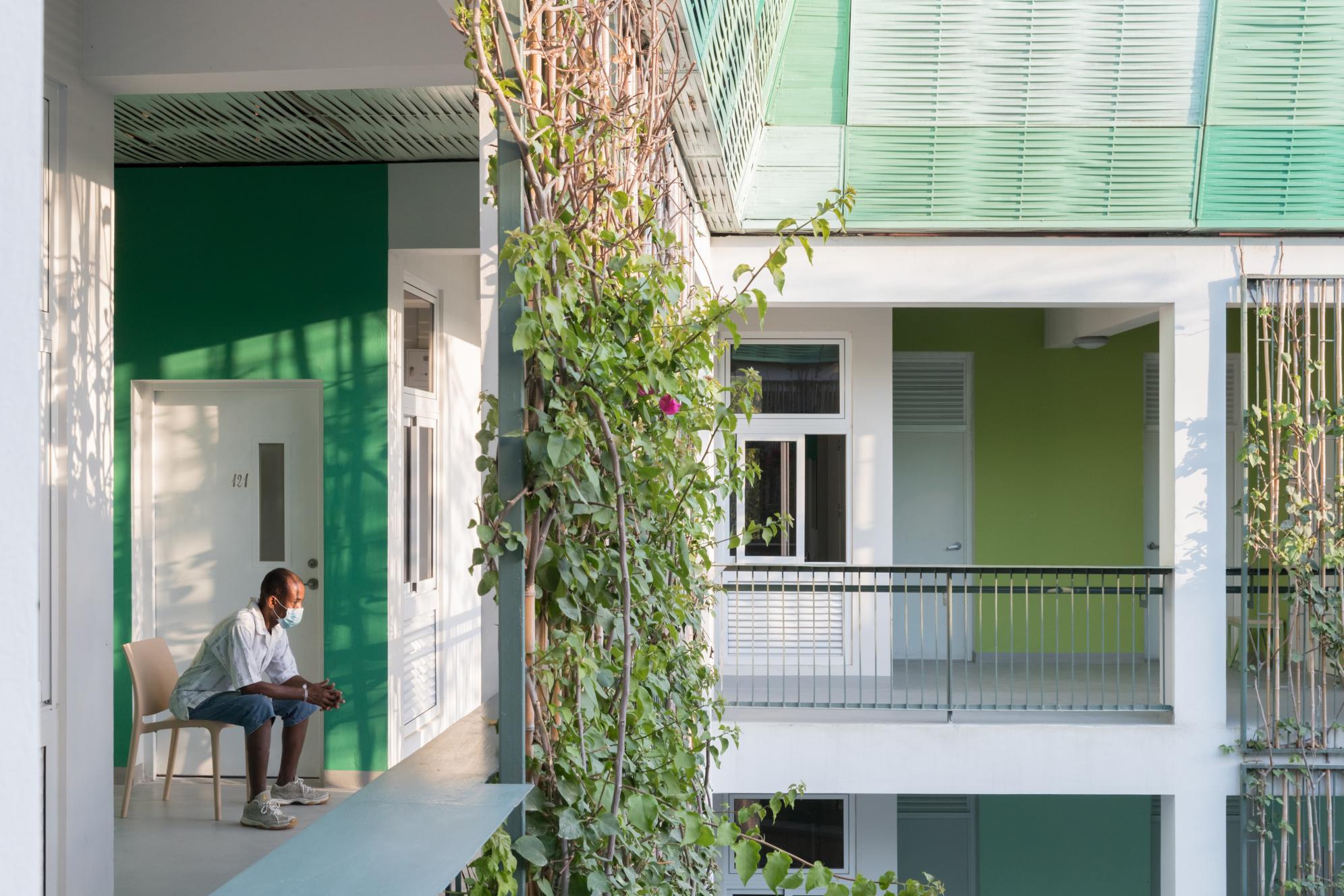 Redesigning Health Care: Research for the Future with MASS Design Group
Cooper Hewitt, Smithsonian Design Museum
Epidemics inspire heroic efforts to design new ways to treat and prevent disease, leading to lasting changes in hospitals, homes, workplaces and cities.
Before COVID-19 erupted in the United States, Cooper Hewitt, Smithsonian Design Museum began developing an exhibition called Redesigning Health Care: Research for the Future with MASS Design Group. Created in partnership with 2017 National Design Award winner MASS Design Group, which has designed hospitals and health care facilities around the world, the exhibition explores design innovations that have had a profound impact on human health, from screen doors and mosquito nets to masks, ventilation systems and medical devices.
The COVID-19 pandemic offers a specific, urgent lens through which the museum will examine ways that applying design methods to health care can address and prevent pandemics today and in the future. The exhibition is tentatively scheduled to open in 2021.
The Smithsonian was built to serve the nation. In times like these, our mission to educate and inspire is more important than ever—and your support is essential to achieving that mission. Support your Smithsonian »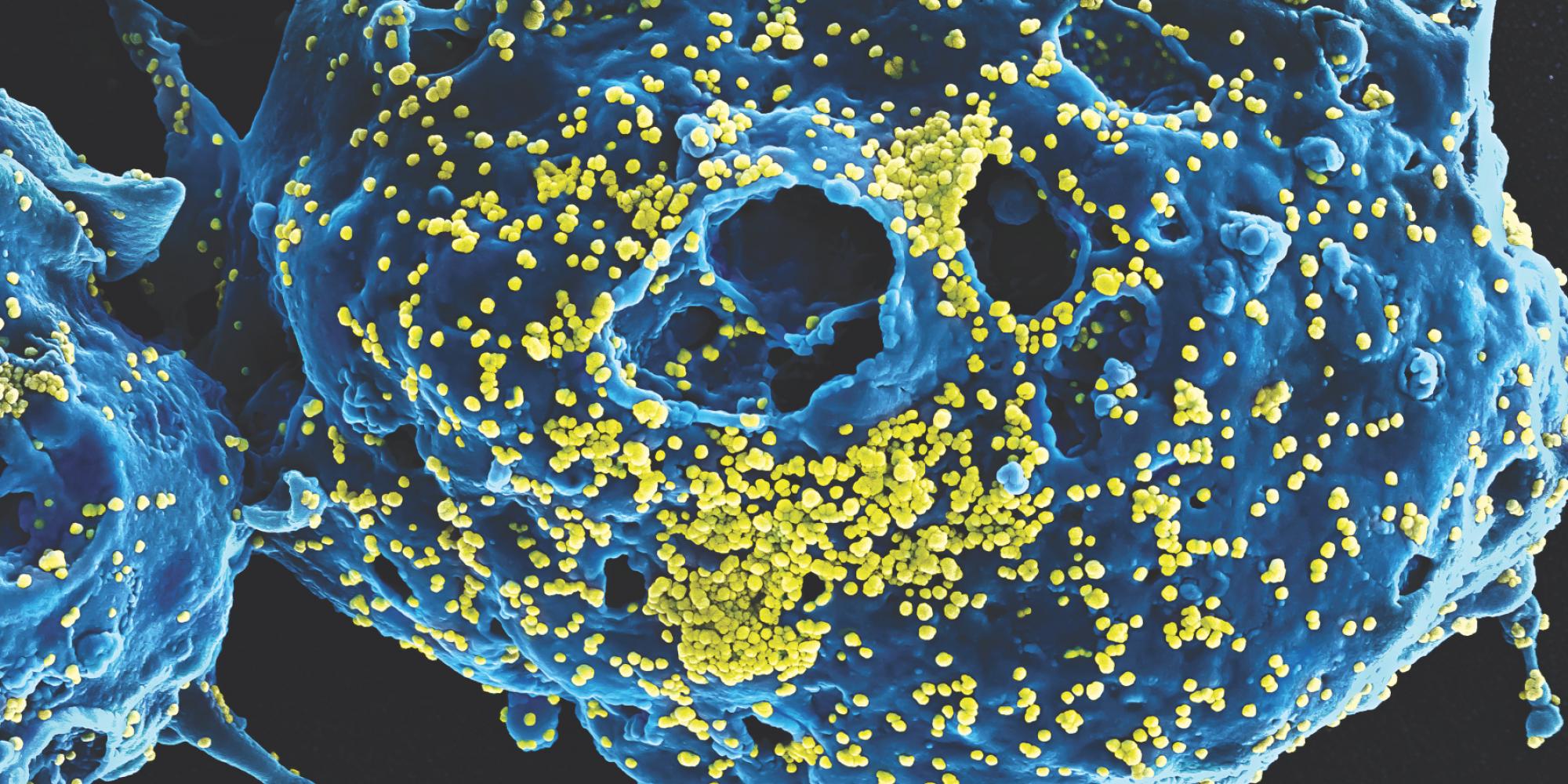 Outbreak: Epidemics in a Connected World
National Museum of Natural History
The National Museum of Natural History's ongoing exhibition Outbreak: Epidemics in a Connected World highlights a "One Health" message—the idea that human health, wildlife health and the environment are interconnected.
The exhibition, developed in response to the 2013-2016 Ebola outbreak in West Africa, highlights strategies to prevent new pathogens from jumping from animals to humans and causing disease that threatens human health on a global scale. Knowledge, research and preparedness are critical to mitigate the risks of pandemics—and misinformation can cause equal harm.
The museum launched a free do-it-yourself toolkit for museums and communities around the world to create their own location-specific versions of Outbreak using pre-designed panels, customizable templates and more. To date, more than 170 Outbreak do-it-yourself exhibitions have opened in 44 countries. Exhibition materials have been translated into five languages, and the museum designed a virtual tour of the exhibition.
Outbreak curator Sabrina Sholts has become a spokesperson for a "One Health" approach to combating the virus. "In our increasingly interconnected world, an outbreak anywhere is a threat everywhere," she said. "We can't let fear overrun science."
COVID-19! How can I protect myself and others?
Smithsonian Science Education Center
In May 2020, the Smithsonian Science Education Center collaborated with the World Health Organization and the InterAcademy Partnership—a network of 140 national academies of science, engineering and medicine—to create COVID-19! How can I protect myself and others?, a guide to help young people ages eight to 17 understand the science behind the pandemic and help them keep themselves, their families and communities safe.
Whether at home or in school, students can use the guide to explore complex concepts such as hand hygiene and physical distancing and find credible sources for information about the virus. They then can tackle tasks designed to inspire preventative actions in their communities.
Leading international experts on infectious disease and pandemic preparedness helped develop the guide, which is free and available in more than 20 languages.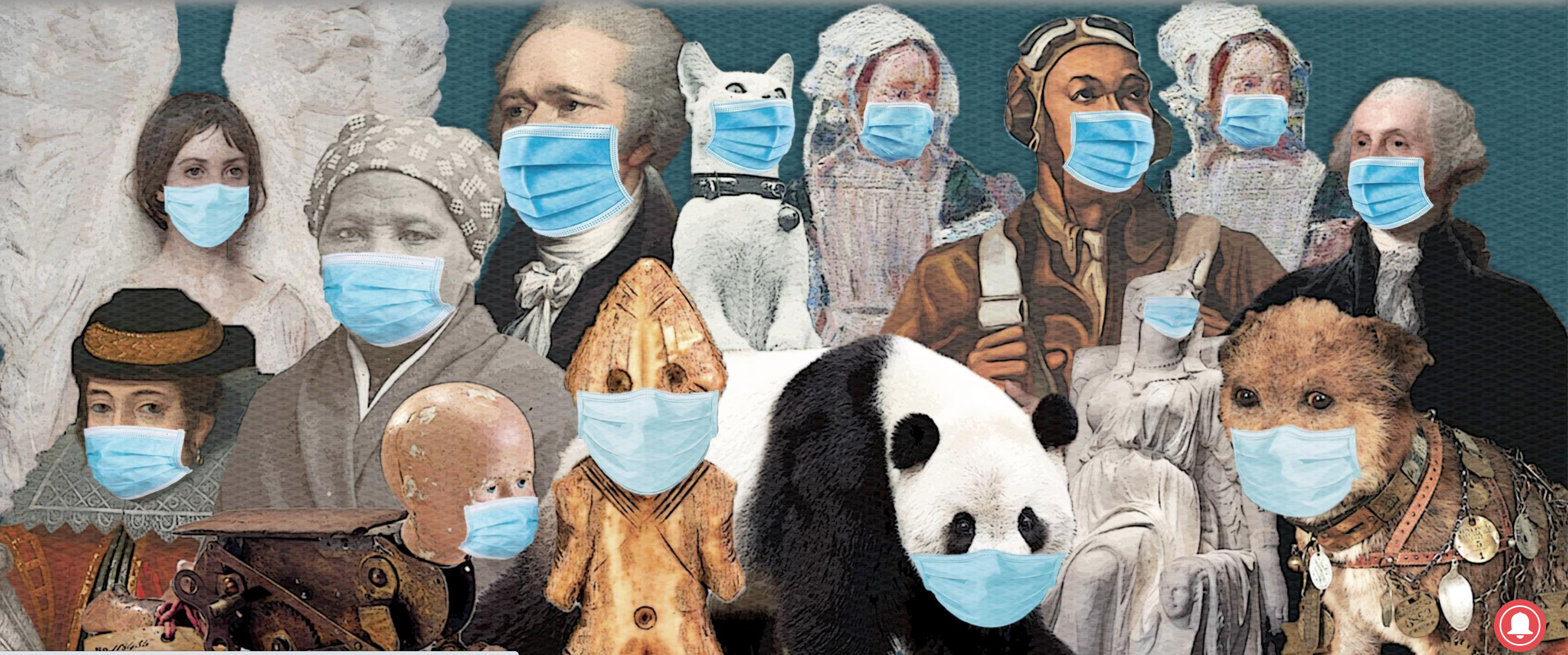 The Smithsonian is an invaluable training ground for interns, fellows and researchers tackling topics that advance our understanding, prevention of and preparation for viruses and pandemics. Smithsonian fellows/researchers currently researching topics related to pandemics include:
Maureen Kamau is a veterinary research fellow with the Smithsonian's Global Health Program based at the Mpala Research Centre in Laikipia, Kenya. Kamau focuses on clinical interventions for wildlife, conservation research and the dynamics of disease when human activity intersects with wildlife and livestock.
Audrey Lin is a Peter Buck postdoctoral fellow in the Department of Anthropology at the National Museum of Natural History. Lin specializes in the evolution of ancient pathogens and zoonotic viruses and is using the museum's extensive historic bird and bat specimens to understand how influenza viruses and coronaviruses evolved in animals over time.
Ramiro D. Crego, a postdoctoral researcher in the Conservation Ecology Center at the Smithsonian Conservation Biology Institute, studies the dynamics among wildlife, people and livestock as human development expands across Kenyan rangelands. A better understanding of wildlife-livestock interactions is critical for the future of wildlife conservation and to determine where new animal-borne pathogens come from.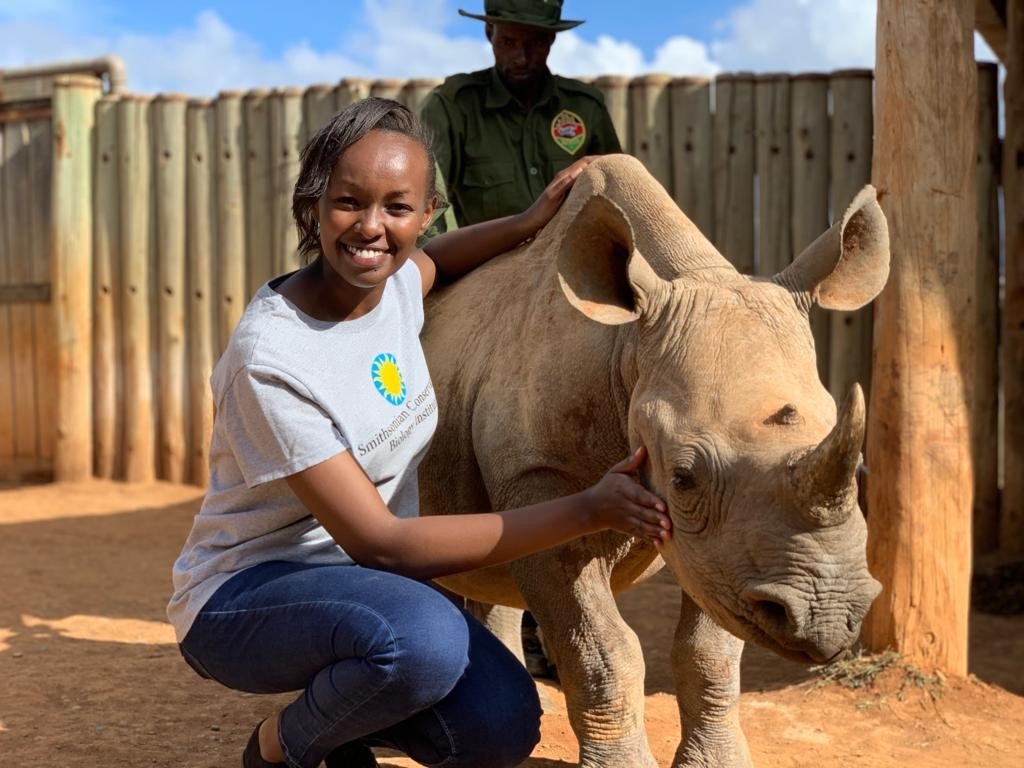 Sign up to unlock the full Smithsonian experience!
Get the latest Smithsonian updates in your inbox.
Please enter a valid email address.