Smithsonian Sparks
It would be shellfish not to share these hermit crab facts
June 14, 2021
Addthis Share Tools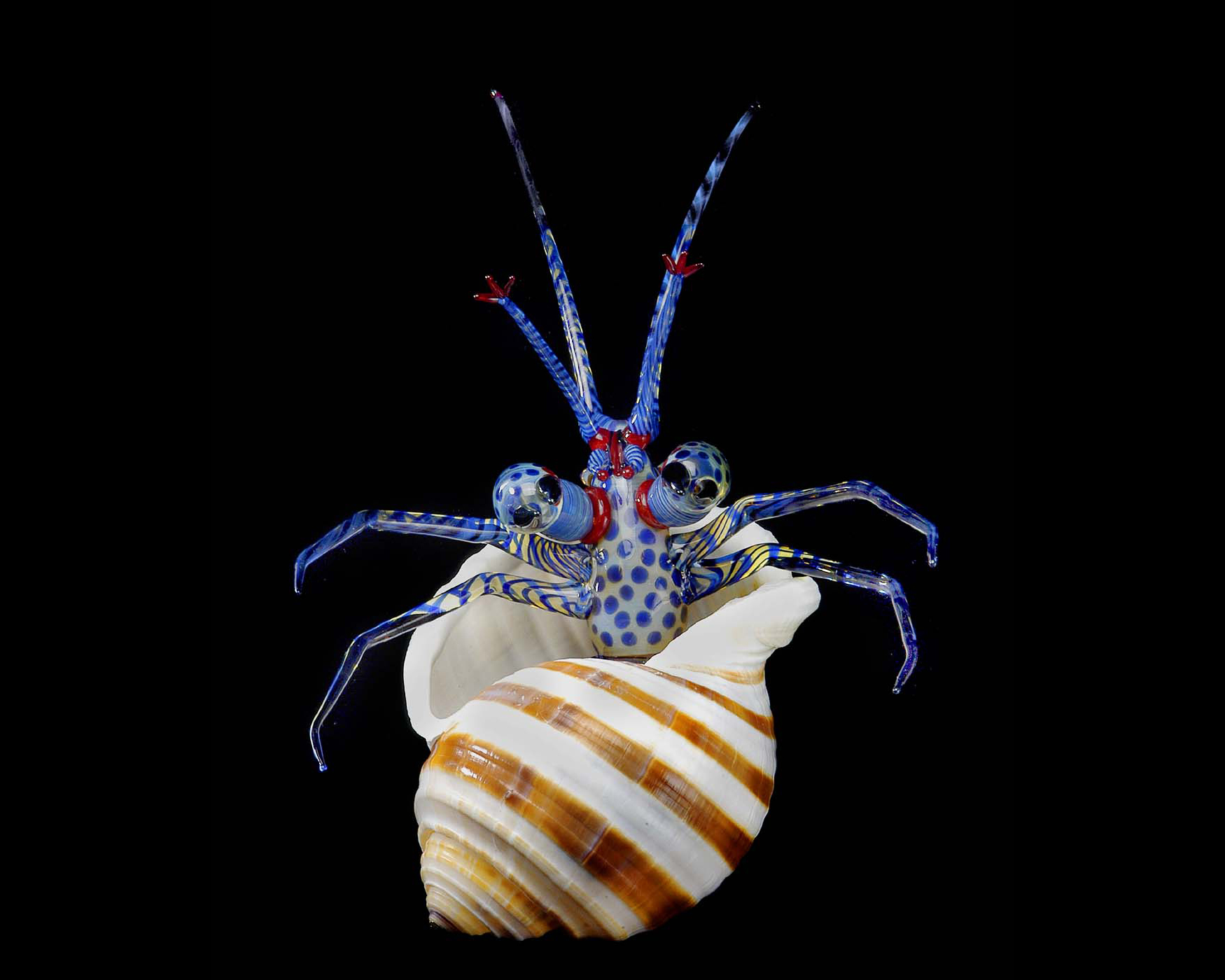 When Tim Jerman was a child, he couldn't decide whether to become a marine biologist or an artist. So he became an artist who created intricate glass sculptures of aquatic life.
For "Hermit Crab" (2000) in the Smithsonian American Art Museum's collection, Jerman created a crab with vivid blue stripes and spots popping out of the muted, natural colors of its shell.
In nature, hermit crabs have a bluish color when they are freshly molted. A hermit crab's front half is covered with a hard exoskeleton, like most crabs, but its long abdomen has a softer exoskeleton that can adapt to fit into a shell. The animals molt as they grow, shedding their exoskeletons—by building up water pressure in their bodies to split them—and creating new, larger ones to accommodate their larger bodies. (See a photo of a hermit crab without its shell on the Ocean Portal site.)
There are hundreds of species of hermit crabs, and they range in size from a fraction of an inch to nearly the size of a coconut.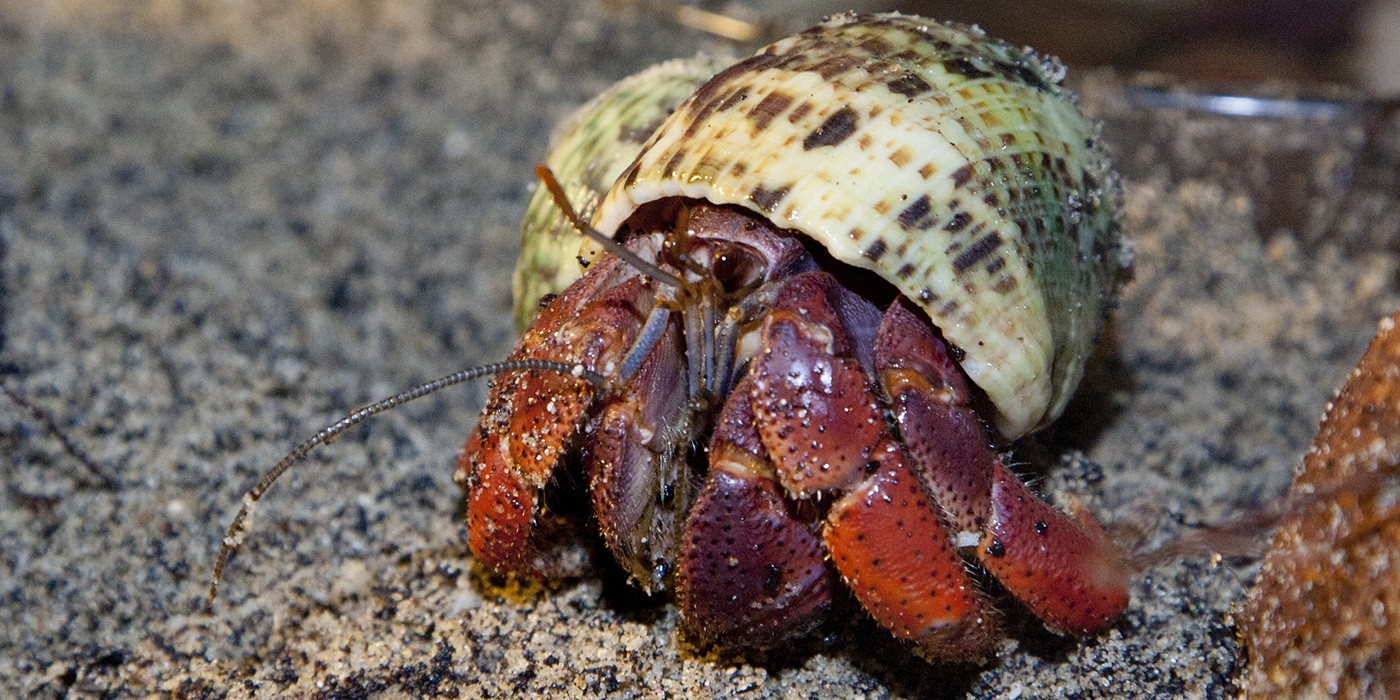 How does a hermit crab select a new shell to inhabit? By studying its looks and surface texture, and testing for movability. Then the crab explores the outside shape of the shell, testing the opening to see if there are obstructions and if it can get inside. It will also check the interior of the shell to see if it's suitable for quickly retreating. Finally, the crab will turn the shell upside down to make sure it can right itself again.
While hermit crabs might be popular pets to bring back from the beach, the hermit crab pet business is unsustainable, as hermit crabs don't breed in human care. They breed in the ocean, meaning that all hermit crabs bought through pet shops come from the wild.
Learn more about land hermit crabs and other species from the Smithsonian's National Zoo.