Workshop, Inc., founded in 1968, grew from a small but active community studio into an atelier where artists, apprentices, interns, and printmakers collaborated. Through Workshop, Inc., Lou and Di Bagley Stovall have made a unique effort to build unity among artists in Washington, DC and to encourage, by example, service in the community.
Their work in the 1960s and 1970s includes posters developed for many public events in Washington, DC, from performances to protests. Even before its first incarnation as Corcoran Workshop, the Stovalls collaborated with artists working in a diversity of media, such as Josef Albers, Elizabeth Catlett, Gene Davis, David Driskell, Sam Gilliam, Loïs Mailou Jones, Jacob Lawrence, James L. Wells, and Workshop co-founder, musician, and artist Lloyd McNeill. They welcomed those new to the silkscreen process and offered instruction in an accessible, yet highly nuanced, method for producing and/or reproducing colorful prints.
Successful silkscreen printmaking relies upon an open and communal attitude in the studio, which includes the participation of interns and apprentices in the process. The overriding initiative in a productive studio is to add something to the sum of art while surrounded by art on the walls, books on the shelves and some fine music overhead.
-Lou Stovall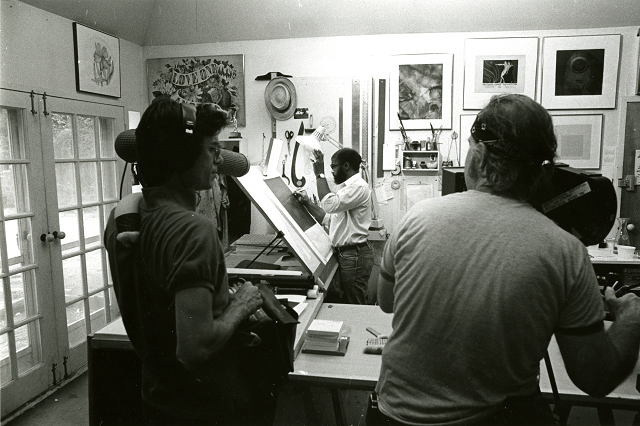 Workshop, Inc.'s chop, or printmaker's mark, can be found on artworks in numerous public and private collections throughout the world, including multiple Smithsonian museums. In the Anacostia Community Museum's Archives, for example, Workshop's chop appears on a colorful invitation to the Harlequin Ball co-hosted by the District of Columbia Art Association (DCAA) and the Museum in 1973.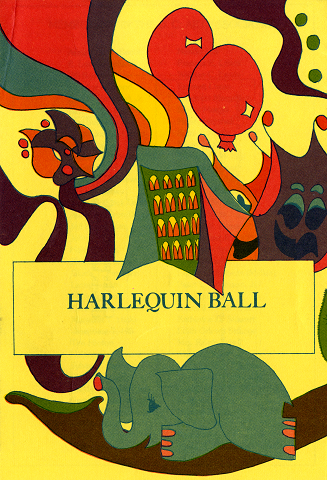 Loïs Mailou Jones, one of Lou Stovall's professors at Howard University, co-founded DCAA, whose mission was to promote community involvement in art. Consistent with DCAA's mission and Workshop's commitment to community service, proceeds from the Harlequin Ball went to the DC Art Association's scholarship fund. (The previous year's Ball benefitted both the Museum and the scholarship fund.)
In 2022, Workshop might be dubbed a "maker space." In addition to silkscreen prints, for instance, Di Stovall crafted jewelry and Lou Stovall built furniture at Workshop.
Resources
Through Their Eyes: The Art of Lou and Di Stovall, exhibition catalogue, Anacostia Community Museum, Smithsonian Institution, 1983.
Van, Peter. "The Tree House," Regardie's, April 1989.