With the advent of insulin therapy, people living with diabetes had to learn a whole new set of skills. No longer were diabetes patients under the constant care of clinicians for their brief lives. Individuals, even children, learned to prepare and inject insulin, monitor diet and carbohydrate intake, administer glucose tests, and integrate these tasks into their daily lives. Diabetes specialists such as Dr. Elliot P. Joslin, founder of the Joslin Diabetes Center in Boston, Massachusetts, pioneered new approaches to patient education and the lifelong management of diabetes. Organizations, including the American Diabetes Association formed in 1940, arose to advocate for the needs of people living with diabetes, provide information and services, and support research into the prevention and cure of diabetes.
The museum collection includes educational and advocacy materials in the form of handbooks, brochures and other literature. We actively seek material to augment this collection.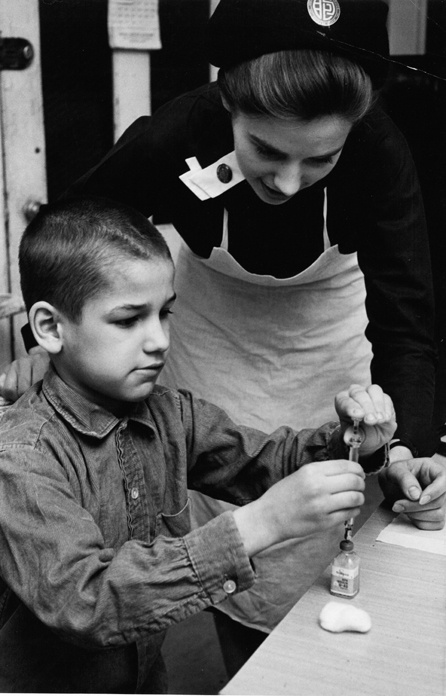 Visiting Nurse assists a young boy in using insulin syringe, 1962. Credit: Visiting Nurse Service of New York.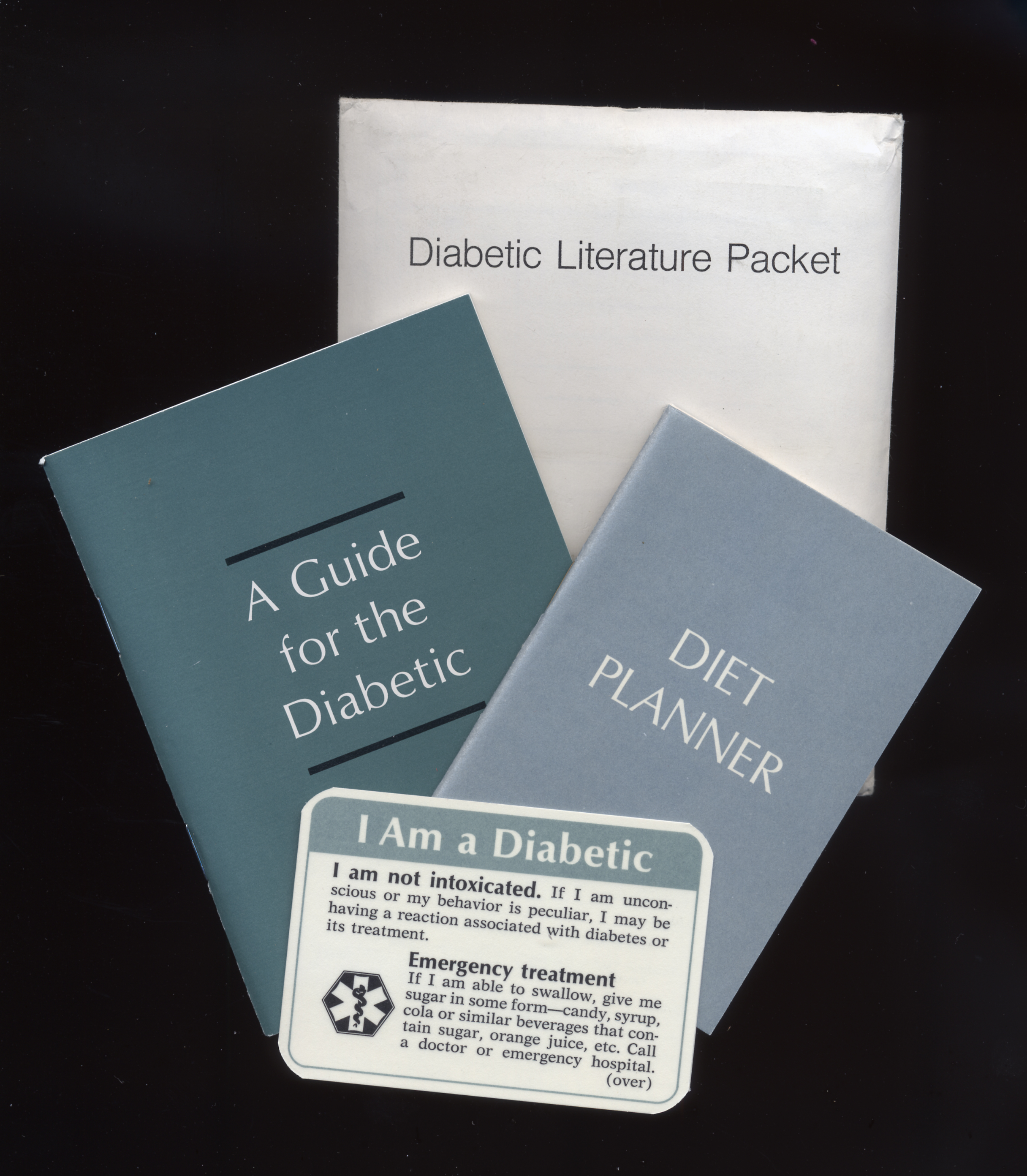 Patient information packet, Eli Lilly and Company, 1970s