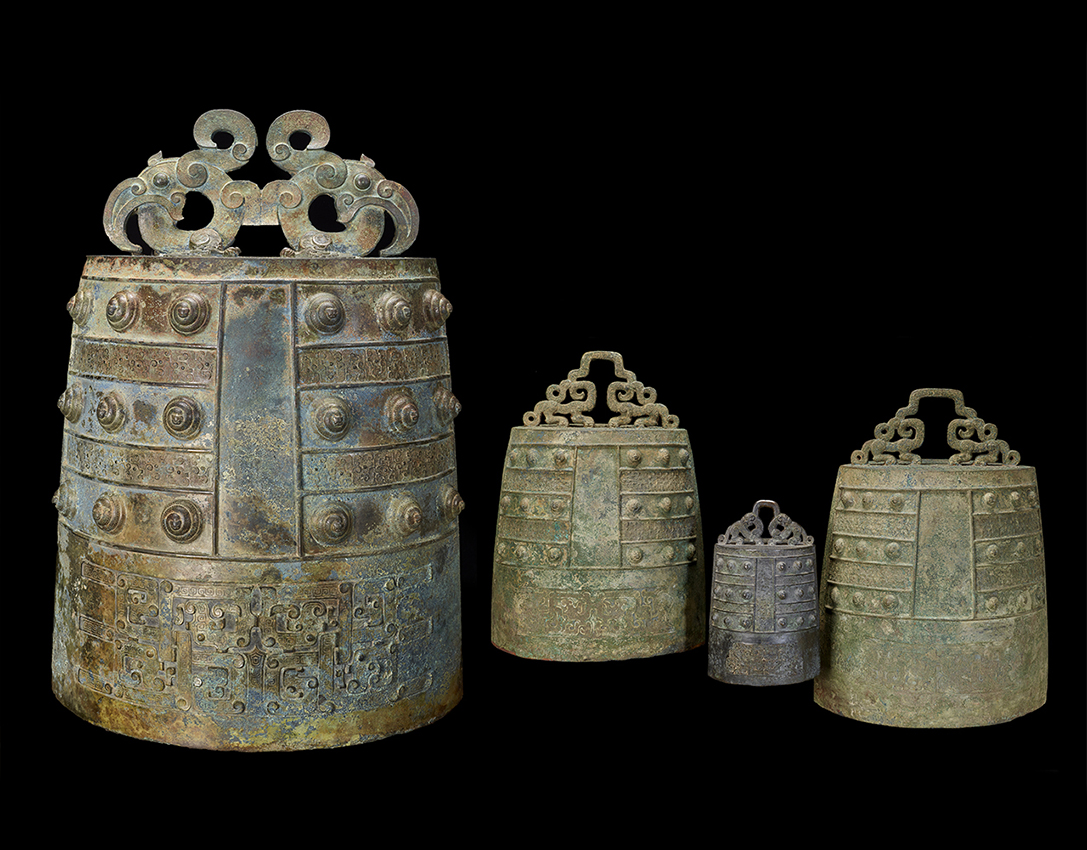 Celebrate! Where Asia Meets America
Thousands of years ago, Chinese musicians worked with foundry technicians to cast matched sets of bronze bells of different sizes to produce a range of tones. They developed oval-shaped bells that, depending on where they were struck, produced two distinct pitches with an intentional interval between them. Resound investigates this advancement with displays of early instruments, including a graduated set of matched bells discovered together in a Chinese tomb, videos of ancient bells being played, and chances for visitors to compose their own music on virtual bronze bells.
Here you will find additional bells in the collections of the National Museum of Asian Art.