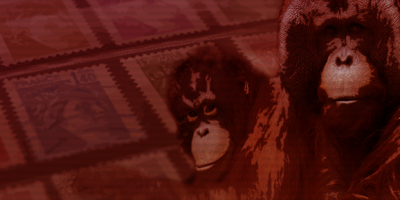 The payoff is all in the delivery: sending mail via cruise missile; preparing a strong-willed orangutan for primate parenthood; and failing to land a joke from the "gag file" of Phyllis Diller.
Explore this page to learn more about what you heard on Sidedoor, a podcast from the Smithsonian. Make sure to subscribe and write a review on iTunes! New episode every other Wednesday.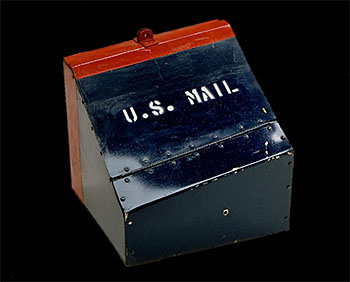 Missile Mail
We weren't kidding. On June 8, 1959, the US Navy fired a Regulus I missile from the USS Barbero (SSG-317) and directed it to land at the Naval Auxiliary Air Station at Mayport, Florida, near Jacksonville. While the sub was docked at Norfolk, Virginia, Postmaster General Arthur Summerfield helped place two blue and red metal containers, holding 3,000 letters, inside the sub's missile prior to the flight. Check out a video of the experiment, courtesy of British Pathe.
Having a blast? Learn more about the wacky history of missile mail from the National Postal Museum.
---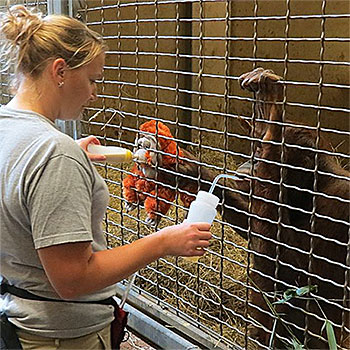 Orangutan Pregnancy
Batang is officially a mom! Meet Redd, her adorable and healthy son.
First-time Orangutan mothers sometimes need help learning how to care for offspring. The National Zoo's ape keeper exposed Batangn to the experiences of motherhood prior to her baby's arrival (image left). They gave her a "fake baby" and trained Batang to hold it upright, carry it around the enclosure, present it for bottle-feedings, and give it to keepers when asked through a specially-designed mesh "baby box."
---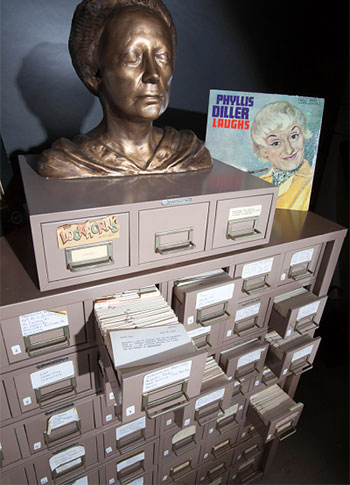 Phyllis Diller Joke File
This isn't just any file cabinet—it's what Phyllis Diller called her "Gag File". As explored by Megan and Tony, it houses 48 drawers containing more than 50,000 3-by-5-inch index cards, each bearing a typewritten joke or gag that Diller used in her stand-up routine.
Want to learn more about the hilarity and history of Diller's impact on comedy? Check out this digital exhibit about Diller by the National Museum of American History. 
---
Sign up to unlock the full Sidedoor experience!
Get bonus content, news, and updates in your inbox.
Please enter a valid email address.