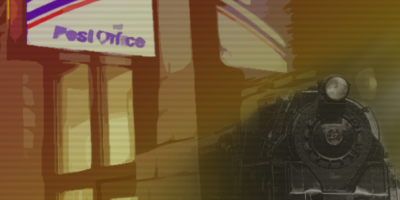 Bending the rules: People sending their children through the U.S. Postal Service; a Sikh man in the early 1900s tries to use the Supreme Court's racist rulings to his benefit; and the little-known story behind the iconic folk song "Rock Island Line."
Explore this page to learn more about what you heard on Sidedoor, a podcast from the Smithsonian. Make sure to subscribe and write a review on iTunes! New episode every other Wednesday.
Mailing Children
Yup—people really did send their children via mail in the early days of parcel post. May Pierstorff was just one child entrusted to the mail service for 73 miles with 53-cent worth of stamps. Smithsonianmag.com published a brief history of this little known phenomenon that began in 1913. You may be asking yourself: how much did it cost to send a child in the mail? We've got that answer for you too.
---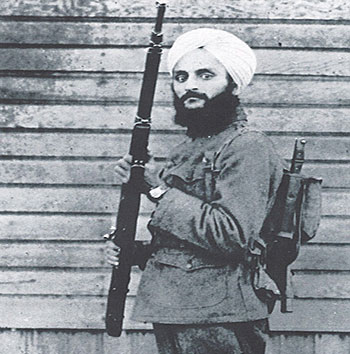 Bhagat Singh Thind
Bhagat Singh Thind is one of many notable Indian American stories from the 20th century. The Smithsonian's Asian Pacific American Center helps tell their stories throughout various Smithsonian museums. Beyond Bollywood was an exhibit at the National Museum of Natural History that explored how Indian Americans, like Bhagat, shaped the nation.
---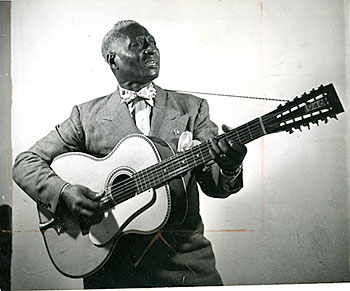 Rock Island Line
You can rock out to "Rock Island Line" and tons of other Lead Belly tunes from Smithsonian Folkways, the Smithsonian's nonprofit recording label. As mentioned on Sidedoor, "Rock Island Line" has been covered by a menu of artists. A blog post by Smithsonian Folkways features a version by Johnny cash!
---
Sign up to unlock the full Sidedoor experience!
Get bonus content, news, and updates in your inbox.
Please enter a valid email address.