Squabbles big and small: A dining room turns two besties into lifelong enemies; a researcher embraces the panda craze; and why some dinosaur skulls were built to take a beating.
Explore this page to learn more about what you heard on Sidedoor, a podcast from the Smithsonian. Make sure to subscribe and write a review on iTunes! New episode every other Wednesday.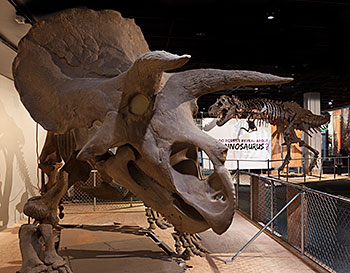 Dinosaurs
Hans Sues didn't even scratch the surface with his knowledge of dinosaurs! The Smithsonian's National Museum of Natural History recently interviewed Hans on "ScienceHow," a webcast from the museum. Hans dives into how Dinosaurs became champions of the earth, as well as theories around their extinction. While the Smithsonian's National Museum of Natural History's Dinosaur Hall may be closed for renovation until 2019, explore The Last American Dinosaurs website to see videos and learn more about these creatures of the past.
---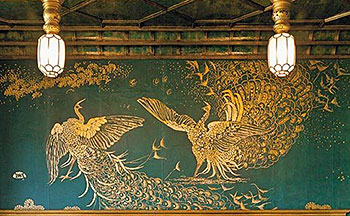 The Peacock Room
You needn't visit Washington, D.C., to see the Freer Gallery's Peacock Room! There's an app for that. Literally. Download The Peacock Room Comes to America app (for free!) on iTunes and take a panoramic tour of Whistler's imaginative work. And, of course, if you're craving more information on the battle between Whistler and Leyland you can find a digital exhibition on the Freer Gallery's website.
The Peacock Room will be back on display at the Freer Gallery of Art in Washington, DC in Fall of 2017. Make sure to peep into its sheer gorgeousness the next time you're on the National Mall.
---
Panda Conservation
Conservation is at the forefront of the Smithsonian's National Zoo research. A great amount of effort is put into giant panda conservation by Smithsonian experts. You can read more about those efforts and how you can help. If you want to see Bill McShea's full TEDx talk, you can find it on YouTube.
Oh yeah—did we mention our 24/7 panda cam?
---
Sign up to unlock the full Sidedoor experience!
Get bonus content, news, and updates in your inbox.
Please enter a valid email address.