Smithsonian Books Releases Sean Scully: Landline  
Hirshhorn Exhibition Companion Book Available Now
October 3, 2018
News Release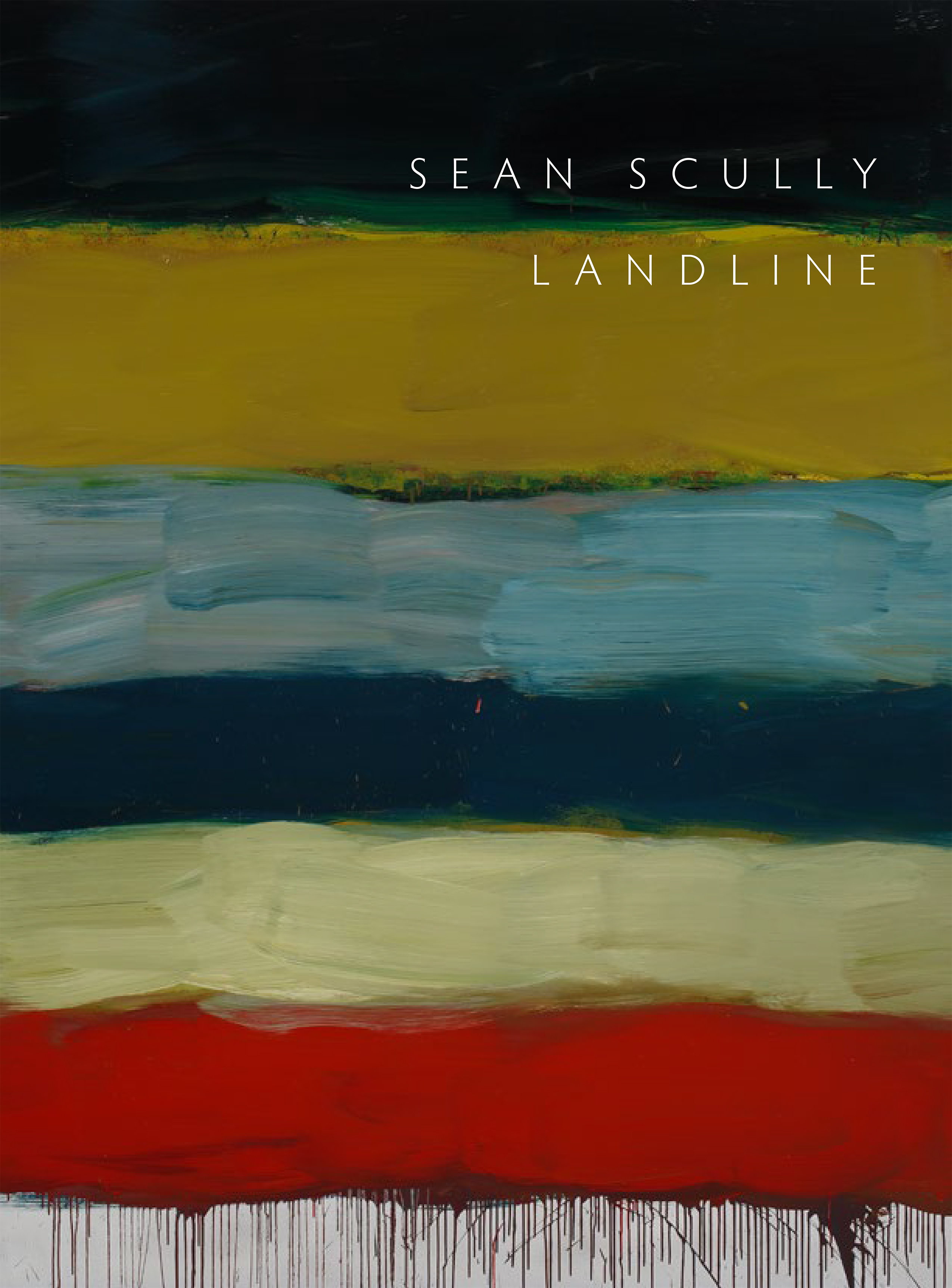 Smithsonian Books has released Sean Scully: Landline, the companion volume to the first U.S. exhibition of influential artist Sean Scully's acclaimed Landline paintings. This book presents the series alongside a collection of texts about the artist and his works, including a foreword by Hirshhorn Museum and Sculpture Garden director Melissa Chiu, an essay by curator Patricia Hickson, an interview with the artist by curator Stéphane Aquin, and a selection of Landline-inspired poems by poet and cultural critic Kelly Grovier.
Known for combining the geometry of European concrete art with the ethereality of American abstraction, Scully is recognized as a leading artist of his generation, who, despite a noticeably limited repertoire of motifs, has developed a dynamic aesthetic that has helped transform the landscape of contemporary painting. With thick, gestural brushstrokes and loose bands of color, the Landline paintings show Scully's transition away from his earlier hard-edged minimalism to his current, more expressive style. Altogether, the works coordinate a visual experience that conjures the energy and beauty of the natural world.
Sean Scully: Landline offers readers the chance to experience a seminal shift in the work of one of today's most important artists.
About the Contributors
Stéphane Aquin is the chief curator of the Hirshhorn Museum and Sculpture Garden. He previously was curator of contemporary art at the Montreal Museum of Fine Arts (1998–2015). His exhibitions and publications on contemporary art include Mark Bradford: Pickett's Charge (2017), Peter Doig: No Foreign Lands (2014), Beyond Pop Art: Tom Wesselmann (2012), and Warhol Live: Music and Dance in Andy Warhol's Work (2008).
Kelly Grovier is a poet and cultural critic. He has written seven books, including the recent survey Art since 1989 (2016) and 100 Works of Art That Will Define Our Age (2013). He is a columnist and feature writer for the BBC and cofounder of the scholarly journal European Romantic Review. His latest book on art, A New Way of Seeing: The History of Art in Fifty-Seven Works, is scheduled for release in fall 2018.
Patricia Hickson has been the Emily Hall Tremaine Curator of Contemporary Art at the Wadsworth Atheneum Museum of Art since 2009. Her exhibitions and publications include Warhol & Mapplethorpe: Guise & Dolls (2015–16) and 20 MATRIX contemporary art projects with artists including Mark Bradford, Mark Dion, Vanessa German and Virgil Marti. She previously held curatorial positions at the Des Moines Art Center, the Williams College Museum of Art, the San Jose Museum of Art, and the Institute of Contemporary Art, Boston.
About the Museum
The Hirshhorn Musem and Sculpture Garden is the national museum of modern and contemporary art and a leading voice for 21st-century art and culture. With nearly 12,000 paintings, sculptures, photographs, mixed-media installations, works on paper, and new media works, its holdings encompass one of the most important collections of postwar American and European art in the world.
About the Book
Title: Sean Scully: Landline
Contributors: Stéphane Aquin, Kelly Grovier, and Patricia Hickson
On-Sale Date: 10/2/18
Price: $49.95 / Pages: 96
ISBN: 978-1-58834-641-4
Smithsonian Books
# # #
SI-543-2018