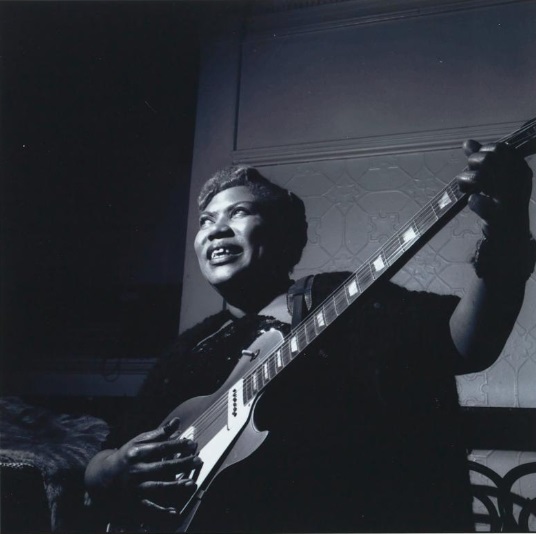 At age 23, Rosetta Tharpe (1915–1973) recorded for the first time Oct. 31, 1938. "Rock Me," "That's All," "My Man and I" and "The Lonesome Road," all became instant hits and established her as an overnight sensation and one of the first commercially successful gospel recording artists. During the 1940s–60s, Tharpe introduced the spiritual passion of her gospel music into the secular world of rock 'n' roll, inspiring some of its greatest stars, including Chuck Berry, Elvis Presley, Jerry Lee Lewis and Little Richard. Tharpe was inducted into the Rock & Roll Hall of Fame in 2018.
As a guitarist, Tharpe defied gender roles playing an instrument largely considered masculine. Her bold and powerful performances disrupted both sex and racial stereotypes in music—proving to be one of the most influential music artists of the 20th century despite not being a household name.
Her biographer, Gayle Ward, said that Tharpe would say, "Oh, these kids and rock and roll—this is just sped up rhythm and blues. I've been doing that forever."
See more images of Tharpe in the collection of the Smithsonian's National Museum of African American History and Culture and at Smithsonian Spotlight.